Nowadays, there's an app for everything. There's an app with cooking recipes, information about the weather, navigation software, etc. But one thing we were still missing is an app for painting your kitchen.
It's no surprise then, that someone filled this void by developing a paint app. That 'someone' is actually Better Homes and Gardens, a popular magazine with decorating ideas, recipes, and gardening tips. In August they launched their "How to Paint Anything" app on iTunes.
Painting kitchen using App.
Inside this app you'll find more than 50 step-by-step painting projects, ranging from walls to furniture. You can learn the best way to paint your kitchen wall or how you can turn your plain dishwasher into something unique. You'll find plenty of tips, advice, and even videos on painting techniques, tools, and choosing the right colors.
See how a replacement color would match together with your interior before doing the $4000 painting. Use your fingers to color, erase and zoom into elaborated regions of your image.
Once you're finished painting your wall just about you'll be able to switch the color by an easy finger bit. Play around with totally different colors to check their overall look.
The app gives you much more than just tips and painting techniques. I found a lot of painting projects in this app that I would like to try.
Screenshots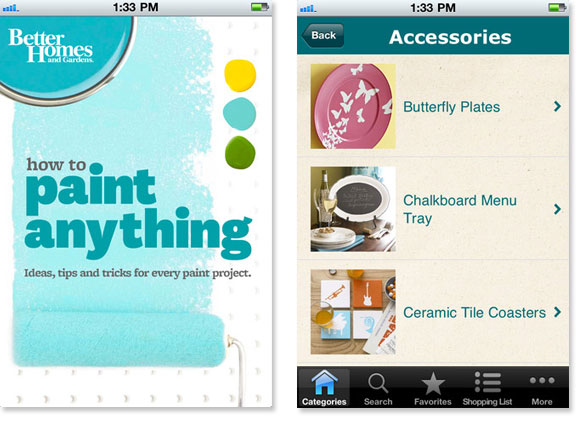 The app is available for iPhones and iPad. You can get it for $0,99 on iTunes.