A backsplash can be found in all sorts of materials, colors and textures. Some people prefer the modern appearance of a glass backsplash, while others prefer the more traditional look of ceramic tiles. There's literally an abundance of choice. And here we prepared a list of the benefits of a magnetic backsplash
But what if you could give your backsplash a more functional purpose – an extra function?
Meet the magnetic backsplash!
Benefits of a Magnetic Backsplash
A magnetic backsplash can be very useful in a kitchen. It's really handy for following recipes: print them out and hang them on your backsplash with the help of a magnetic pin. They're easy to read, won't get lost and it will prevent them from getting dirty.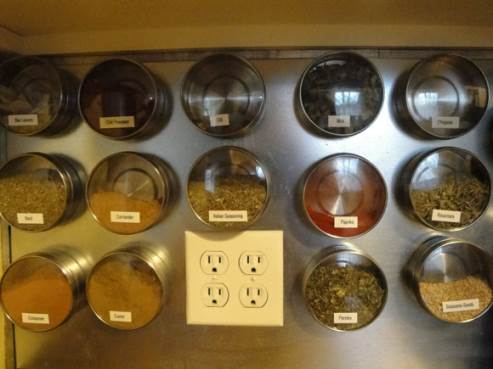 This type of backsplash can also be used in small kitchens. Unfortunately, not everyone has an abundance of storage space in his/her kitchen. A magnetic backsplash can be a solution to this problem: use magnetic canisters to store spices, herbs and other food. By attaching them to your backsplash, you'll always have them by hand when you need them. These canisters can be found in most home furnishing stores.
Finally, a magnetic backslash can have a decorative purpose. Buy some magnetic letters and add your favorite quote or today's menu. Magnetic photo frames can also give something extra to your kitchen.
Magnetic Steel or Paint?
There are two ways to add a magnetic backsplash to your kitchen wall: with the help of magnetic paint or magnetic steel.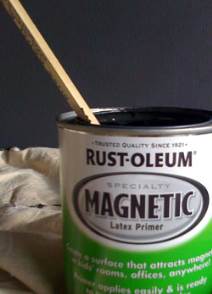 Magnetic steel is very maintenance friendly and durable. Stainless steel will blend easily with most hoods, stoves and ranges. You can find these panels in most DIY stores and even on Amazon.
Alternatively, you could use magnetic paint. This paint contains iron particles that give it magnetic properties. The benefit of paint is that it can be coated with any other paint. This means that you can give it any color you want. Really handy if you want to add some color to your kitchen.