It's been a while since the last time we served you with a dose of kitchen design inspiration. Actually, I don't think we had this kind of article in 2013 yet… But that's about to change with this post. This time we take a look at the kitchens from Marmol Radziner. It's an architectural firm that also designs and creates beautiful kitchen cabinets. Enjoy!
About Marmol Radziner
Marmol Radziner is an architectural firm that provides architectural design, interior design, landscaping, furniture design and more. As part of their construction department, they also operate their own custom cabinet shop. The company was founded in 1989 by Leo Marmol and Ron Radziner.
Over the years the company has collected several awards. Marmol Radziner was named the American Institute of Architects California Council's Firm of the Year 2004. Another indication of the quality of work they can deliver.
Marmol Radziner kitchens
Let's take a look at some of the kitchens that they designed (because that's probably why you're here…).
The first design is a great example of an open kitchen. There are no cabinets, so you really get a feeling of space and openness. This is great if you want to enjoy that beautiful garden in the background.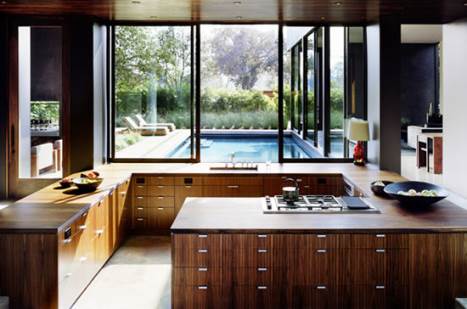 Another beautiful open kitchen. This one has a large kitchen island that doubles as a dining table. The stairs on the left side were also used as a storage space, a great way to use all available space efficiently.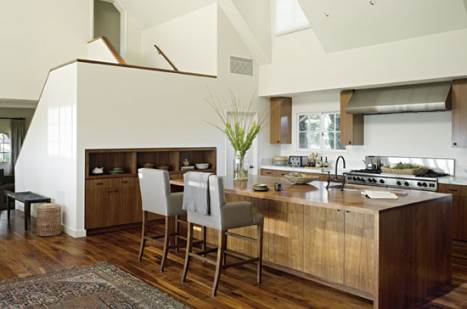 Who says a small kitchen cant look great? Marmol Radziner shows you exactly what you can do with small spaces. By using a light color scheme this kitchen looks much bigger.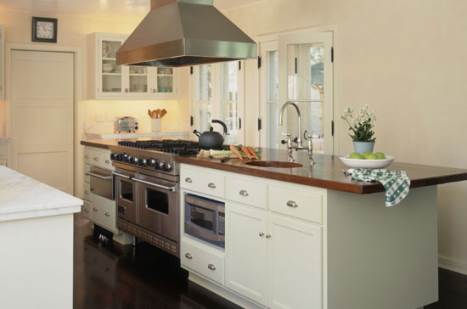 This is perhaps my favorite kitchen from their portfolio. I really like the colors and lighting. Once again this is a very open kitchen that's perfect for entertaining guests.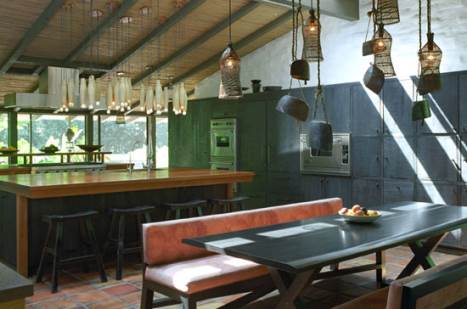 The last kitchen we take a look at is this beauty. It's a modern kitchen with wooden cabinets and countertops, giving it a real 'natural' look. I also like the tiles in backsplash.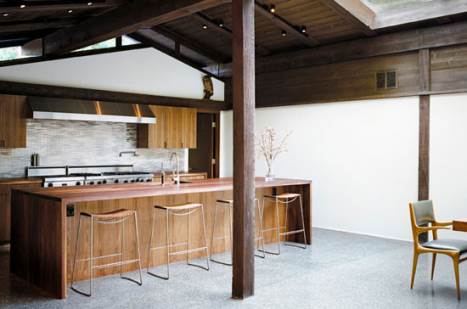 ---
Want to know more about Marmol Radziner? Take a look at their website.