Time for another dose of kitchen design inspiration. This time we take a look at some gorgeous kitchen sinks. A sink is an important element of every kitchen and it can be a real eye-catcher. I bet most of you will find the sink of their dreams in this list…
What's not to like about this gorgeous sink? It's nice and robust and fits perfectly in this wooden countertop. Check out those faucets, they compliment this sink nicely.

Or what about this massive copper kitchen sink from Lynette Sonne's kitchen? I bet this is the real eye-catcher of this kitchen.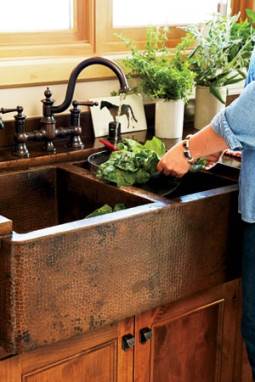 Another sink that is the centerpiece of a kitchen. This big farm house sink has plenty of room for dishes and fits the countertop perfectly.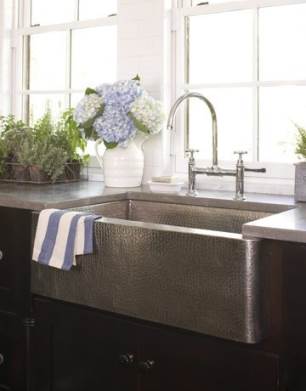 If you prefer a dark sink, you'll like this one. It's made of dark stone and it's perfectly integrated into the countertop. It also contrasts nicely with the wooden cabinets.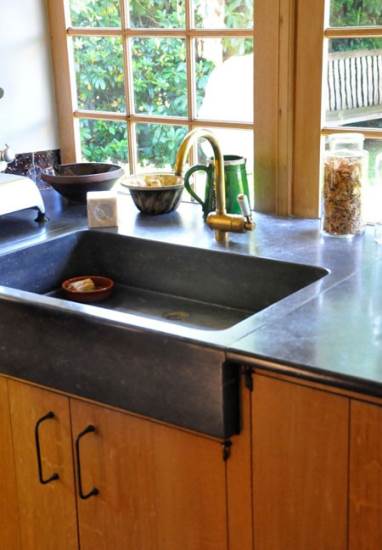 For those of you who like a more detailed kitchen sink, check out this example: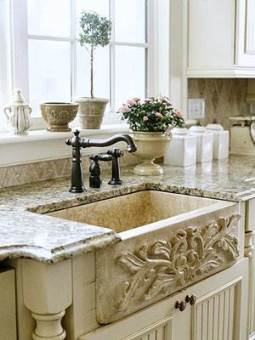 This list wouldn't be complete without an unconventional sink, such as this multifuntional rotating sink for example. I might be a tad big for most kitchens though…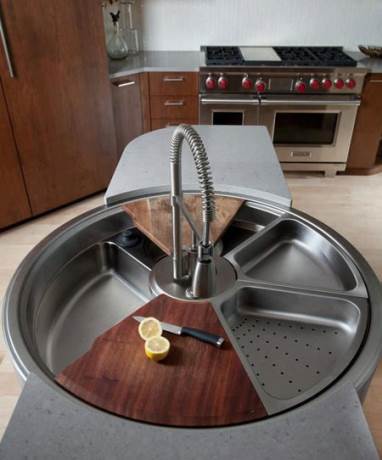 This is a custom marble sink with an apron front—its polished nickel Rubinet faucet. It blends perfectly into the surrounding countertops made of the same material.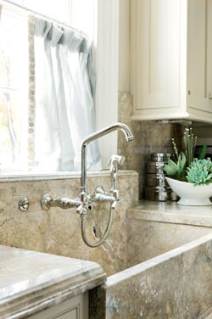 Another gorgeous farm house sink that would look great in every kitchen: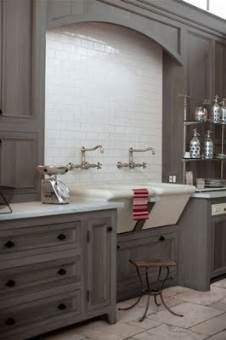 And last, but not least, this beautiful shallow stone sink. This sink is perfect for a vintage kitchen.