Kitchen layouts made by professional architect
DeForest Architects is an architecture firm from Seattle, WA. They designed this modern home for a couple from Bellevue, Washington. The couple found that their existing home no longer suited their progressive tastes. But here's the catch: they didn't want to move.
The solution is a complete renovation of the original house. The new residence has clean, simple lines for a perennial aesthetic.
The kitchen layout also got a make-over. The new design has a big kitchen island and plenty of extra storage space. The light blue color scheme can be found in the glass and the cabinets on the side. The high ceilings and large windows make this room even bigger than it already is.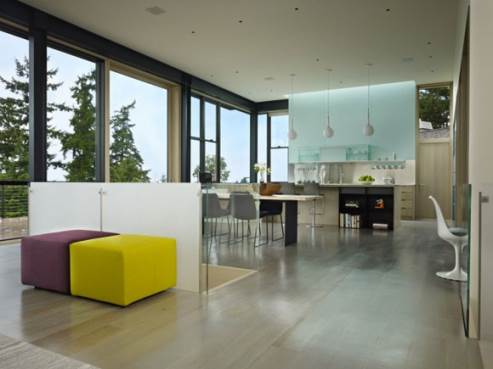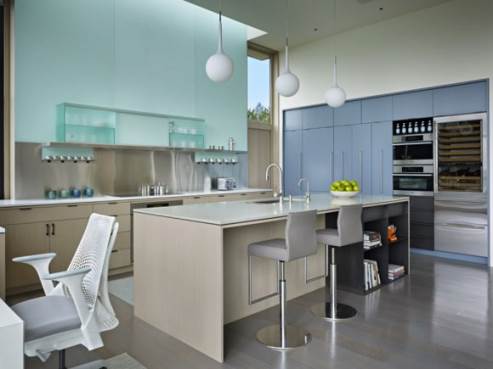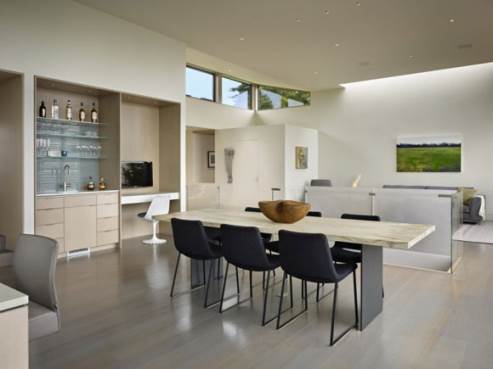 A native Seattleite, John DeForest received architectural degrees from Yale University and Harvard University's Graduate School of Design. Married, with two young children, John founded DeForest Architects with a vision of developing a more collaborative, creative approach to design and a passion for making new connections among people, building and ideas.
FUN FACT: His great-great-somebody was the inventor of the radio tube
More information on the website of DeForest Architects.