A couple of weeks ago we featured a collection of colorful kitchens. Today we focus on a single color: green. Green is not a color you'd expect in a kitchen, but if used correctly, it can be really beautiful. Not convinced? Take a look at the following 10 examples of green kitchens.
Green kitchen inspiration
You don't need to paint your entire kitchen to give it some colors. Colored tiles can do a lot, especially in combination with white kitchen cabinets.

Those of you who prefer brighter colors should take a look at this beauty. This acid green kitchen is a real eye-catcher.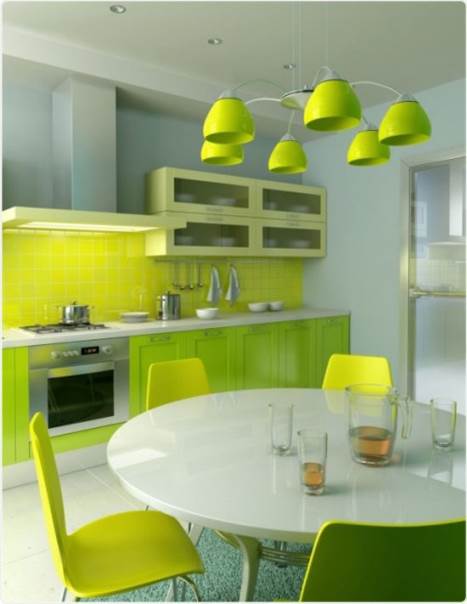 If the previous kitchen is a bit too flashy for your taste, perhaps you'll enjoy this mint green kitchen. It has a nice and subtle color scheme.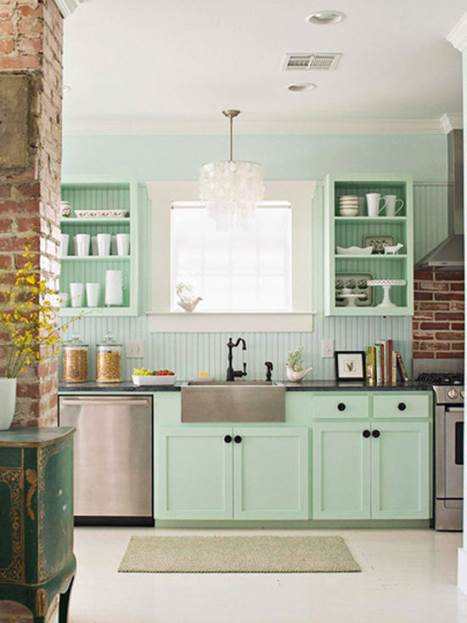 I really like this kitchen: it has beautiful colors, high ceilings and a gorgeous wooden floor.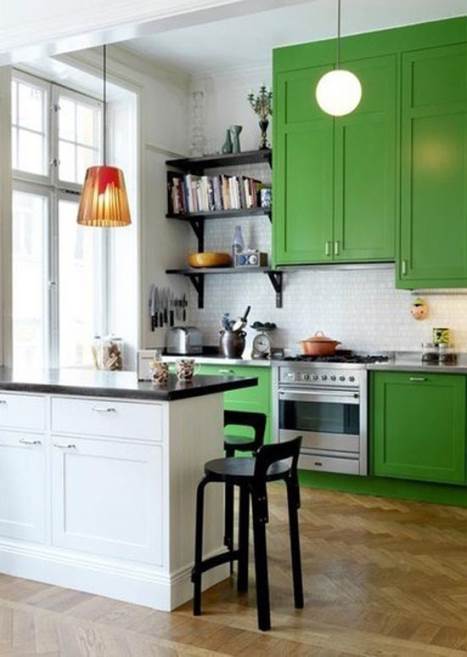 Beautiful glass cabinets? Check! Lovely green color scheme? Double check! I bet every chef and home cook would like to work in this kitchen.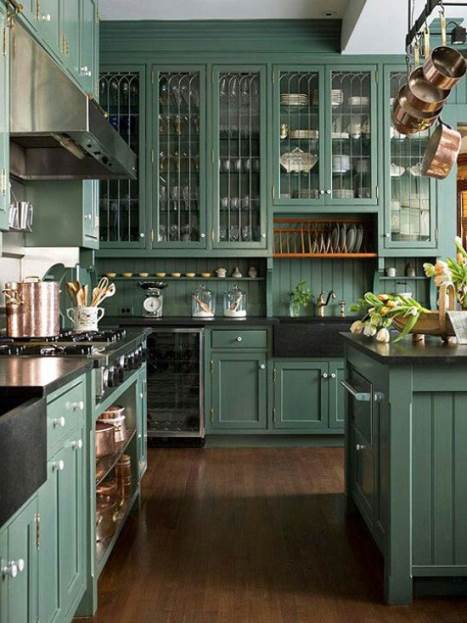 Another green beauty. The kitchen only consist of two colors, but the green walls add some much needed color.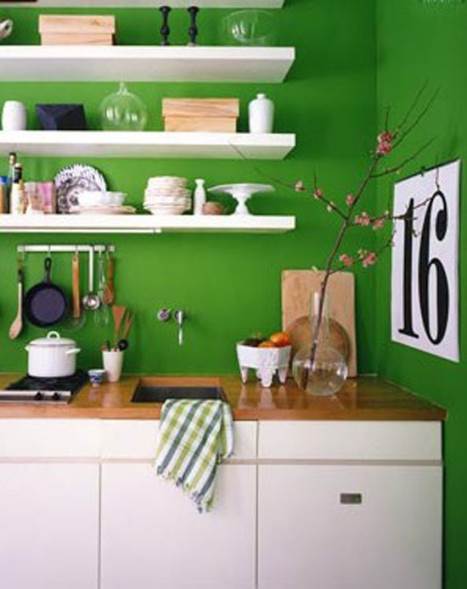 This kitchen was featured in a magazine. If you prefer subtle colors, this pale green kitchen is exactly what you're looking for!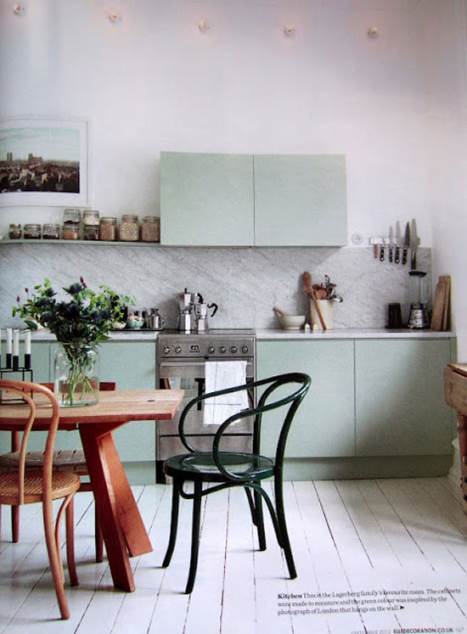 These apple kitchen cabinets in combination with a dark, glossy countertop is the perfect match.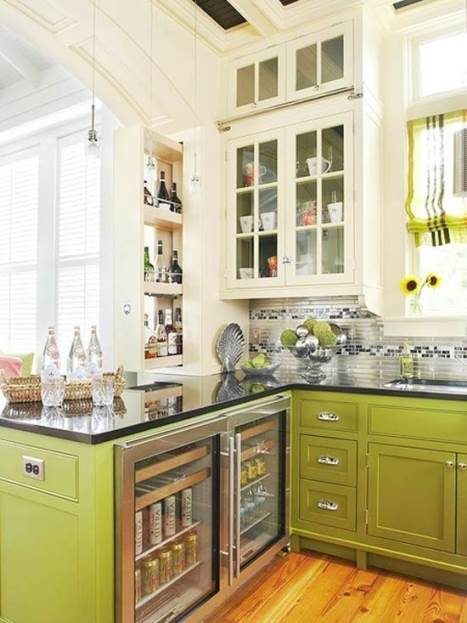 A contemorary green kitchen with industrial touches, white backsplash and industrial style kitchen table.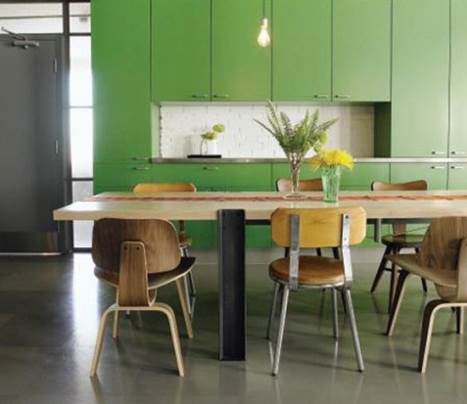 This kitchen island is just amazing! It has a really rich, olive green color that works really well with the checkered ceiling.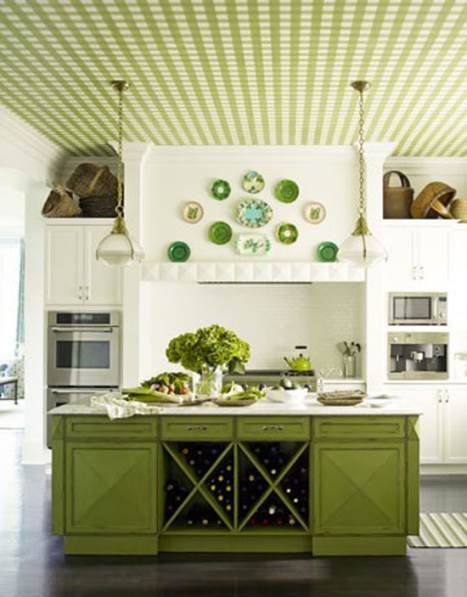 Share with us your ideas for green kitchens!