It has come to my attention that I posted a lot of modern white kitchens lately. That's why it's time to introduce some diversity in our articles. Luckily I came across this beauty; a modern black kitchen.
Black is a color we don't often see in interiors. That's no surprise, because black is a color that can make a room feel really cramped. However – if used correctly – a black color scheme can look really good. This interior design is the perfect example.
This modern apartment was designed by Smith Design, an interior design firm from Canada and can be found in British Columbia. The goal of this project was to create a modern, elegant interior with an open floor plan.
As you can see from the pictures below, most furniture is painted black: tables, chairs, lamp shades, closets, etc. Even the kitchen uses the same color. By playing with glass walls and subtle white accents, the interior still looks very spacious.
Personally, it would never cross my mind to buy a complete black kitchen. But after seeing this design, I'm starting to like it. Thanks to the stainless steel appliances, backsplash and drawer handles it doesn't look so dark after all. The white ceiling and floor also provide some much needed contrast. Another reason why this color scheme works is the abundance of natural light. I wouldn't recommend installing a black kitchen in a small, dark room.
All in all I think this is a really inspiring project. I hope that thanks to this beautiful black kitchen at least some people will consider a similar design for their home.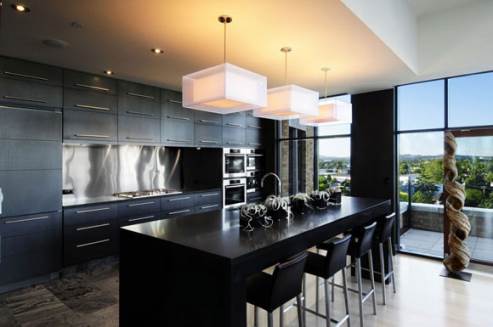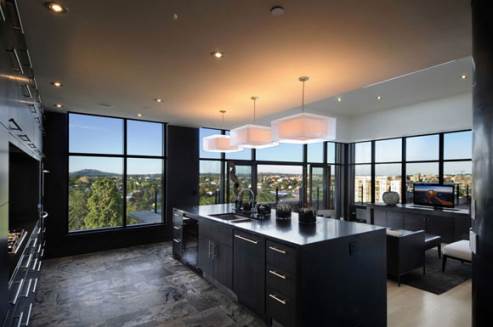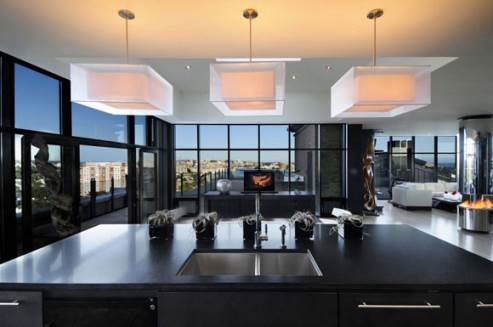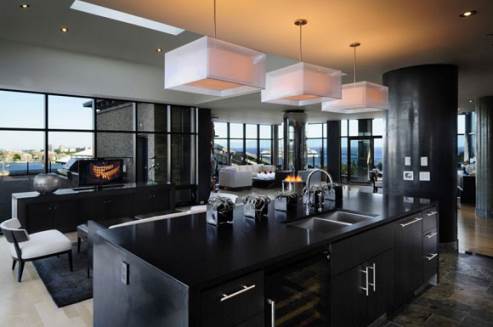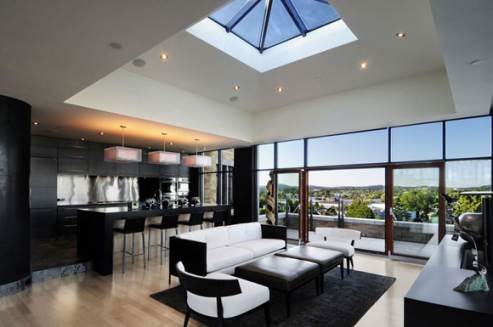 Via Ranzom.