Remy Meijers is an interior designer from Utrecht, the Netherlands. He designs high-end interiors for families and businesses. Besides interiors, Remy Meijers also designs furniture. This furniture collection consists of several tables, chairs and accessories.
I bet it doesn't surprise you that we're mostly interested in the kitchens. We took a look at the portfolio of Remy Meijers and found some great kitchen designs. Below you'll find a sample of his work. Visit his website for more design inspiration.
Waterfront house
This 100-year old building was used as an office, but has recently been transformed into a beautiful home. The designers used the original layout. The marble floors and ornamental ceilings hint to the rich history of this building. The kitchen itself has a large island that contrasts nicely with the dark wooden cabinets. One side of the kitchen island is reserved for storage and cooking, while the other side can be used to eat and has an integrated bookshelf.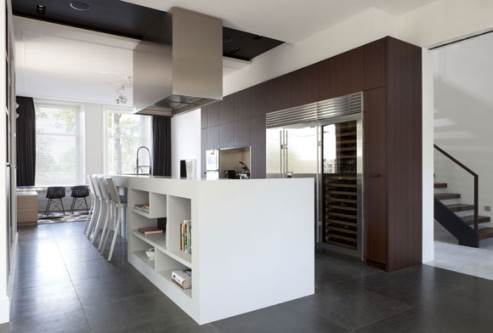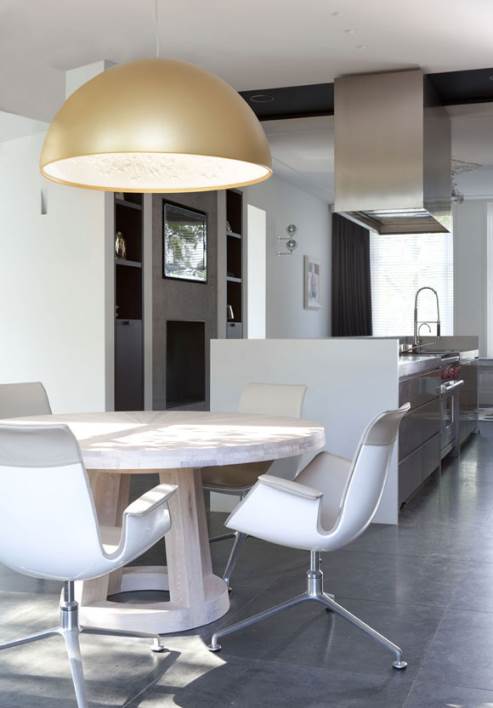 Rietveld Bungalow
The Rietveld bungalow was designed in the fifties by Gerrit Rietveld. This residence combines two houses into one, catering for the needs of the the current inhabitants. The kitchen of this bungalow looks very spacious, thanks to the big window and light color scheme. Don't forget to take a look at that beautiful countertop!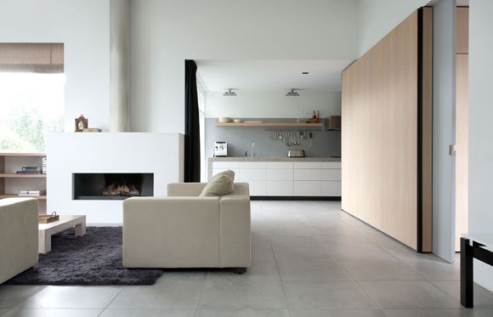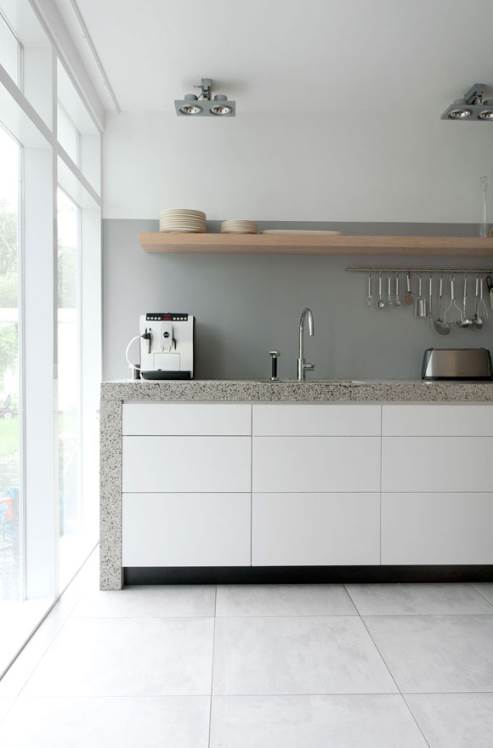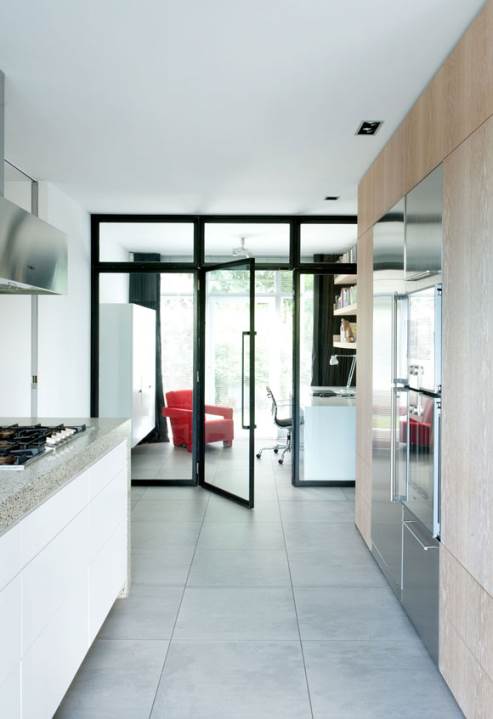 Gooi Villa
I bet that a lot of our readers dream about this villa's kitchen. It has beautiful wooden cabinets, a large cooking island, plenty of natural light and a range of stainless steel appliances. What more could you wish for?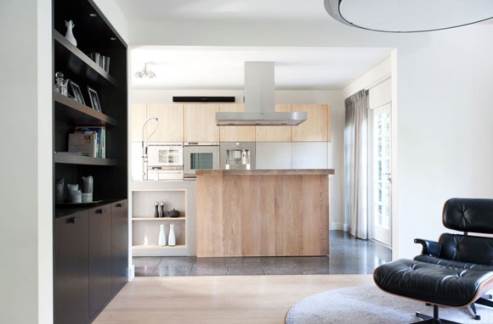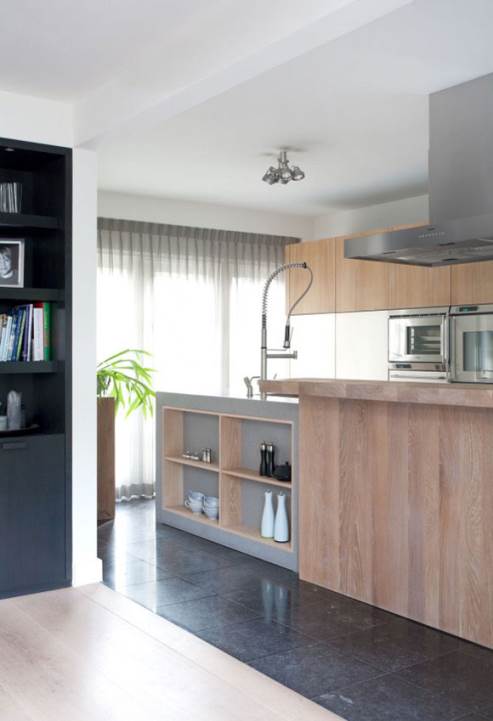 Vacation Villa
This vacation villa is located right next to the sandy dunes of the Dutch coast. Because a lot of concrete has been used, the designer wanted to create a cozy atmosphere by using warm and robust materials. This is also reflected in the kitchen. The modern design has a subtle color scheme instantly makes you feel at home.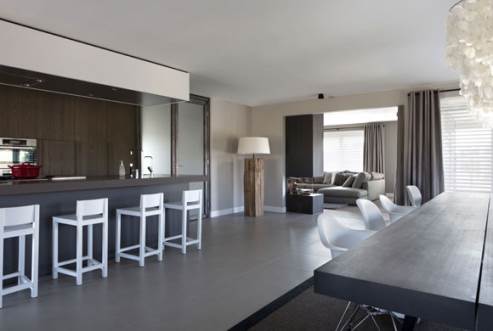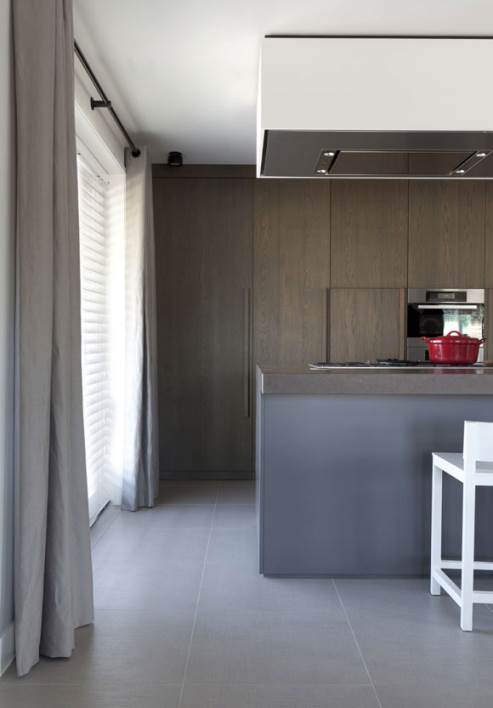 Canal House
This historical house can be found in Utrecht. The interior was completely redesigned and is decorated in a contemporary fashion. The kitchen follows the same design philosophy with simple lines and various textures. The centerpiece of this room is the big kitchen island that doubles as a dining area. What I really like about this design are the handle-less cabinets and the big metallic tap.