Calling this kitchen 'unique' is an understatement. This artistic design was created by the design agency Triptyque for art and design collector Houssein Jarouche. It can be found in a contemporary apartment in Sao Paulo, Brasil.
The massive stone kitchen island is the centerpiece of this kitchen. It has a unique shape that adds a certain 'flow' to the room. The kitchen island is flanked on both sides by huge drawers. The stainless steel reflects the natural light nicely.
To add a bit of color, the designers placed two red wireframe-chairs at the end of the kitchen island. The rest has a simple gray/white color scheme.
So, what do you think of this artistic design? Do you like it or not?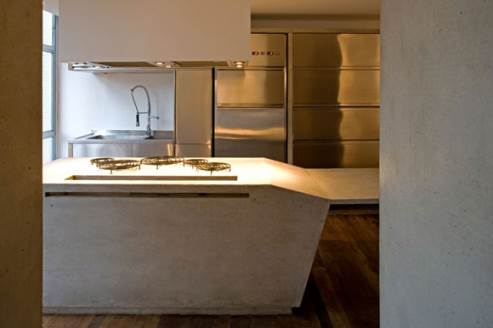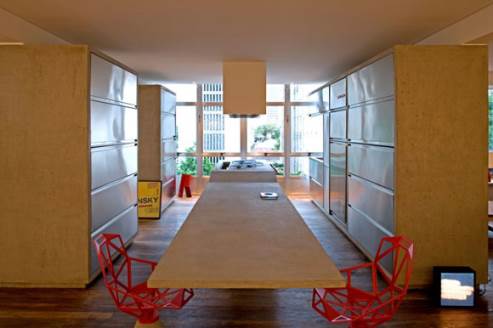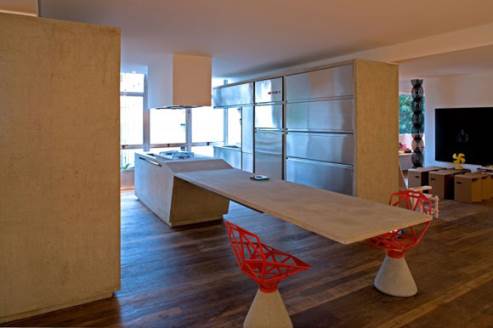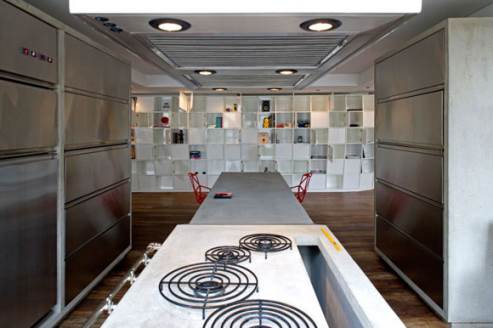 More information on the blog of Triptyque.