If you frequently visit this website, you'll notice that most modern kitchens use light color scheme. A lot of people are afraid of using dark colors in their interior. But as this design from LINEOFFICE shows; black is beautiful.
This black beauty has an unusual S-shape. Behind the wall on the left side is the bedroom. On the right side we find the main workstation and a simple kitchen island. One thing I really like about this design is the indirect light – it looks great in combination with the frosted glass of the backsplash. The wooden cabinets and refrigerator door perfectly match the floors and ceiling.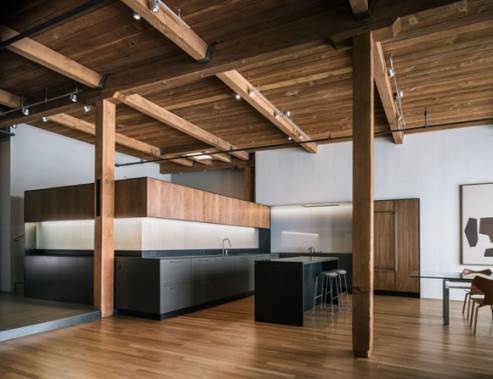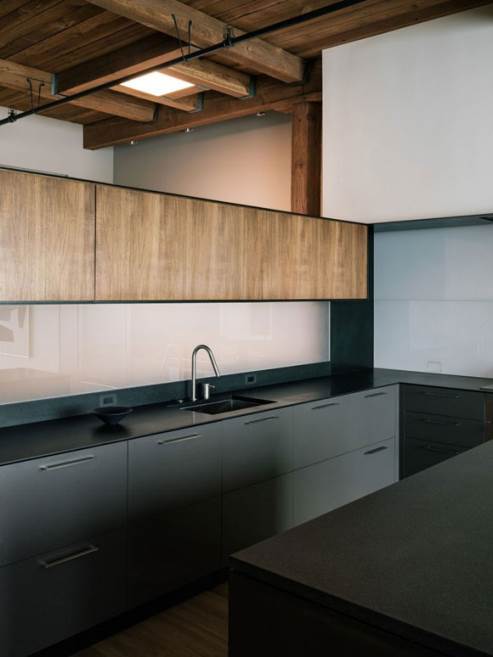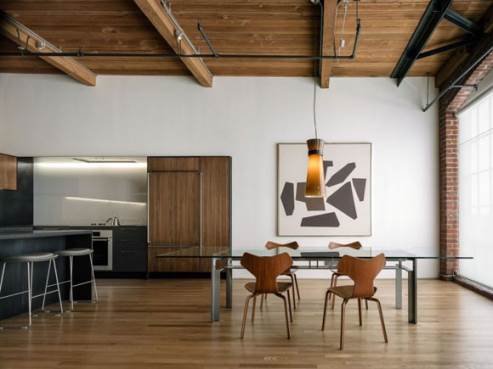 More information about this project can be found on the website of LINEOFFICE.