Open shelves look great, not only in traditional kitchens, but also in modern kitchens. With an open shelf you can showcase all your beautiful cups, plates, pots and dishes. It's also very practical if you need to grab a plate whilst cooking. To give you some inspiration (and perhaps new ideas), I've collected 20 great examples of open shelving in kitchens:
20 Kitchens with open shelves
I bet a lof of you will like this lovely white kitchens with beautiful wooden shelves. The flowers add a bit of color to the whole.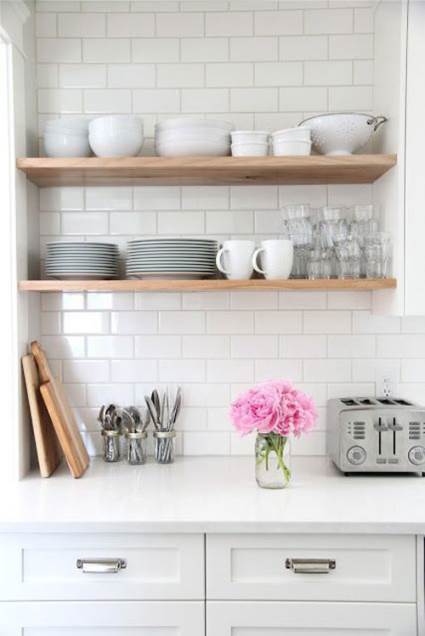 Another great example of open shelving. Those striped cups look great!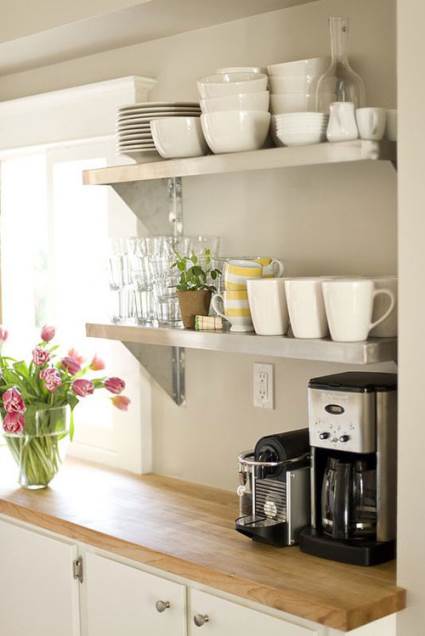 A nice, traditional kitchen with open shelves:

I love the various colors in this picture: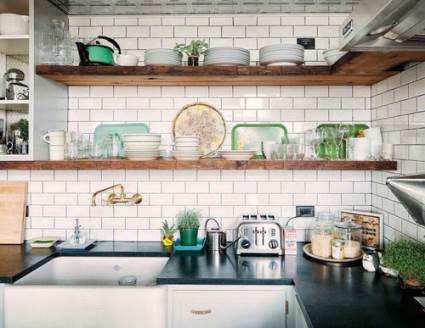 Yep, even gray open shelves can look beautiful: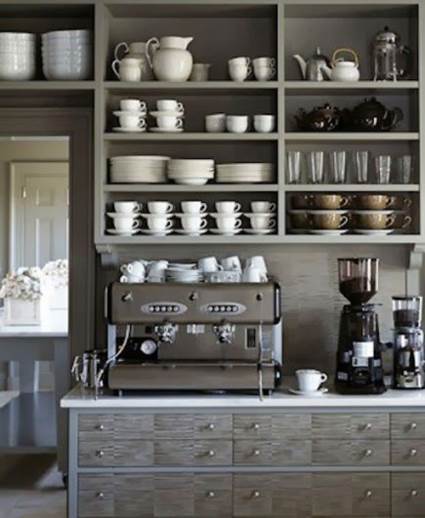 Dark wall + white open shelves = <3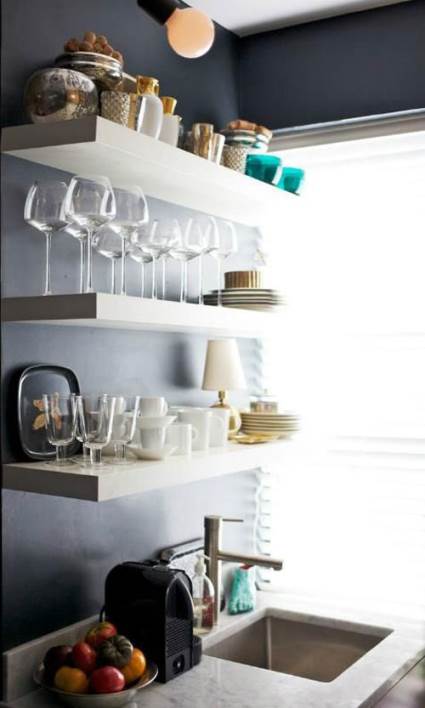 Lovely kitchen sink and open shelves with various pots, dishes and cans: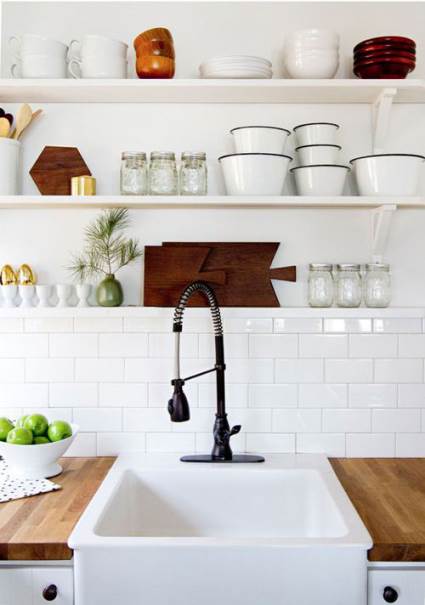 Counting the number of plates in this picture is almost impossible!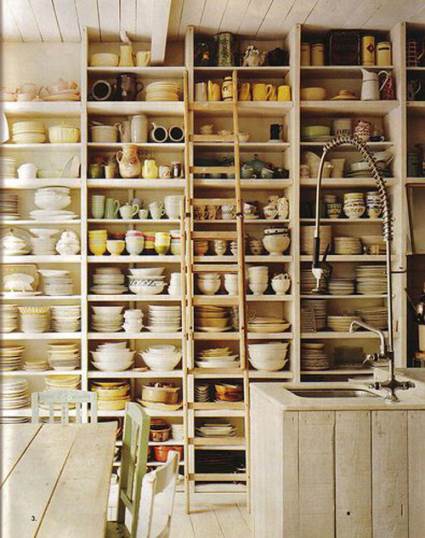 Great tip: use open shelves and paint the wall in chalkboard paint. Now you can write on it!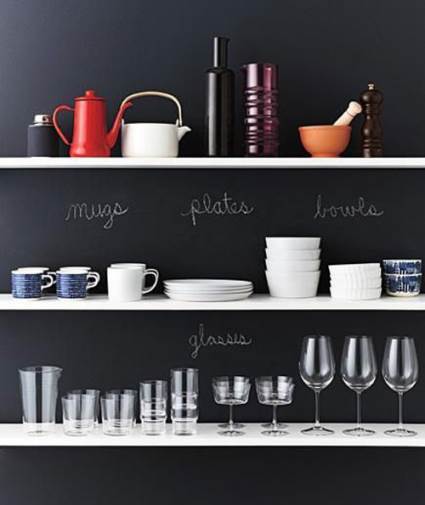 Love the little tiles behind these shelves.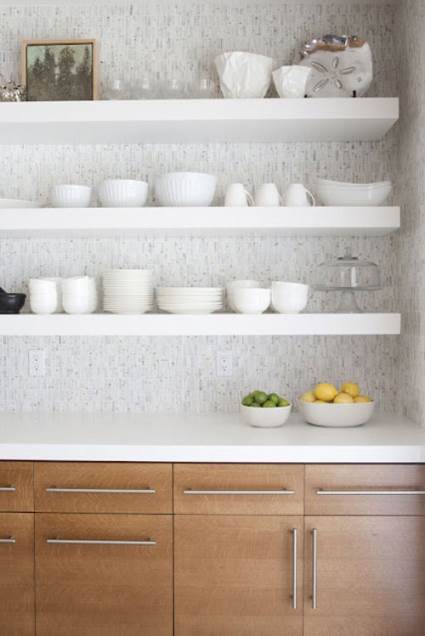 The bright colors of the plates make this kitchen a real beauty.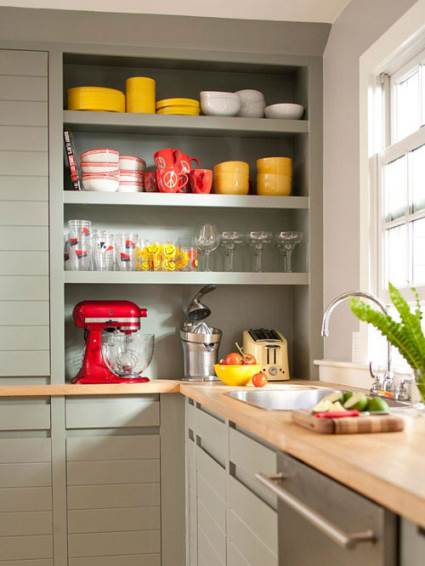 The wooden shelves contrast nicely with the stainless steel countertop.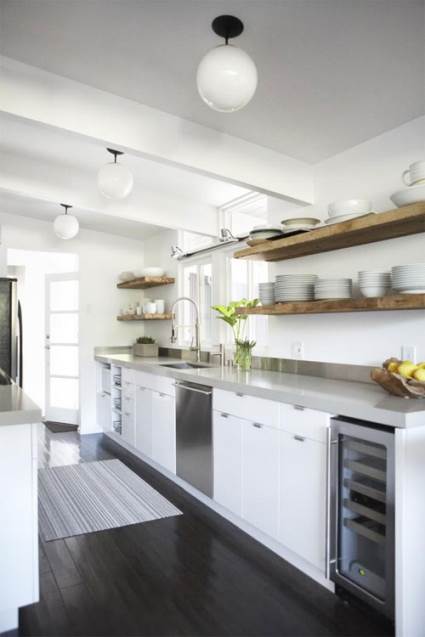 Close-up of open shelving in a kitchen: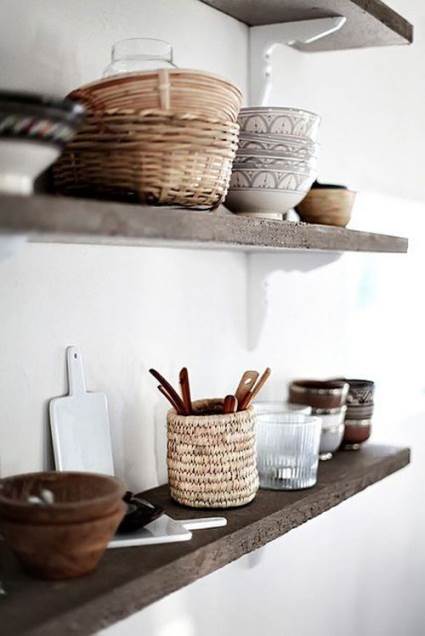 Another great idea: place shelves around your door for extra storage space!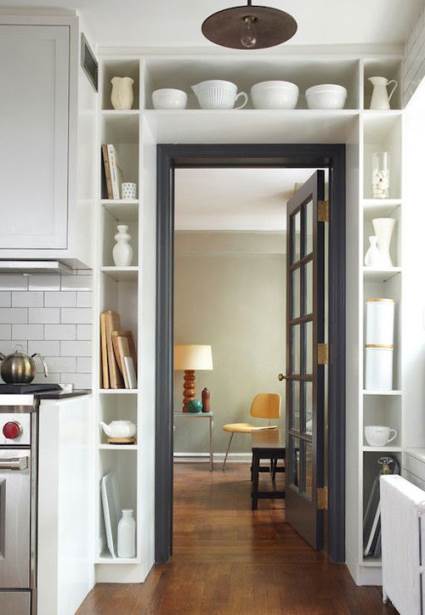 Is it me, or are those items color-sorted?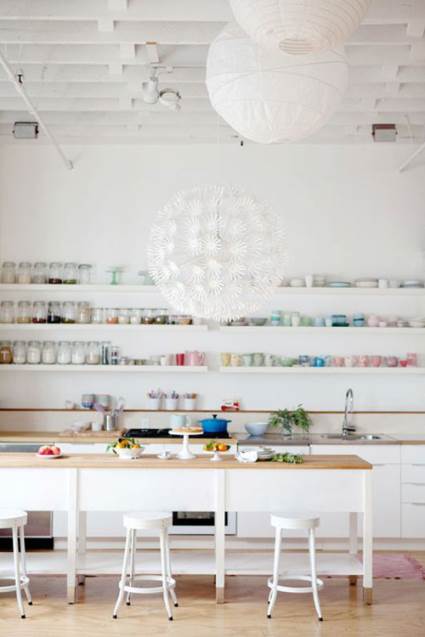 Nice dark shelves with white plates and bowls: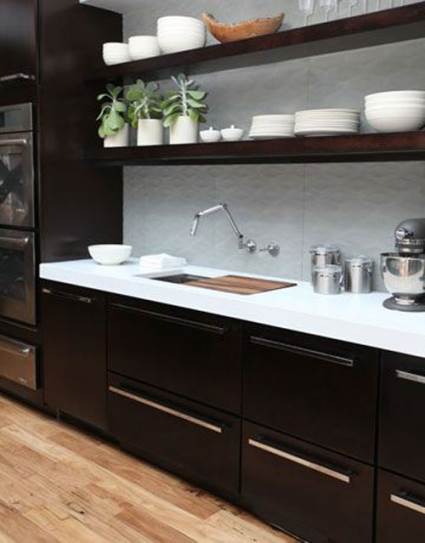 It doesn't get more vintage than this: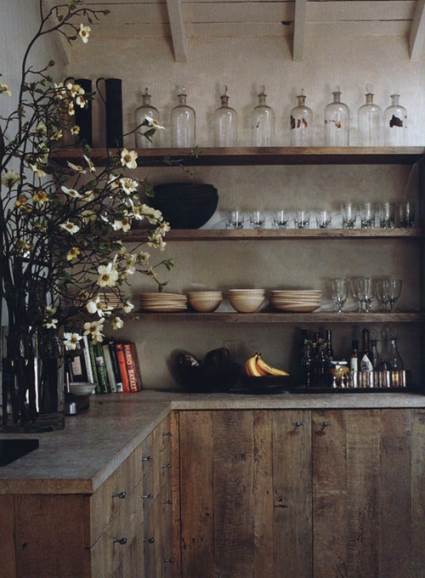 This is perhaps one of my favorite examples of open shelves in a kitchen: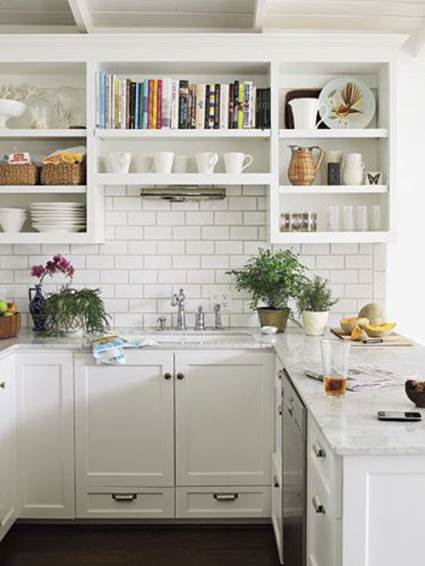 Metallic shelves would look great in a modern kitchen: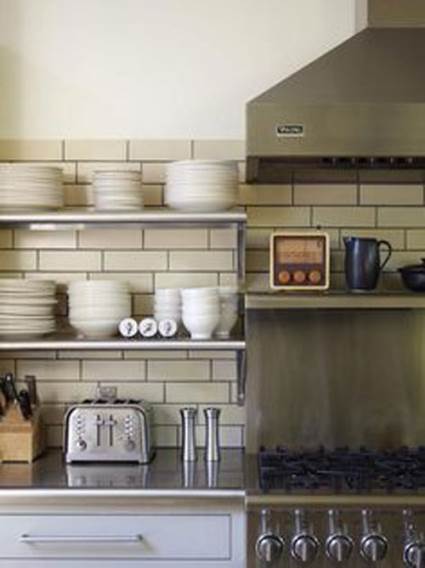 This entire kitchen looks great!