Beautiful traditional white kitchen
This lovely traditional white kitchen has a beautiful backsplash that consists of checkered white and blue tiles. The cabinets have a traditional design with shell cup handles. The old dresser is a nice extra and the chairs also fit the picture.
The eyecatcher of this kitchen is the gorgeous ceramic wood burning stove. It contrasts nicely with the rest of the kitchen. A more modern oven can be found on the other side of the room.
Whatever your reasons for having an all (or nearly all) white kitchen — perhaps saddled with a drab colorless one because you rent — it doesn't have to be boring. These all-white kitchen doesn't need a lot of color or drastic changes to have interest. And though these kitchen might be out of the budget-range for many folks (and probably not rentals), the ideas they house are steal-able for rooms that need interest in a simple, accessible way.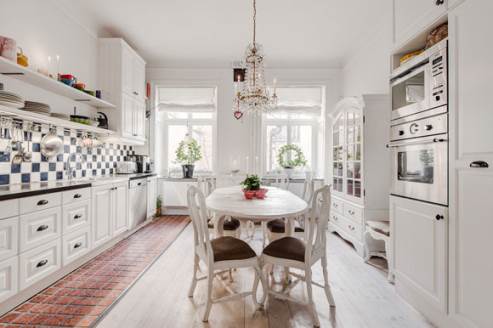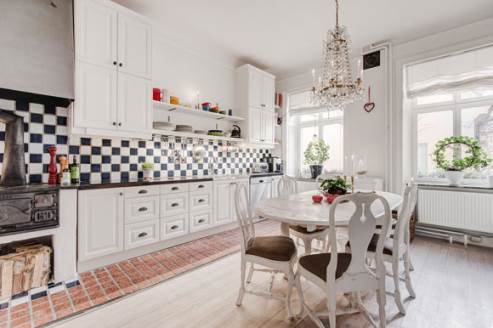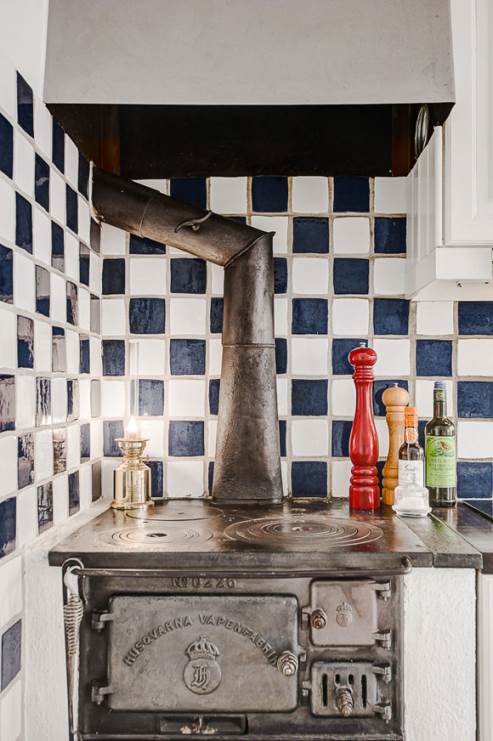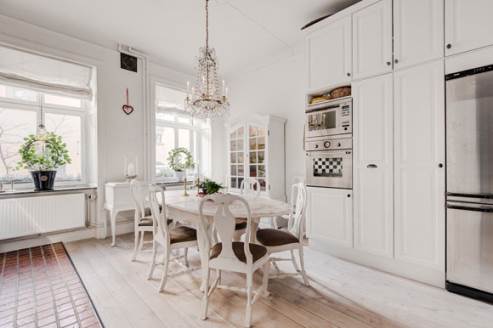 A soothing, geometric grid of crisp white tiles that goes up to the ceiling (and even hugs a shelf) combines with an authentic mix of kitchen-y things — the kind of cute elements that might inspire you to do more cooking.
What do you think of this traditional white kitchen? Do you like it or not? Post a comment and share your opinion!