If you're designing a new kitchen or remodeling an old one, it's always nice to have a bit of inspiration. I always find it useful to see how other people design this important area of their house. The layout or the color pallets they chose always gives me new ideas. That's why I'd like to introduce you to Arclinea kitchen design.
About Arclinea
Arclinea was started in 1925 in Caldogno, Italy. Silvio Fortuna Senior resumed the business that his grandfather started after the great war. The company started as an artisan laboratory specializing in woodworking but thanks to Silvio it shifted towards series production. They left the artisan aspect behind and dedicated all their energy to kitchen furnishings.  Today they are an international brand with sales points in various countries.
The company has an impressive portfolio with some amazing kitchens. I hope these Arclinea designs can inspire you.
Arclinea Kitchen Designs
This kitchen by Arclinea can be found in Chicago, Illinois. It has a very modern look with plenty of natural light, thanks to the huge window.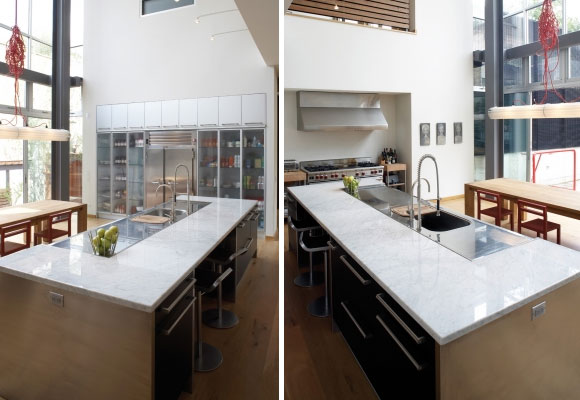 This stainless steel kitchen can be found in Milan, Italy. Although it uses 'cold' materials, it can still look very cosy because of the right lighting.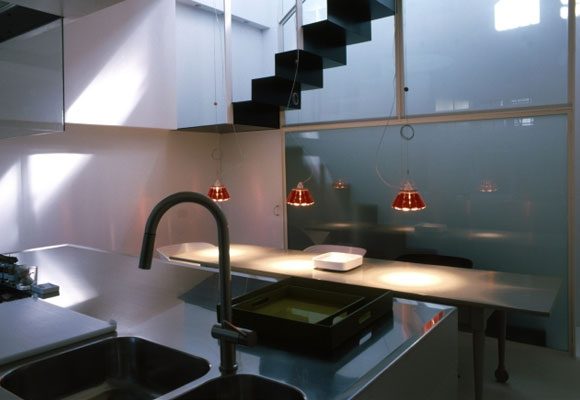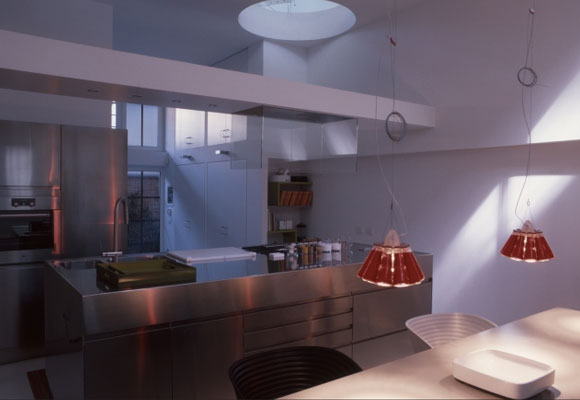 Big, bigger, biggest. Arclinea designed this massive kitchen for the Italian Embassy in Washington D.C. It's a testimonial of Italian kitchen design at the highest levels of quality.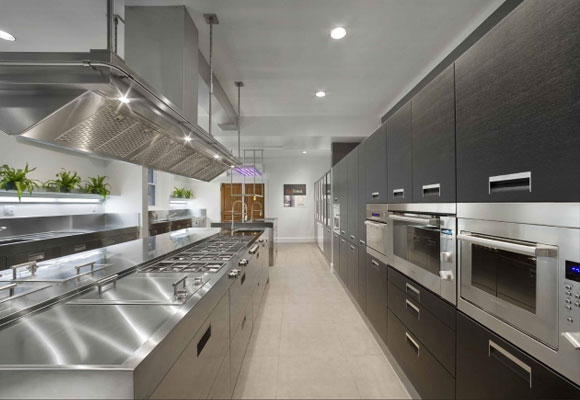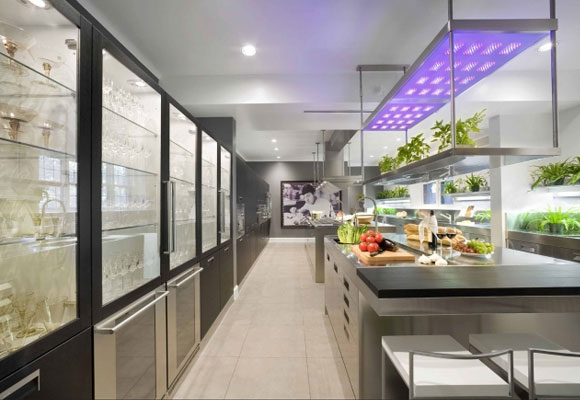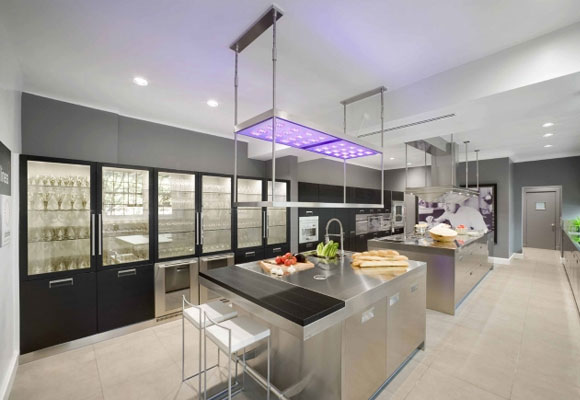 You don't need a lot of room to create something great. That's what this kitchen is all about. They used all the potential of the available space.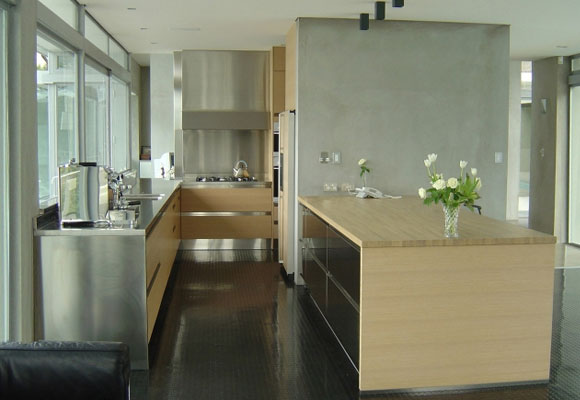 Another beautiful kitchen from this company. This one can be found in Weston, Massachusets.
Penthouse? Check. In the center of Milan? Check. With an amazing kitchen? Double-check! Stainless steel combined with wood makes this the heart of this penthouse.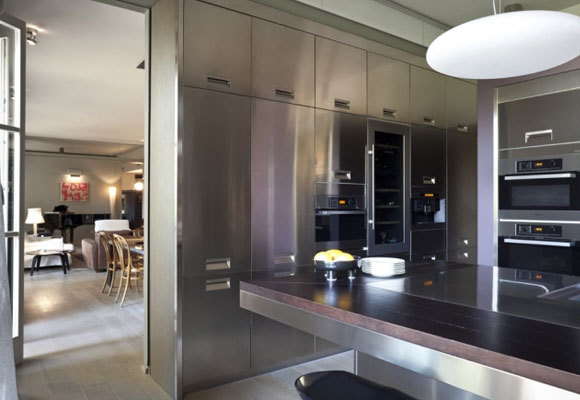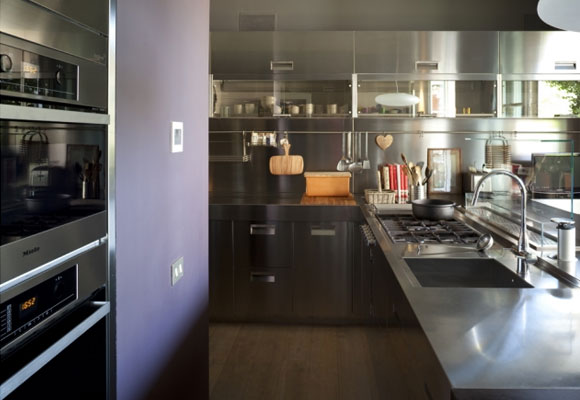 If you want more inspiration from Arclinea or if you want to learn more about the company, visit their website.