I'm always surprised at how many great DIY projects you can find online. Last night I was surfing the internet and I came across this tutorial. It explains how you can create a beautiful stone trivet for your pans and pots.
How to make a stone trivet
What you need:
An old carpet (you can also use some felt if you want, but a carpet is more rigid)
Superglue
A cutter
Flat stones (you can find these in most DIY shops)
Instructions:
Use the cutter to cut the old carpet into pieces. If you want a classic trivet you can cut out round pieces, but you can take any shape you want.
Before you apply glue to the stones it's best to wash them and get as much dirt off of them as possible. If the surface is clean they will stick better.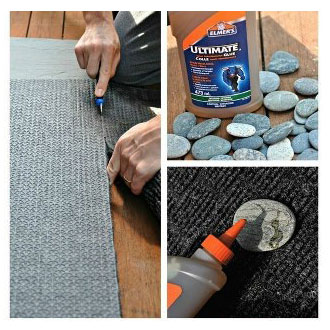 Put some superglue on the first stone. I like to use plenty of glue to make sure it stays in its place. Stick the first stone on the middle of the carpet and work your way to the outside.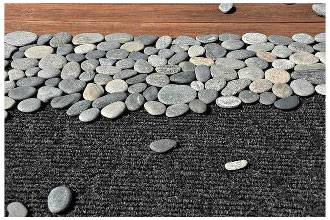 When you reach the outside of the carpet, let the stones stick out of the edge a little bit. It looks better because you don't see the carpet underneath.
Let everything dry for a couple of hours and your homemade stone trivet is ready for use! Handle with care, because stones that didn't adhere well might fall off.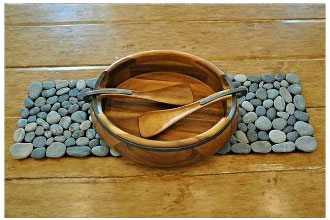 I'm sure you can buy similar trivets, but you can easily make one yourself. Plus it's much cheaper this way. Even kids can help with this project (as long as you keep an eye on them when they're using the glue).