About Ken Kelly
Ken Kelly is one of the biggest kitchen designers from New York. It's a family-owned business that has won several awards. You might have seen some of their designs already, because their kitchens have been featured in several books and magazines, such as Better Homes & Gardens, Metropolitan Home, Design Details and even the New York Times.
They also have a great blog that you should definitely take a look at. It's packed with useful tips. The articles are written by the owners of the company, Grace and Ken. Occasionally, designers from Ken Kelly will also make a contribution.
Ken Kelly kitchens
Let's take a look at some of the kitchens that were designed by this company. It was hard to make a selection because they have a lot of beautiful kitchens, but these are our favorites.
One of the designs that really stood out was this gorgeous dark kitchen. The dark cabinets look amazing and the stove is a real eye-catcher.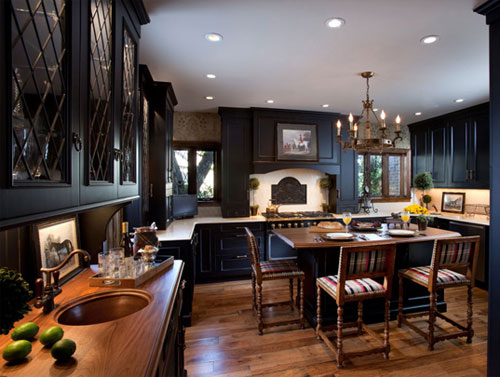 Another kitchen with a black color theme, but this one has a more modern design. The stainless steel appliances create a nice contrast.
I just had to add this photograph to show you this beautiful sink. I also like the color of the cabinets (looks like olive-green?).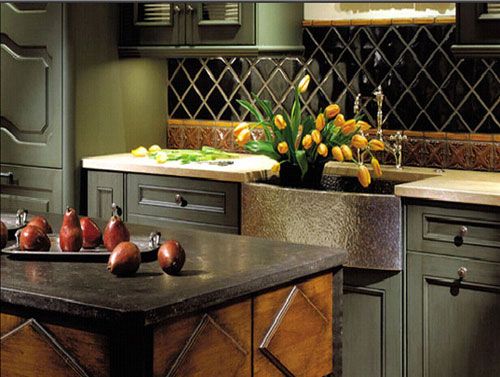 Here's something you don't see very often: a cooking island where the cooker hood is fixed to a wall. It does separate the kitchen area from the rest of the house though.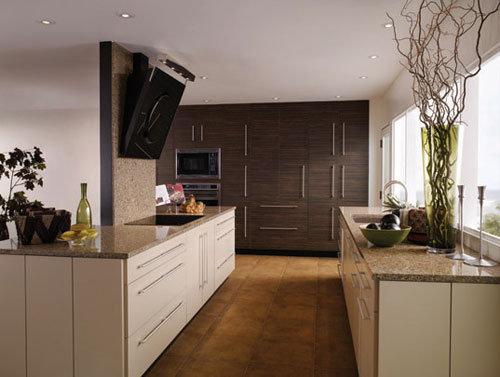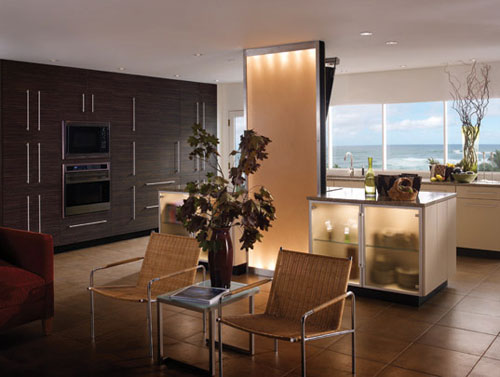 I added this kitchen because I really like the walls. I don't know if this is paper or tiles, but it looks good. It's always great to have some texture diversity in a house.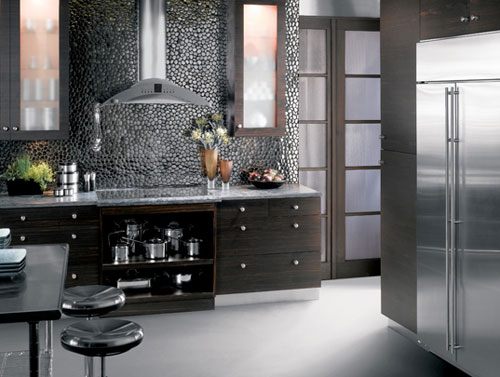 Let's end this article with a gorgeous white kitchen. Black floors in combination with a white kitchen always looks great.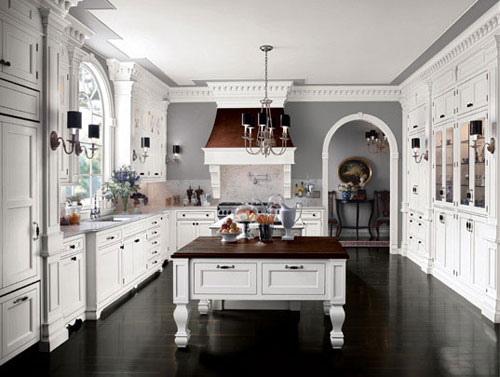 Do you like these Ken Kelly kitchens? If you want to see more of their designs, visit their website.