Glass kitchen canisters
Thanks to TheFancy.com (a great website btw), I came across these beautiful wood & glass kitchen canisters. I bet they fit perfectly in a kitchen, bathroom or even an office.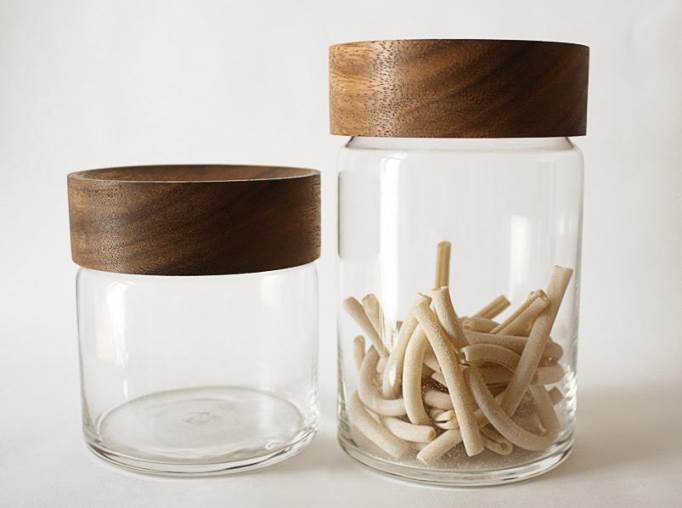 These canisters were designed by Chabatree. They are sold individually in two sizes: small and large. The small version has a diameter of 4″ dia. and it's 4.75″ tall. The large one is 2″ taller.
Optionaly you can fit the top with a rubber lip. Slip this rubber band on top to create an airtight container.
You can find both canisters on Mercant4. The small one costs $22, the large one $24.
Maximize space with this efficient shape food storage container. The airtight seal will keep things fresh with the simple press of a button.
You can use this stylish canisters set to keep apt things else if not in use you can simply place them in showcase to beautify your kitchen. Three piece glass canister set features a top gripping system that ensures to keep your food fresh for long period of time.
Avoid leaching plastic containers by relying on glass food storage containers and canisters from Williams-Sonoma, Anchor Hocking, OXO, and more with tight-fitting lids.