Elegant kitchen design
Canny is a team of architects and interior designers from Hawthorn East Victoria. You might remember them from our Malvern House article that we published a couple of weeks ago. This time we take a look at another project from their portfolio; this elegant home in Canterbury, Australia.
The real centerpiece of this kitchen is (literally) the kitchen island. It has a rather unusual shape that immediately grabs your attention. The countertop is probably marble, but I'm not entirely sure.
The entire kitchen is very light and only uses subtle color such as white, grey and light brown. It's also a great example of how modern and traditional design can work together. Certain aspects of this room are distinctively modern (the kitchen cabinets) while other elements are usually found in more traditional kitchens (the dining table for example).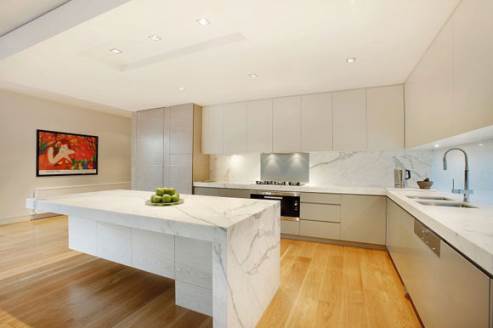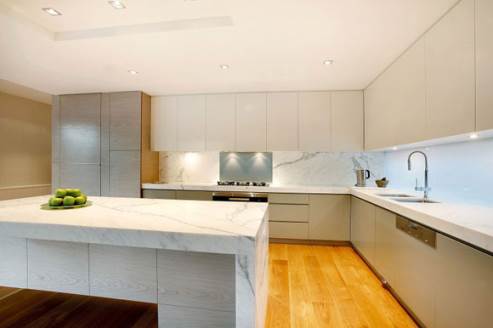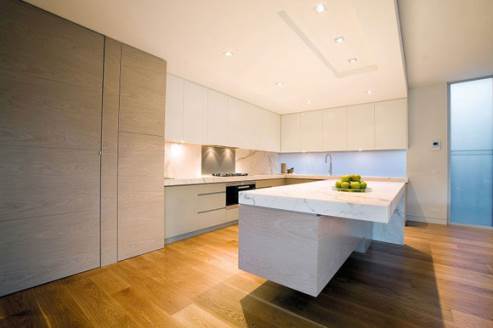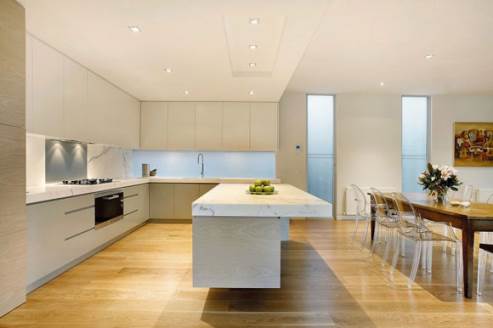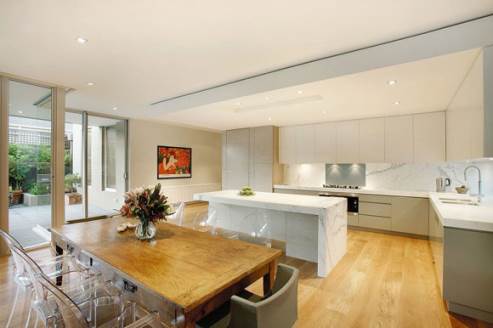 Canny Architecture is a certified architectural practice in Melbourne with ARBV registered and AIA accredited architects, interior designers, stylists and drafting specialists who work together with our construction team to ensure your design is thoughtfully considered and professionally executed.
A complete range of design services are provided from initial concepts to full design documentation with each member of the team taking a professional, consultative approach to each new project.
"Our aim is to deliver smart design with impact that leaves an impression that lasts a lifetime." – Michael Stelluto, Design Practice Manager