Modern kitchen design by Canny Team
This beautiful house was designed by Canny, a team of architects, interior designers and landscape architects from Australia. They created this modern home in 2011. The result can be found in Malvern, Victoria, Australia.
The room we're most interested in is the kitchen (duh). A modern residence deserves a beautiful modern kitchen and that's exactly what it got. This kitchen has a nice contrast between the wooden floor and kitchen island and the white kitchen cabinets and walls. This simple color scheme can also be found in other rooms of the house.
One of the coolest features of this Malvern House kitchen is the window above the countertop. It connects the kitchen to the gorgeous garden en brings in a lot of light.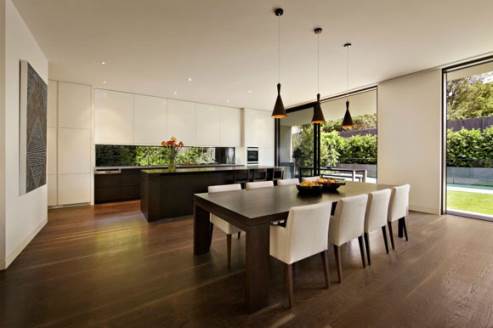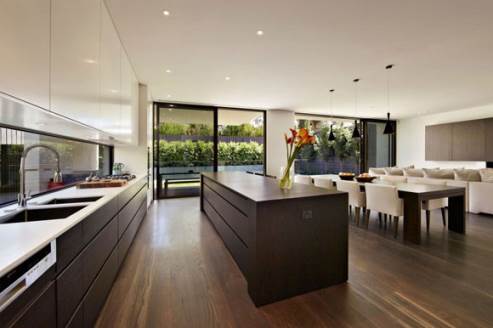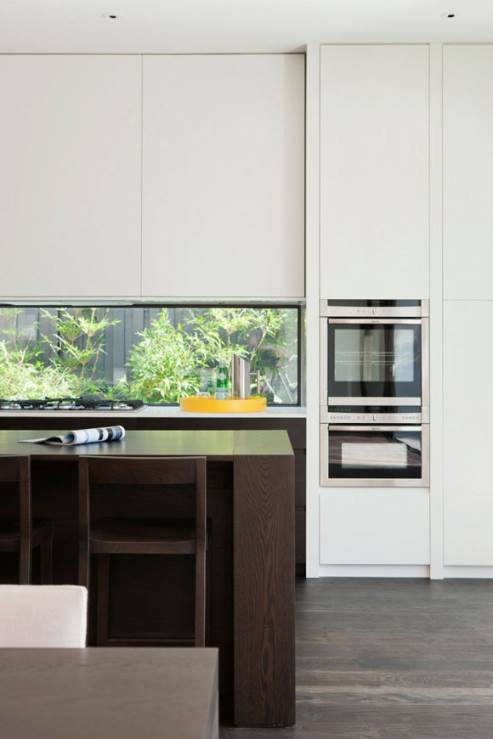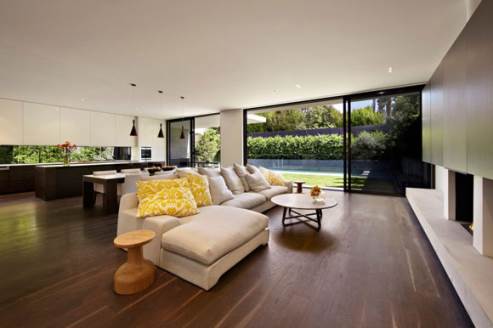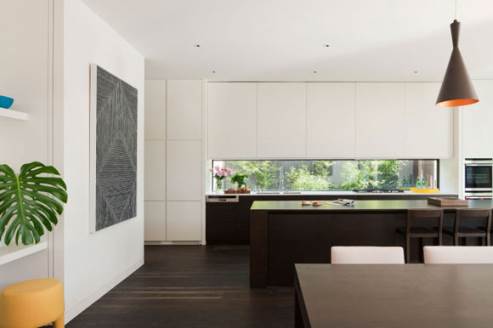 Via HomeDSGN
Canny Projects division works purely with property developers and commercial clients to deliver architectural design, project management and construction services, depending on the requirements.
Dynamic strategy which allows us to rapidly adjust to the market, leading to the completion of a variety of projects from 5 boutique dwelling project in Brighton (contract value $9million) to an 8 stage town house development in Kew (contract value $68 million).
"Developers work with us because they want genuine quality. We've earned our stripes creating iconic award-winning homes, now we're translating this knowledge into designing and building equally spectacular multi-residential projects." – Greg Davy, General Manager