Occasionally, I like to take a look at the portfolio of a kitchen designer or manufacturer. These portfolio's are usually a great source of inspiration. This week I came across the website of Divine Kitchens. Let's take a look at some of their creations.
About Divine Kitchens
Divine Kitchens is a firm from Boston, Massachusetts that specializes in the design of kitchens (as you might have guessed from their name). But they also do bathrooms and whole house remodeling. The company has received numerous awards and their projects have been featured in several books, magazines, and newspapers.
They also organize monthly seminars (which are free by the way). These events are aimed at people who are thinking about remodeling their homes. You'll learn about the full range of products and services to be considered before any work begins. Budgetting, timelines and more are also discussed.
Their Portfolio
Time to take a look at some of their kitchen designs. I've selected kitchens from several categories: traditional kitchens, transitional kitchens and contemporary kitchens.
The first kitchen is found in the second home of a New York couple. Ready for a remodeling, the homeowner challenged Divine Kitchens to make the kitchen more user friendly and comfortable. For the remodeling they used 'green' products, such as a concrete countertop and a backsplash made with recycled materials.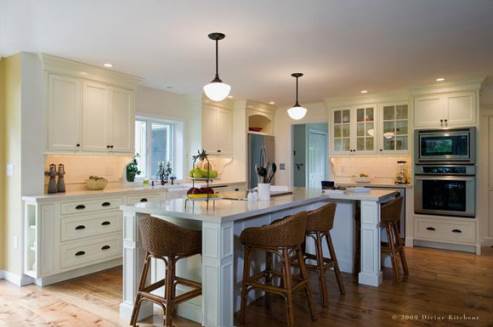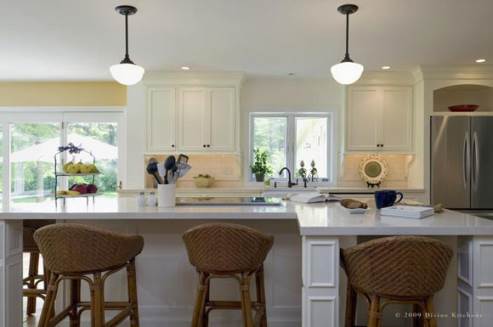 I have no idea where this kitchen can be found, but I had to share it because of that beautiful backsplash behind the stove. I really like the pattern and colors. The rest of the kitchen looks great as well, especially the wooden floor and glass cabinets.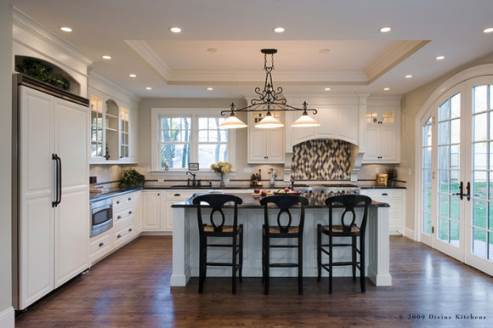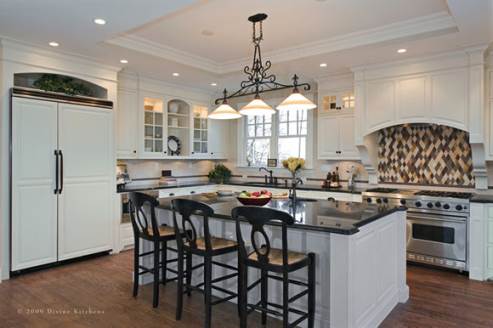 This family of four from Massechusetts was looking for an entertainment-friendly kitchen. The remodeled kitchen has more workspace, storage space and two ovens (as requested by the owner). The big kitchen island has built-in outlets for powering electrical dives.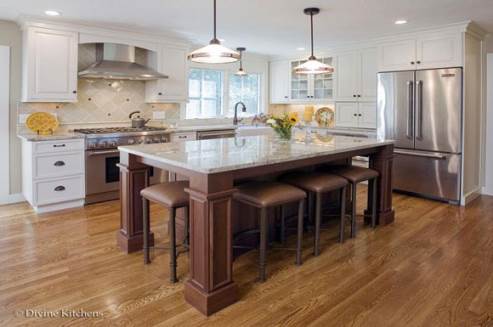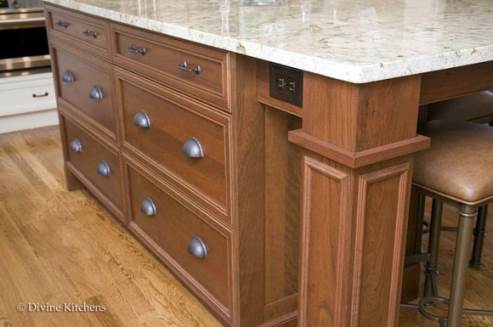 This contemporary kitchen has plenty of storage space (which will always come in handy). Only simple, light colors were used to make the room look bigger.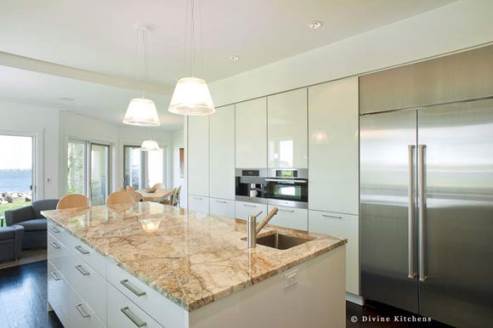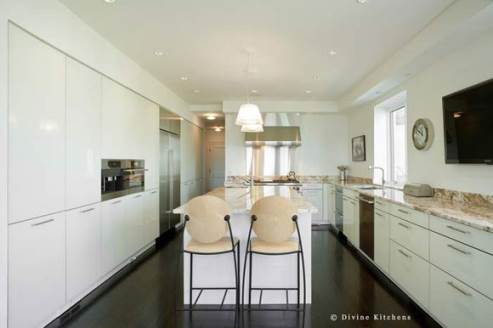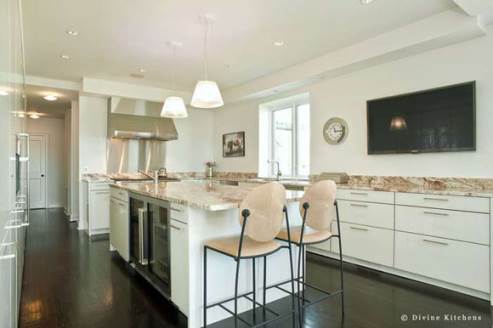 I've said it before and I'll say it again: the size of your kitchen doesn't matter. Even a small kitchen can be beautiful. As Divine Kitchens says: "small space, big charm". This newly remodeled kitchen sits in Boston's suburb of Newton. The homeowners wanted a crisp, fresh, open kitchen that would contradict the dark, dated, cluttered space they currently had. I think they got what they asked for.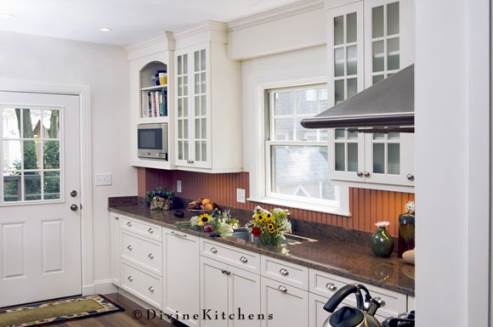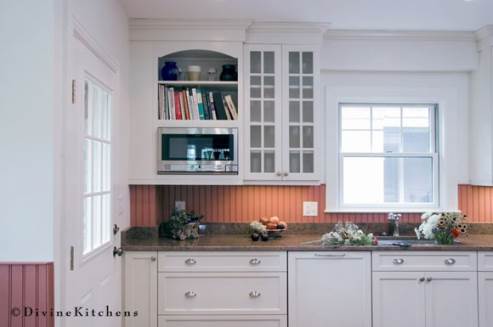 You can see more examples or learn more about this company on their website.