It's time for another dose of kitchen design inspiration. Today we take a look at the Milhundos House in Penafiel, Portugal. This beauty was designed by Graciana Oliveira.
As most modern houses, this one has plenty of natural light thanks to the big windows. All these windows double as sliding doors, so they can easily be opened. This creates a great connection with the elevated terras and the outside, making the kitchen even more enjoyable.
The cabinets and cooking islands are kept as simple as possible. Straight lines and a subtle glossy finish make this kitchen a great example of modern interior design. Throughout this home we find a lot of wooden floors. In the kitchen the designer chose a composite material, which is much easier to clean and maintain.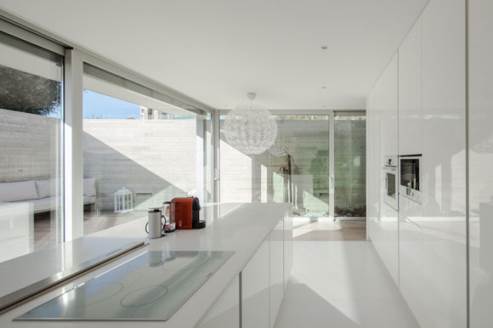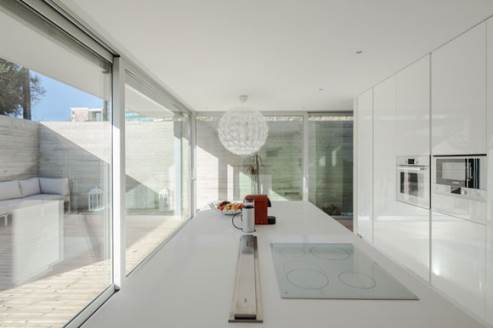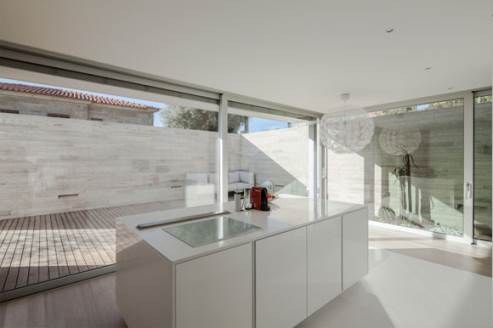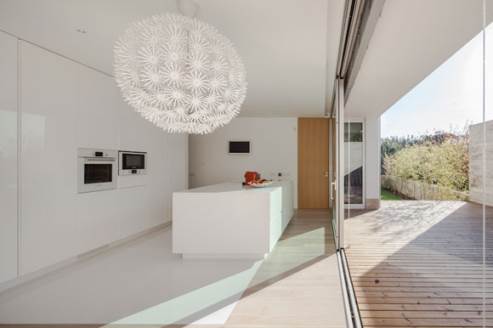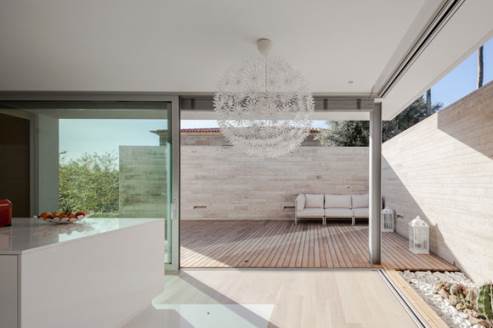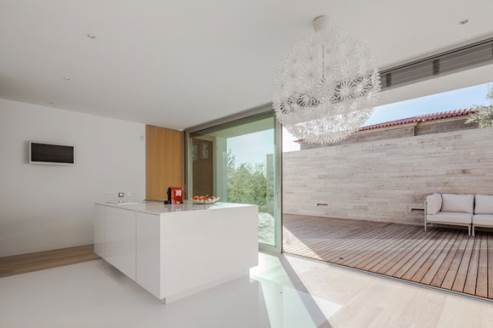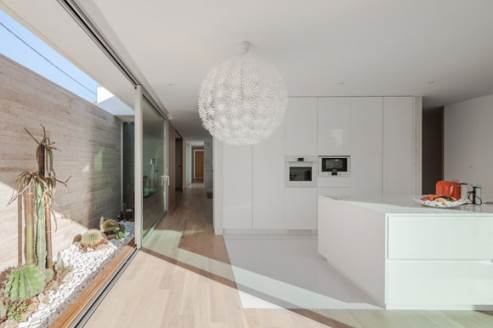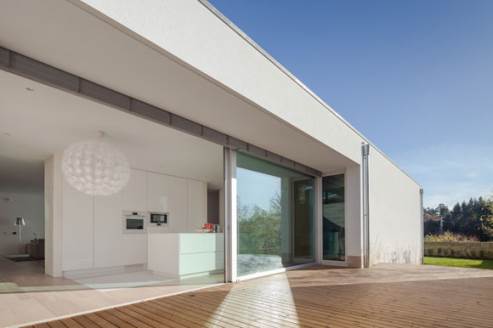 More information about the Milhundos House on HomeDSGN.