A couple of months ago I was complaining about the terrible weather here in Belgium. A couple of weeks later and terrible turned into terrific – the summer has finally arrived!
Summer is the perfect time for ice creams and popsicles. Most people buy these from the store, but you might as well make them yourself. There are some great popsicle recipes you can find online (do a quick Google search and see for yourself). All you need is a good popsicle maker or mold. Here are some products to get you started:
Tovolo pop molds
These groovy pop molds from Tovolo were designed to be 'dripless' thanks to the large handles. You can make up to six popsicles at a time. Available in 2 different colors (yellow and green) from their website.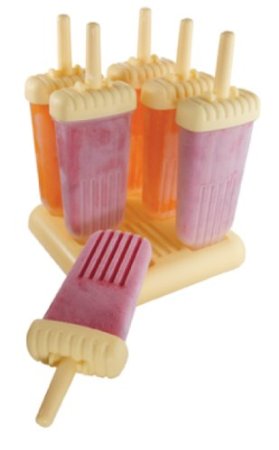 Bug pop mold
This is a popsicle maker with a very unique design. Thanks to the mold your popsicle will look like a ladybug, caterpillar or beetle. The handle, which doubles as a drip guard, is shaped as a leaf. More info here.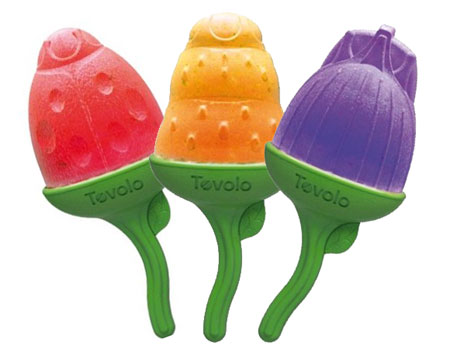 Silicon ice pop molds
These popsicle molds are a great way to make delicious treats for your children (or yourself). These molds come in 4 different colors: red, blue, yellow and green. Thanks to the silicon these molds are reusable and dishwasher safe.
More info on the Norpro website.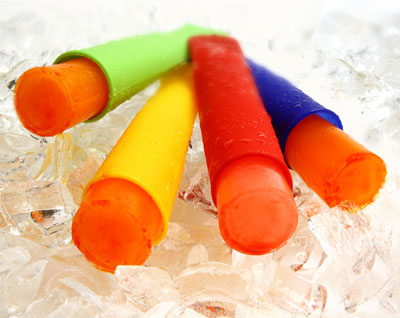 Ice pop maker
The Nopro ice pop makers transforms juice, yogurt and even pudding into tasty frozen snacks. You can make a batch of 10 ice pops at a time. The package includes 24 wooden sticks, so you'll have to buy more sticks eventually (or you could pick up reusable plastic sticks from the store).
Found on Amazon.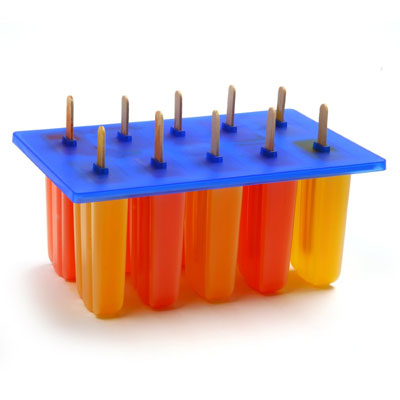 Quick pop maker
With the Zuko quick pop maker you can make delicious ice pops in just seven minutes. You don't even need electricity. Simply store the base in the freezer for a couple of hours. Once the base is cold enough you can quickly make ice pops or yogurt pops. You can make up to 9 ice pops before refreezing the base of the unit.
The Zuko quick pop maker comes with six reusable plastic sticks and a specially designed tool to quickly release the ice pops from their molds. Drip guards are also included.