It's almost weekend. Time to relax and spent some time with friends and family. We try to start the weekend on a positive note with some kitchen design inspiration. Today we take a look at some creations of Soma Architekci.
Soma Architekci is an architecture firm from Poland. I wish I could tell a bit more about this company, but their entire site and Facebook page is in Polish. If anyone feels like translating this information, please contact me.
Without much background information about this firm, we'll have to let their portfolio do the talking. They've completed several projects since the company was founded in 2008. We took a look at their portfolio and focussed on some of the kitchens they created.
The first kitchen can be found in a cozy apartment in Mokotów, a district of Warsaw, Poland. Thanks to the mixture of various materials, this kitchen has a very playful atmosphere. The white bricks give some extra depth to this room and contrast nicely with the wooden cabinets. Because some of the cabinets have a metal finish, they reflect a lot of light, making the room appear bigger.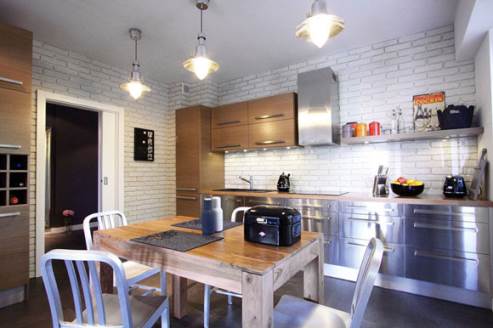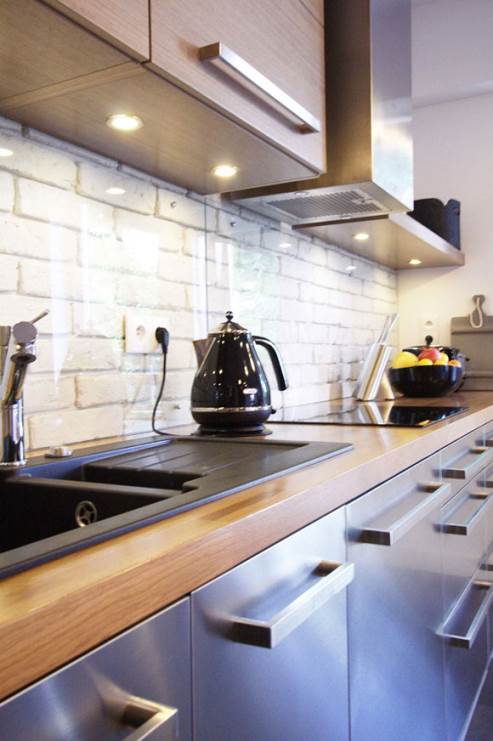 The second example was completed in 2012 and can be found in Wilanów. This interior mainly uses natural tones to create a warm and cozy atmosphere. Subtle contrasts and the use of various materials make this room very pleasing to the eye.
I have no idea where this kitchen is located, all I know is that it looks really good. It's nice and simple and has a subtle yellow/white color. The ceiling also has some interesting shapes.