I always love before/after projects. They can give you a sense of the amazing things that are possible with a bit of creativity and hard work. The results are often so different that you might not recognize the original. That's exactly what we see in this beautiful kitchen renovation by Sublime Architectural Interiors.
Let's take a look at the original kitchen of this family of four: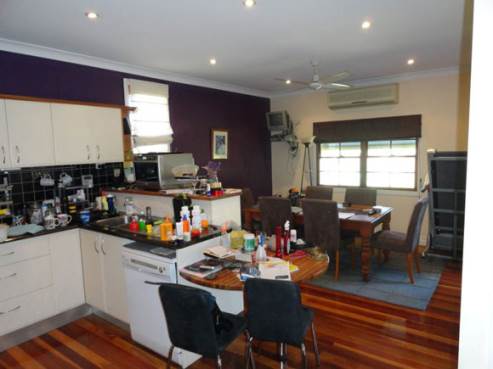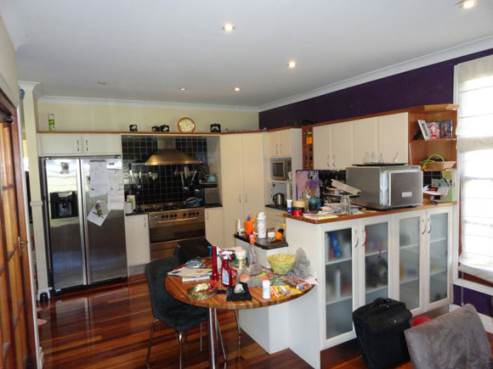 The goal of this project was to design a kitchen that provided more bench space, more storage and a better flow than the original. Judging from the pictures below, I think the clients will be very happy with this renovation.
The granite table top at the end of the island was selected to provide an informal zone for the family to chat and dine. The credenza was included for extra storage space. To connect this element with the rest of the kitchen, a custom graphic was designed. This graphic was then digitally printed and glued to the frameless glass doors. The sink has been moved to its new location in the kitchen island and additional power outlets were also installed.
Because there's only one window, LED downlights were used to create adequate task lighting. The new pendant light hanging over the island bench is the finishing touch of this beautiful kitchen renovation.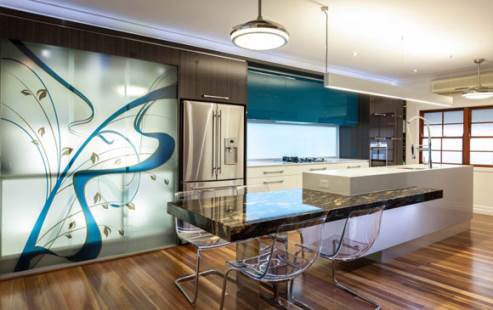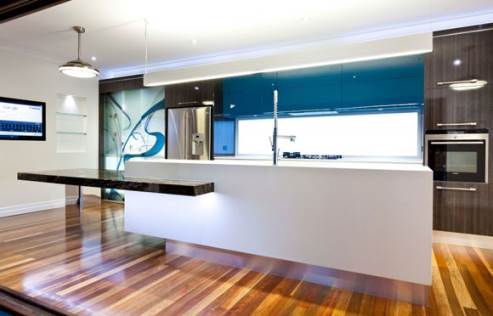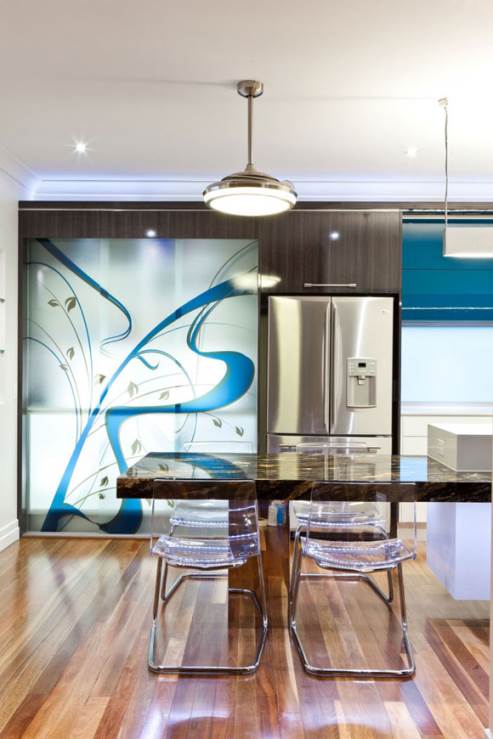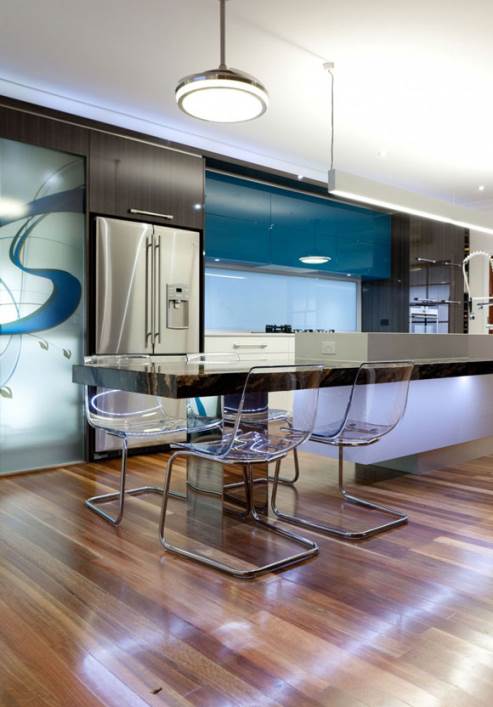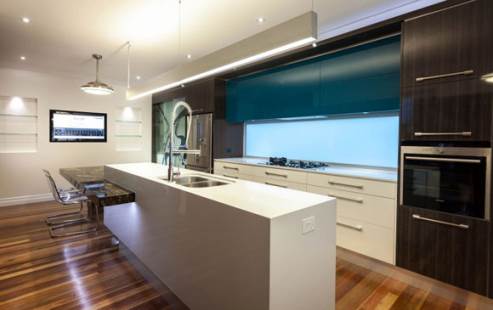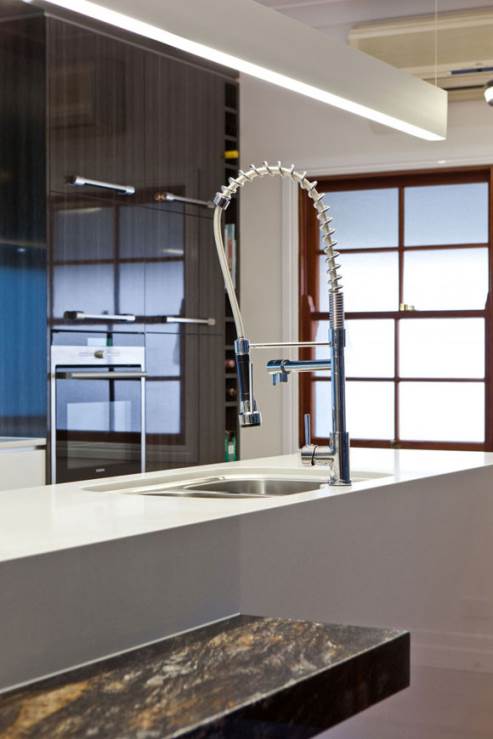 So what do you think? Do you like this kitchen renovation or not? Post a comment and share your thoughts!