Jam Architects is a design agency from Melbourne, Australia. They offer architecture, interior design and urban design services. In their portfolio we found this beautiful vacation home which is located in Fingal, a rural locality of the Mornington Peninsula in Victoria, Australia.
The first thing you'll notice about this modern rural kitchen is the gorgeous wooden floor. We can see a similar wooden texture in the dining table, chairs and some shelves. By using the same material in various places, the designers created a sense of unity.
The kitchen itself looks very spacious, not only because it's a pretty big room (duh) but also because there is plenty of natural light. One side has a floor to ceiling window and behind the kitchen sink and stove we also find a big window. The light color scheme of the room enhances this feeling of space.
Everything else is kept as simple as possible. The handleless cabinets have a basic color and the (concrete?) countertop adds some subtle contrast.
So what do you think of this modern rural kitchen? Do you like it or not? Post a comment and share your thoughts!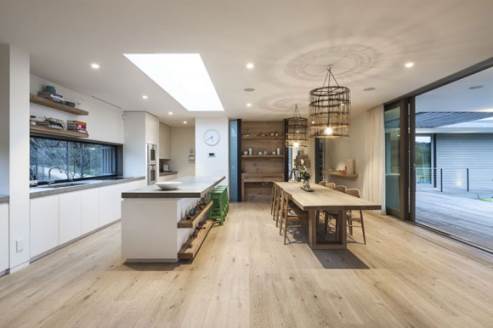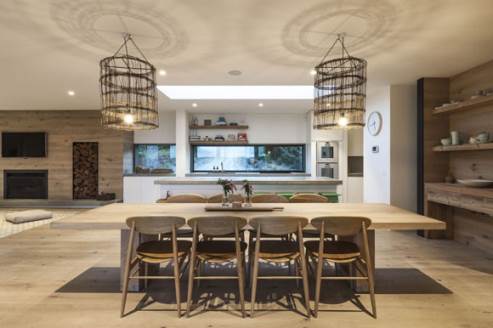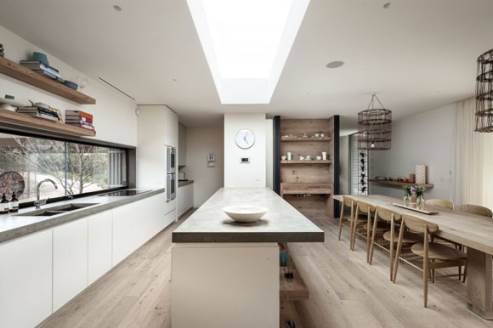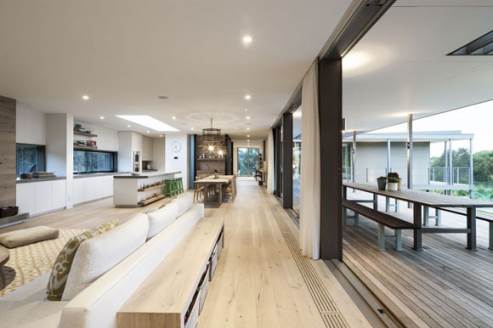 More information about Jam Architects can be found on their website.