This colorful and playful kitchen can be found in San Francisco, California. Jennifer Weiss Architecture was tasked with the renovation of the existing interior. Judging by the result below, they did a great job.
The undeniable eye-catcher of this design is the backsplash. The colorful tiles instantly put a smile on my face. The subtle color variations give this kitchen a vibrant and cozy feel. It's a bold choice, but it pays off.
On the same side we find an abundance of storage space in the form of white kitchen cabinets. Wooden inlays keep things interesting. The other side of the kitchen is an elongated kitchen island that also acts as a casual dining area. Above the kitchen sink we find the same playful mosaic. Two big skylights and large windows let in plenty of natural light.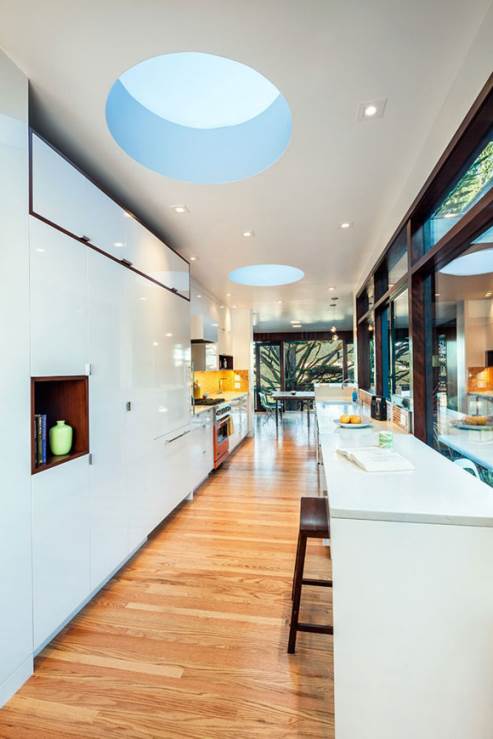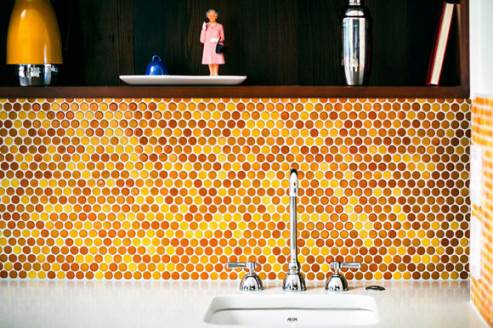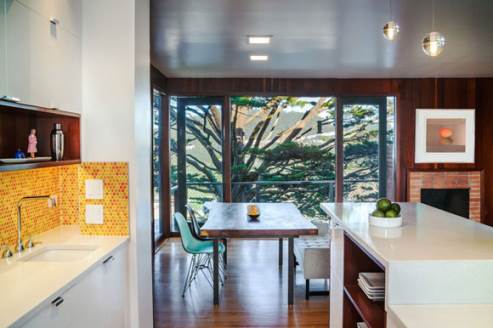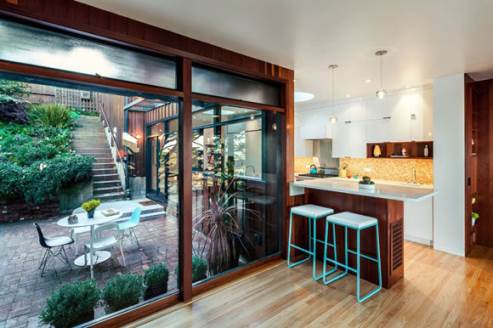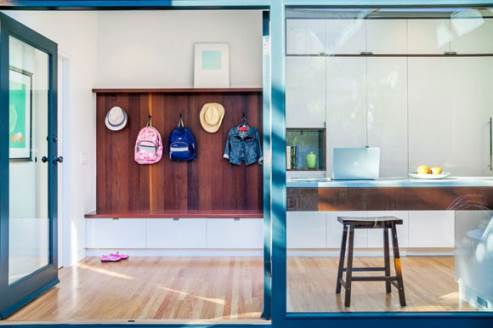 Via homedsgn.