If you like a modern white kitchen, you should take a look at this design of SL Project. It can be found in a beautiful apartment in Moscow, Russia.
Unfortunately I can't tell you a lot about this kitchen because the entire website is written in Russian (a language that's a bit above my head). Nevertheless, we can learn a lot by looking at the photos below.
One thing we notice immediately is the 'wooden block' in the middle of the kitchen. This seems to be a pantry. If this is the case, it would be conveniently located in the heart of the room.
The white handleless cabinets give this kitchen a modern look. To add a bit of color variation, the kitchen island/table has a grey color scheme. My guess is that this table is made of concrete. The beautiful pendant lamps above the table are the finishing touch.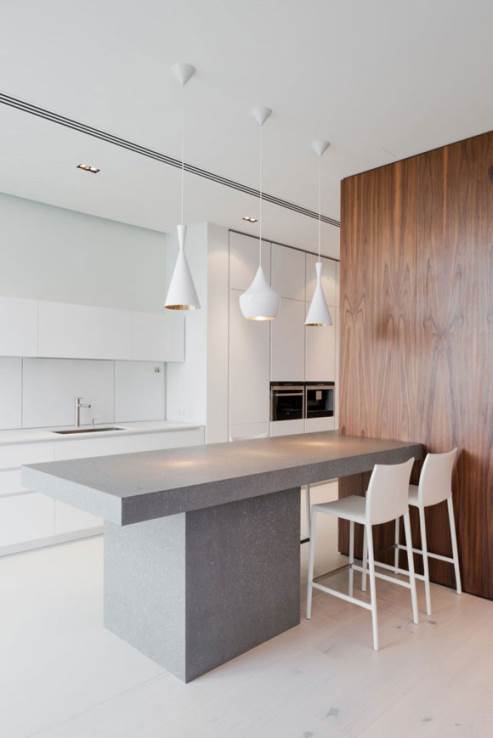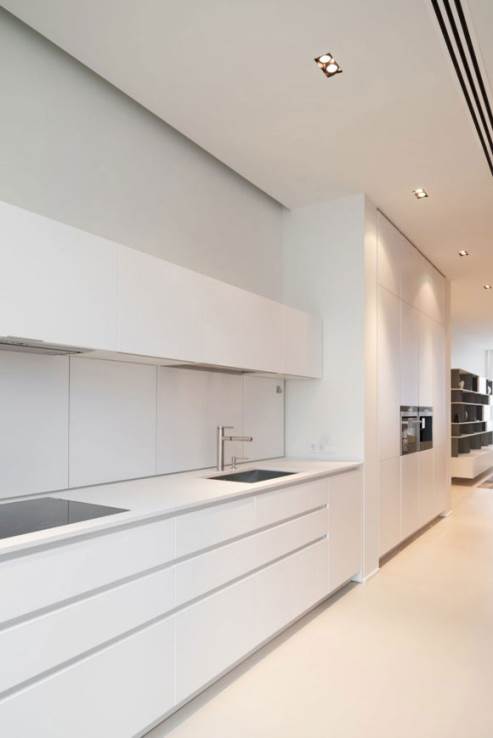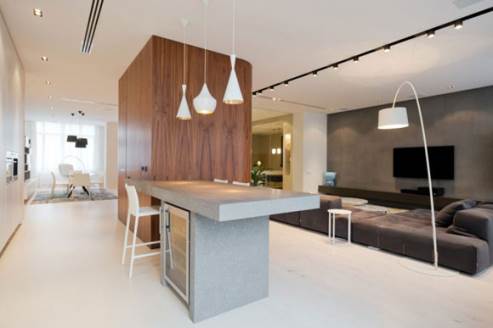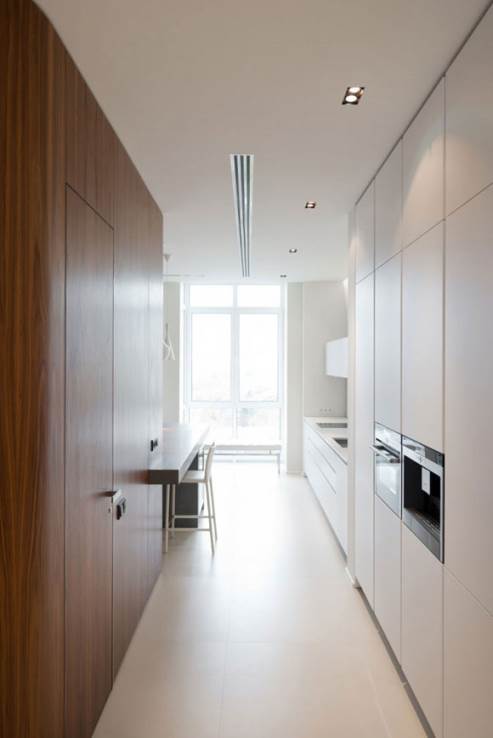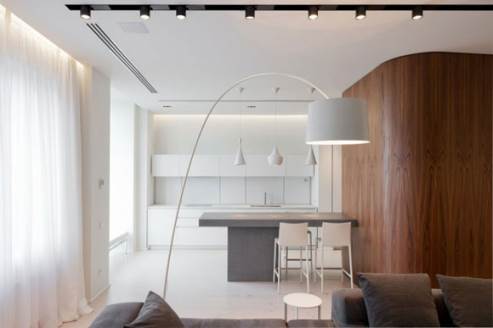 More information on the site of SL Project.