White is a color we see in almost every home. It's a 'clean' tint that reflects light and enhances the feeling of space. That's why it's the favorite color of a lot of designers. Italian designer Carola Vannini went a step further and designed an all-white kitchen.
Well, it's not really completely white. The dark wooden ceiling provides some much needed contrast. The rest of the kitchen – the island, chairs, cabinets, drawers, even the oaken floors – all have the same color scheme.
Carola Vannini is also a fan of indirect light. We can see a warm glow behind the stone backsplash. The concrete white kitchen island has a recessed LED light underneath it, that makes it look like it floats.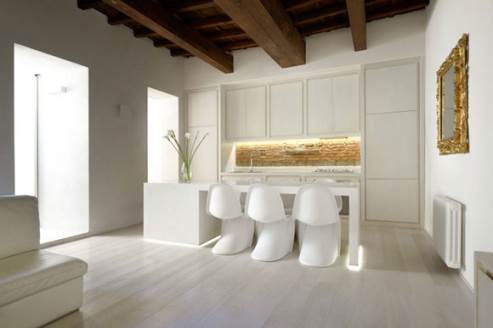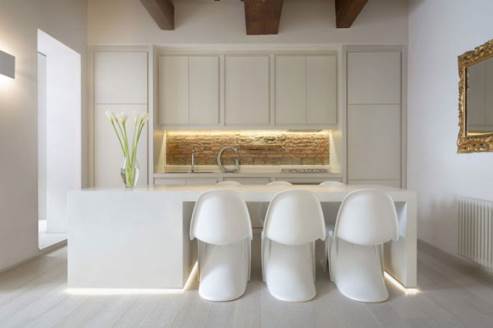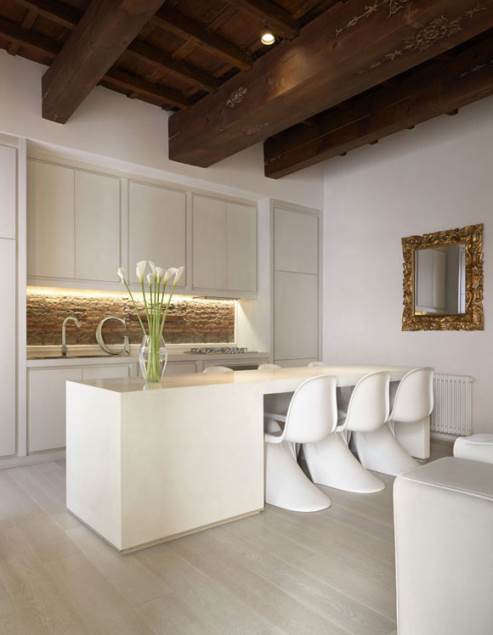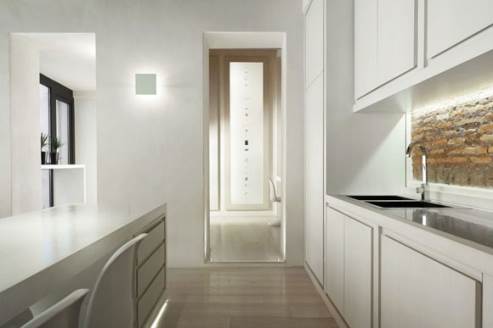 More information about this project can be found on the website of Carola Vannini Architecture.