The owners of this beautiful home in Perth, Australia wanted an interior with clean lines and a neutral colour palette. That's why design studio Cambuild opted for a modern two-tone kitchen.
The kitchen has a contemporary yet warm and inviting design thanks to the use of wood cabinetry. The glossy white kitchen island reflects the light from the big windows, making the kitchen feel a lot bigger. The stainless steel appliances and drawer handles enhance this effect.
Do you like this two-tone kitchen from Cambuild? Post a comment and share your opinion!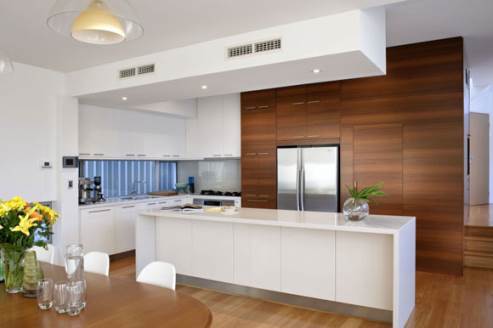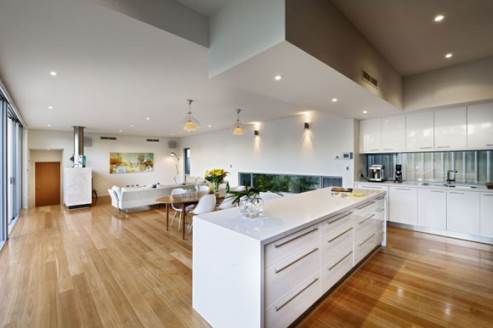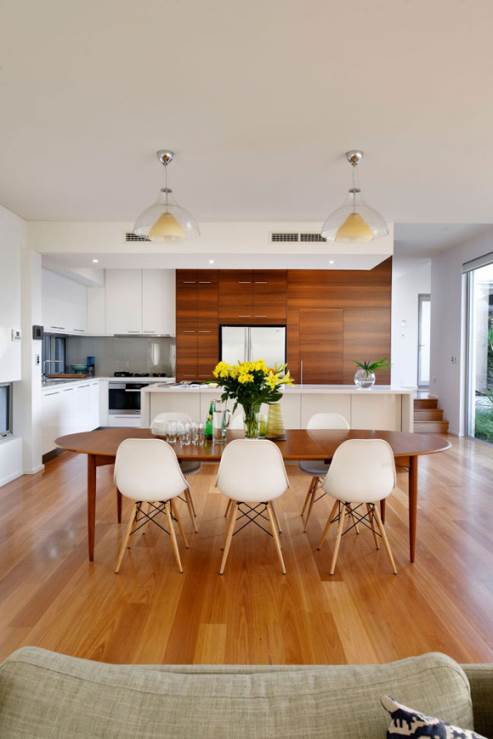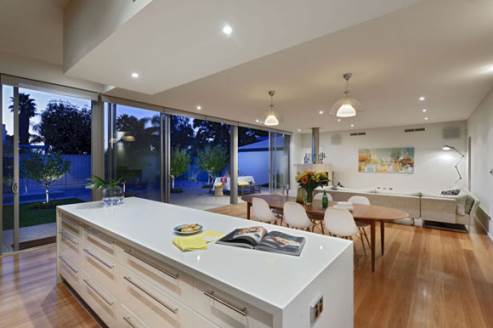 More information about this project can be found on the website of Cambuild: www.cambuild.com.au.