Over the last couple of months we've seen some exceptional kitchens. But there's always a kitchen that's a bit more special than the rest. In this case it's a design by BBVH Architects in Rotterdam, the Netherlands.
You might not notice it, but this kitchen can be found in a barge (well, the large portholes might have given you a hint). The barge is actually a 40 meter long Belgian Spitz Barge which had just retired from its long life of hauling freight over the European rivers.
The central eye-catcher of the ship is the cooking island. On this island we find plenty of fresh vegetables and herbs from the patio, just outside the kitchen.
On the other side of the kitchen we find a big white sink and a beautiful pull down kitchen faucet. The portholes above the countertop remind you that you're actually on a boat.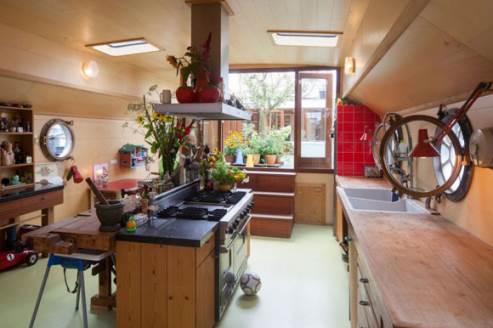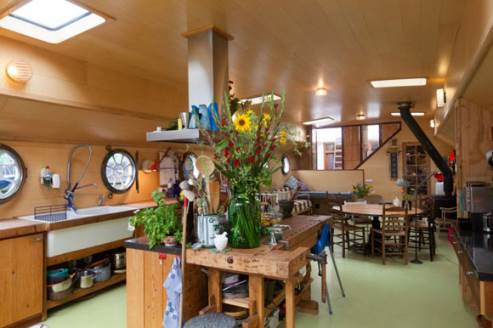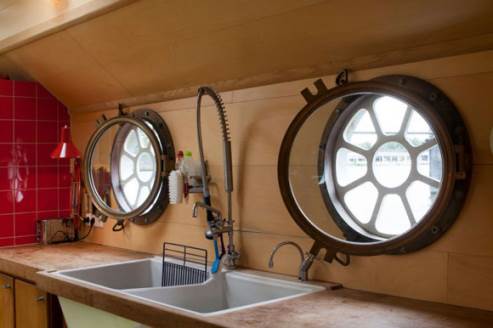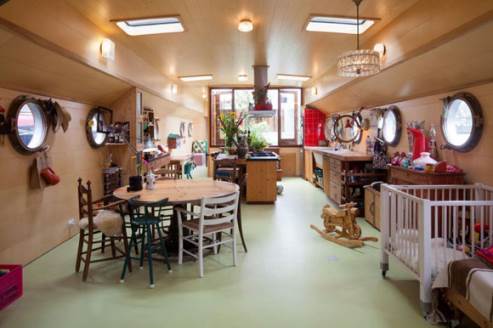 What do you think of this unusual barge kitchen? Do you like it or not? Please post a comment and share your opinion.