This kitchen can be found in a residential project in Perth, Australia. The interior of this home was designed by Residential Attitudes.
One thing we notice immediately is the lowered ceiling above the kitchen. The corner of the kitchen island follows the same curvature. Design-wise we see a lot of glossy white surfaces that reflect the indirect light and light from the ceiling spots.
Don't forget to take a look at the beautiful pendant lamp that hangs above the dining table (last photo). Looks great, doesn't it?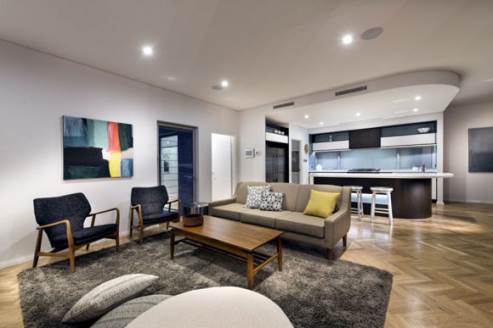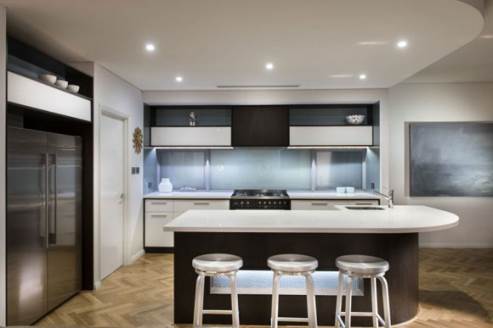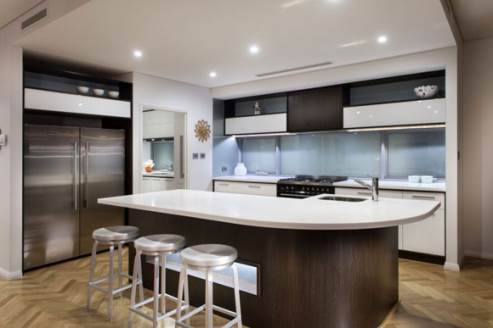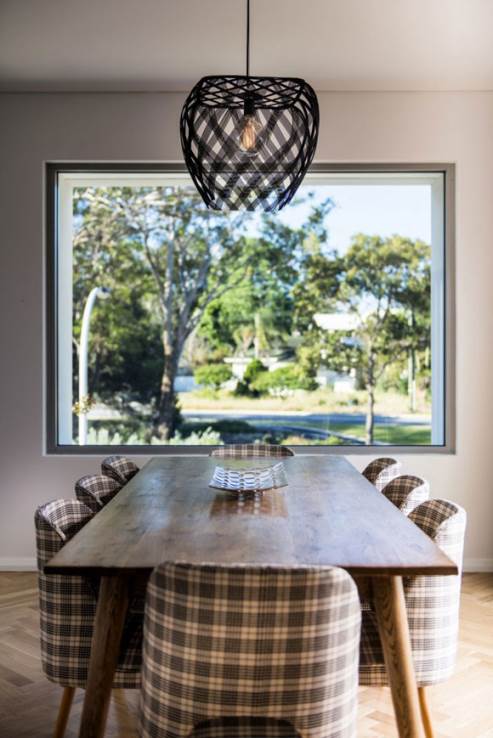 More information on the website of Residential Attitudes.