You might remember AR Design Studio from one of our previous articles. Today we take a look at another beautiful creation from this design agency. They designed this open kitchen for a young couple from Winchester, England.
This kitchen and living room is actually an extension of the existing house. The open design, light color scheme and big windows create a sense of space. The wooden table provides some much needed contrast.
The kitchen itself consist of a big kitchen island with black cabinets and a white glossy countertop. The cooker hood is neatly concealed in the ceiling. Small LED spots provide plenty of light for this workstation.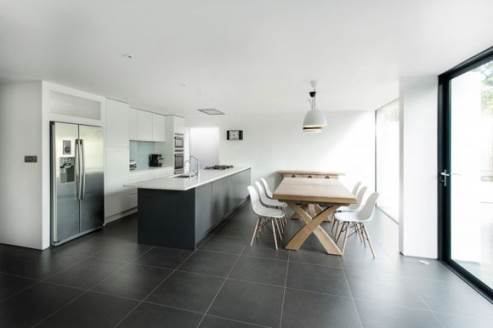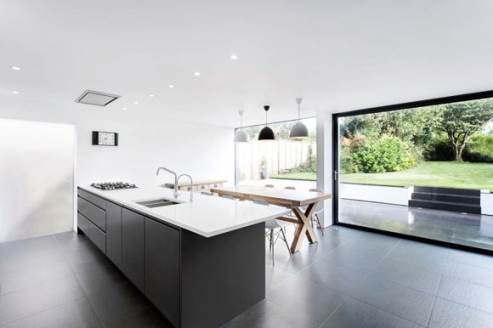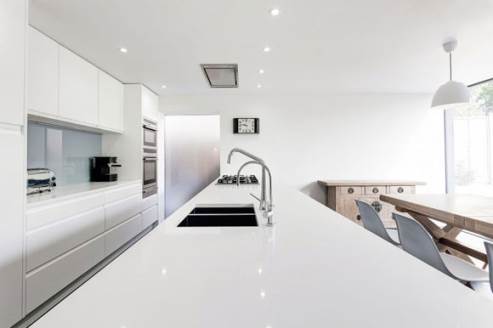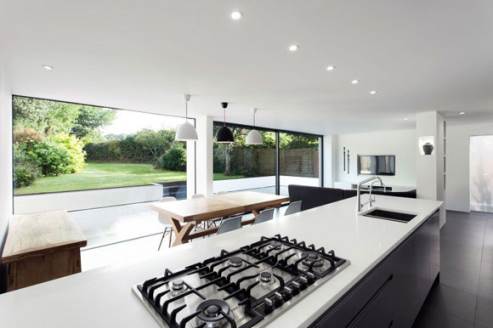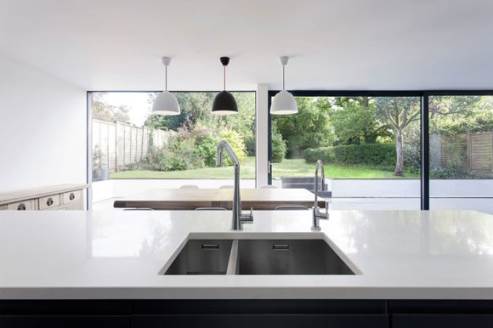 Visit the site of AR Design Studio for more beautiful interiors.