Wooden kitchen – beauty made of gorgeous wood
This beautiful home is located on a wooded lot on the San Francisco Peninsula. The architecture agency Kaplan Architects was asked to remodel the home and update the interior.
The new wooden kitchen was designed to be opened to the main living areas so that the activity of cooking could be integrated into the social activity. That's why we find a beautiful white sofa next to the kitchen – which is perfect for guests.
What I really like about this kitchen is the combination of materials. The cabinets are made of gorgeous wood and the stainless steel appliances add a bit of contrast. And the pull down faucet matches perfectly.
But probably my favorite element in this room are the big windows. It must be great to be able to cook with such an amazing view. During the summer, the outside terrace can even be used for small parties and get-togethers.
Don't forget to visit the website of Kaplan Architects for more interior inspiration!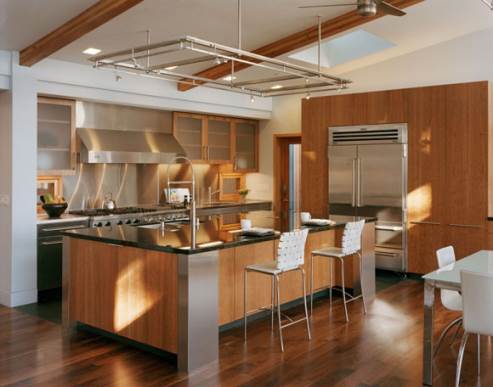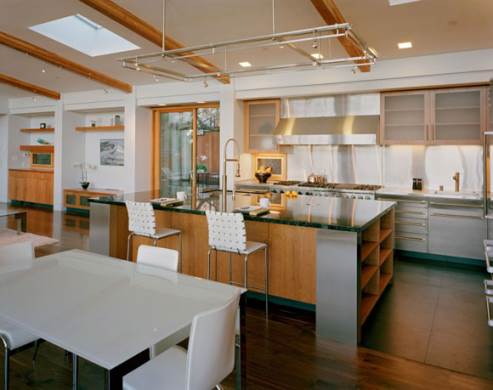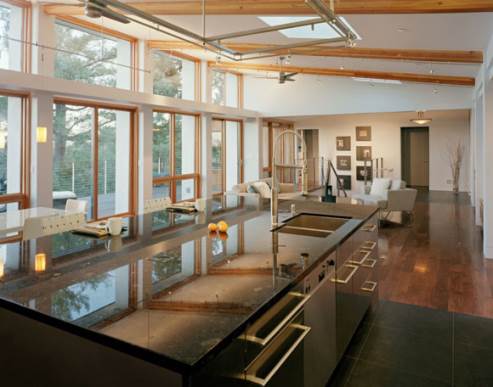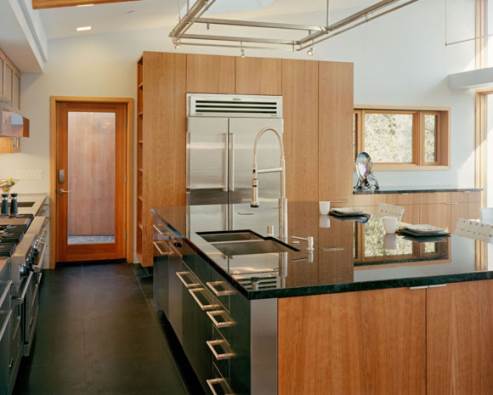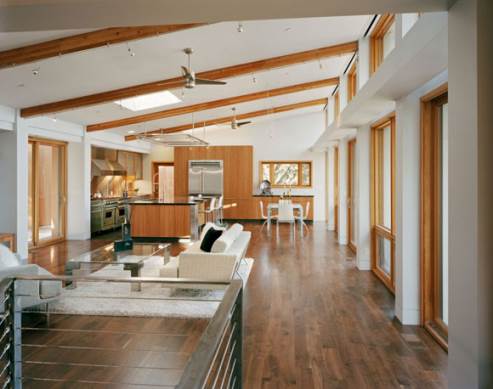 Kaplan Architects, established in 1985, is a San Francisco based architectural firm engaged in projects throughout the Bay Area and beyond.  Edward Kaplan AIA, NCARB is an award winning, licensed architect and has been responsible for many residential, commercial, retail, and public projects. For two consecutive years the firm has been awarded a national award by the American Society of Interior Designers (ASID).
Kaplan Architects has developed a reputation among its clients, other architects, and builders as a firm having unsurpassed quality and unequaled integrity.  It is our goal to always meet and enhance our reputation.  The goal of Kaplan Architects is to leave every client completely satisfied with the services it has to offer.  Mr. Kaplan believes that the interaction between Client and Architect can produce buildings that withstand the changes of fashion and time.  The best projects emerge from the cues of the site, sun, and climate.  A complete design considers both the interior and exterior of the building as a totally integrated effort.