Luxury kitchen by The Quinlan Group
The Parker Residence is a substantial waterfront apartment in Sydney. The luxurious interior was designed by The Quinlan Group. One of the eye-catchers is the huge kitchen, with consists of three separate work areas. One kitchen island is used as a cooking area, the other one houses the sink and the last island can be used as a dining area. There's also a cabinet wall with ovens and microwaves.
One side of the kitchen can be closed of with wooden screens. This adds a bit of extra privacy for the people in the dining room. These screens can be (un)folded in the blink of an eye.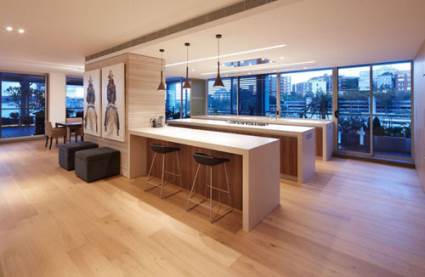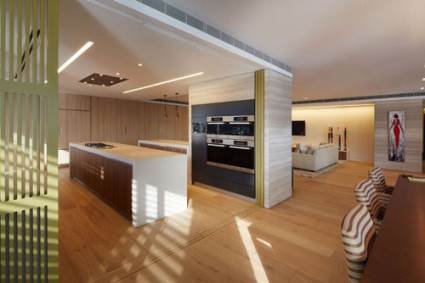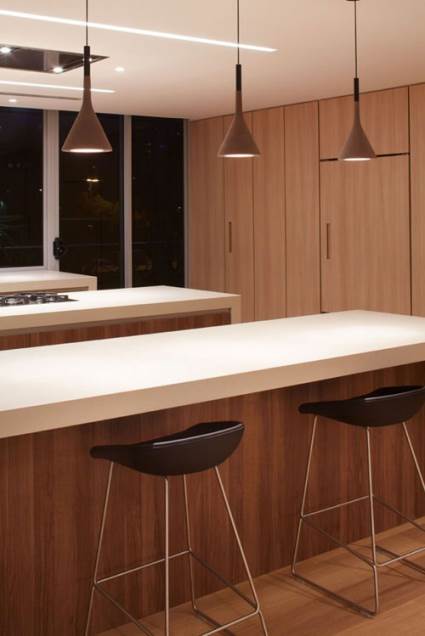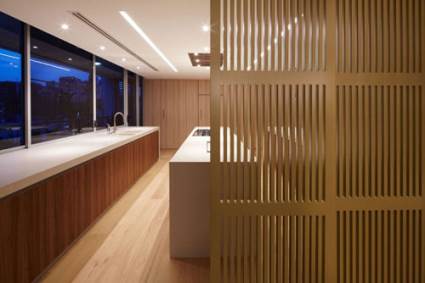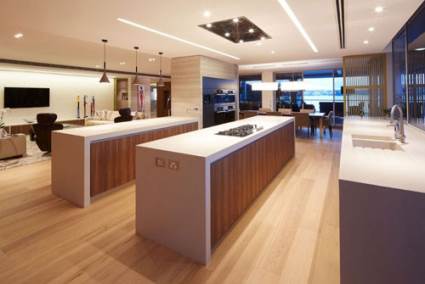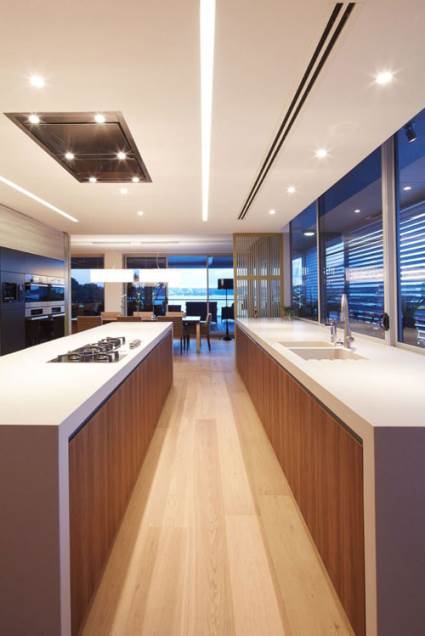 The Quinlan Group is committed to the continued growth and evolution of its specific architectural culture and to the culture of architecture in general.
We are committed to establishing The Quinlan Group as a multidisciplinary collaborative design practice that delivers exceptional architectural product with a focus on client satisfaction.
We aim to establish The Quinlan Group as part of a larger design triptic – architecture, interiors and furniture – and to become a nationally recognised architectural force.
We are committed to increasing market awareness of the brand and the individuals within our organisation through online marketing, publishing and promotion.
Don't forget to take a look at other projects of The Quinlan Group on their website.