i29 is an architecture and interior design agency from Duivendrecht, The Netherlands. They have won several awards for their creations, including this incredible kitchen for a Paris apartment.
The kitchen consists of two parts. The first part is a black kitchen island with unbelievably thin frames – so thin that they almost seem to disappear in space. The top surface is only a couple of millimeters thin.
Kitchen islands are becoming a staple in kitchen remodels across the country, and a terrific way to save on your next kitchen update is by creating an island using something you'd typically never think of: cabinetry.
Behind this kitchen island we find plenty of storage space that is hidden behind white MDF panels. The existing profiled wall is copied on the front panels in order to integrate the solid volume with the monumental space. It's gorgeous, don't you think?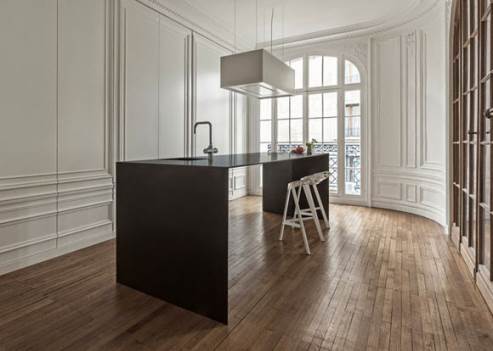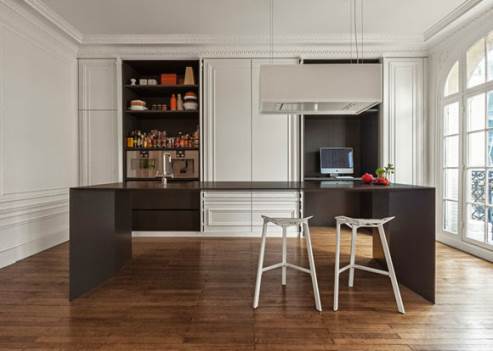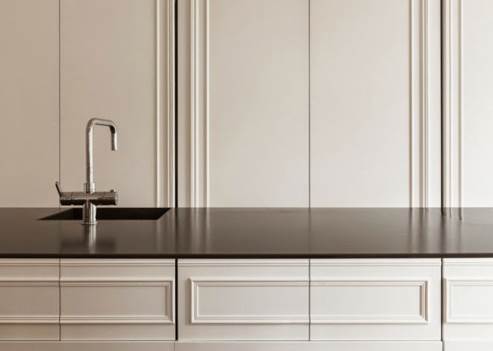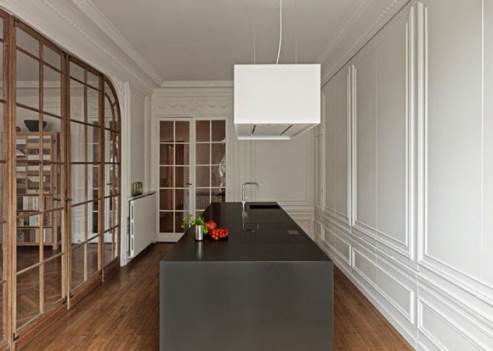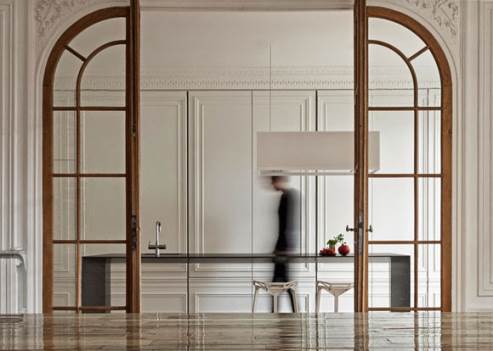 More information about i29 and their projects can be found on their website.
Finding a kitchen island that you love and can use efficiently is a challenge. From the free-standing kitchen islands with wheels to the built-in types featuring multi-functionality, you have a variety of amazing kitchen island designs to choose from. So, where to begin? You can start by comparison shopping for your kitchen remodel. Kitchens can be designed a head of time to be incorporated into the space. Or, they can be added "after the fact." Space, electrical access, and sometimes plumbing, are the main considerations.