If you're a fan of industrial interiors, you're going to love this kitchen. It has a raw concrete look with bare ceilings and a minimal amount of decorations. It's a renovation project by Airhouse Design Office that was completed in 2014.
Concrete kitchen countertops
Using concrete for your kitchen countertop allows you to design with different shapes, to create long seamless runs, to vary thickness, and to use a multitude of colors. Customization can be as extreme as needed to meet your preferences. However, you can also have less customization and get a cost-effective, one-of-a-kind look. Concrete counters arequite heavy, so you will need to make sure the base, whether it's cabinetry or an island, is strong enough to support the weight. While beautiful in its natural state, concrete can also be colored or stained in a variety of colors.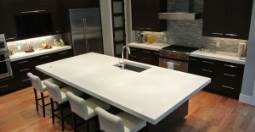 Concrete counters are amazingly versatile. New York artist Angela A'Court used concrete counters in her kitchen remodel, drawn by the fact they're "not too perfect".
To further customize the look, many kitchen designers will add recycled or remnant materials like glass, sea glass, shells or fossils to still-wet concrete for a unique and custom look.
With concrete countertops, when you combine a timeless design with the inherent durability of concrete, your countertops will serve you well for decades-both functionally and aesthetically-and thus are unlikely to need replacement. This not only conserves materials and eliminates waste, it saves you the expense and hassle of ripping out worn, outdated countertops. Concrete only needs to be properly sealed at the beginning and waxed about every 30 days to avoid staining.
Cost of Manufacturing Concrete Countertops
The price of the concrete countertop is composed of the countertop design/construction, shipping (if required), and installation.
Standard Cost is around $65-$135 per square foot
Installation Cost is around $40-$50/hr
Shipping Cost – Varies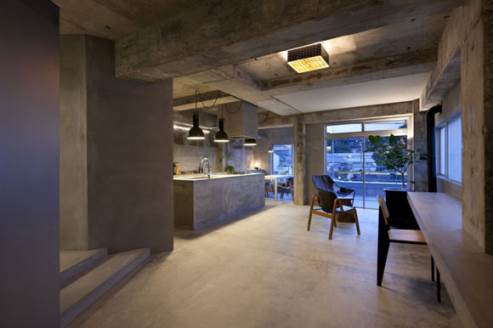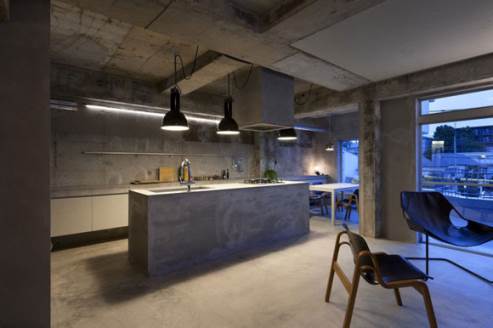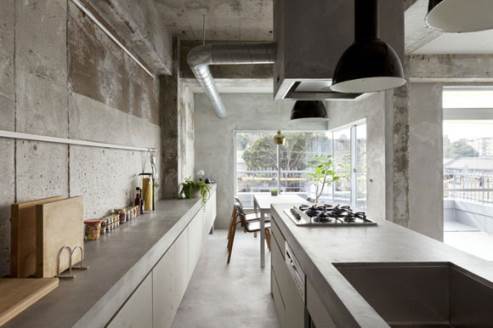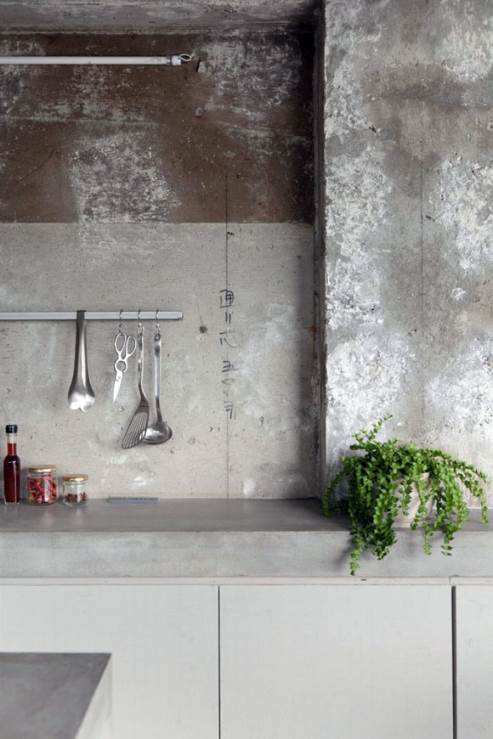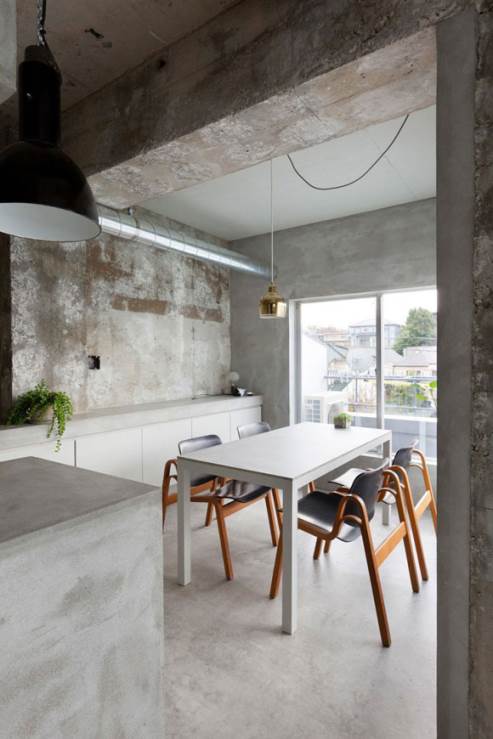 What do you think of this concrete kitchen? Love it or hate it? I think it has a certain charm. But I would change the hue of the lighting to a warmer tone to make everything more cosy.
Check our article where we compare granite and concrete countertops.