I love smoothies! Let's find smoothie machine.
I love smoothies! After discovering these delicious drinks (8 or 9 years ago during a holiday in Spain), I've been wanting to get my own blender. Last week I finally decided to take the plunge and buy my very own smoothie-maker.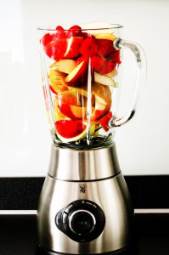 After some online browsing for information, I decided to visit my local electronics store. There were several blenders from various brands such as Blendtec, Philips, Magimix and Novis. Prices ranged between 40 euro (50 dollar) and 600 euro (800 dollar).
The top-of-the-line Blendtec Total Blender was a bit expensive so I asked the salesman for a blender that my budget could handle. That's when he advised the Philips HR2096 blender.
Philips HR2096 Specifications
Power: 800 watt
Icecrusher: yes
Pulse: yes
Timer: no
cup: 2 liters/glass
Why I like this blender
The blender is easy to clean thanks to the removable blade. Because the bowl is made of glass, you can just pop in in the dishwasher and it will look like new in no time.
After testing this Philips blender I can conclude that it does what it's supposed to do. Chopping herbs, crunching ice and mixing soup are what it's good at. Thanks to the powerful motor it will pull through anything. Bring on the frozen margarita's!
Another reason why I chose the Philips HR2096 over the other is the look of the machine. It has a modern and stylish look that will fit in any kitchen. The metalic/black color scheme won't look outdated in ten years time.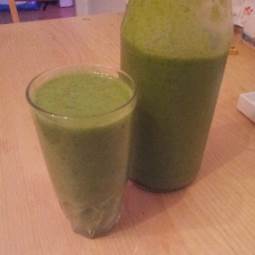 Why I dislike this blender
As most blenders this thing is pretty noisy.
The first five or six times I used this blender, there was an unpleasant motor smell. Thankfully this smell was gone after using the machine for a while.
Conclusion
There are several 'better' blenders on the market, but taking the price of the Philips HR2096 blender into consideration, it's one of the best blenders out there. The machine feels very solid and thanks to the powerful 800 watt motor it does what it's supposed to do with no problem. It's easy to clean and dishwasher safe. What's perhaps equally as important is the look of this blender; the sleek aluminium/black color scheme will fit in ever kitchen. There aren't a lot of negative things to say about the Philips HR2096 and that's a good thing!