Overview
An overabundance of essential commercial kitchen supply store items is just what you will need for the successful setting up and management of your business. There are varied small ware and other larger pieces to prepare wonderful dishes on your menu.
What Kitchen Supply Stores Stock
Cooking is chemistry, and every time you set foot in your kitchen, you walk into a laboratory. If you operate a 5-star restaurant, a diner, dining hall or a high-volume cafeteria, a kitchen supply store will have an assortment to help you prepare and serve to perfection all of your breakfast, lunch, and dinner feasts. These stores are available online and provide everything from toothpicks to exhaust vent hood filters for good air circulation and the prevention of fires. Check your phone book as well.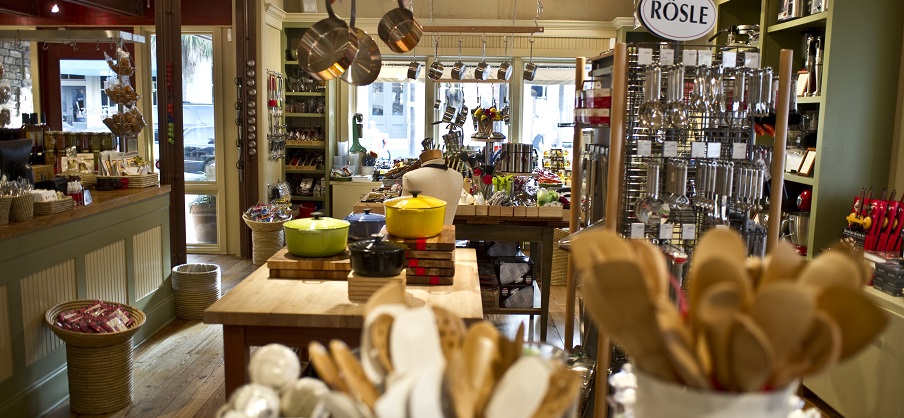 To get your order up quickly, tools are available such as colanders, wood, or plastic cutting boards, mixing bowls, and so on. Front-end essentials are readily obtainable for example, utility pails, coffee pots, and serving baskets and trays. For dining in or taking out, a great kitchen supply store will have you up and running and provide you with more stuff as you move along in your business.
An all-inclusive kitchen supply store will offer the necessary safety items: cut-resistant gloves, first aid supplies for treating small injuries and cuts in your place of work. Don't forget that kitchen hand tools, cutlery, and wastebaskets are part of an efficient kitchen.
These stores offer you the opportunity to select from supplies to allow your staff to serve thoroughly cooked meals, prevent injuries during work hours, and to make daily tasks more cost-effective and time saving. Cooks can therefore spend more time concentrating on whipping up delicious food and less time on extraneous things that are the responsibility of management.
Catering Supplies, Dinnerware and More
For all the aficionados who are capable of turning out breathtaking catering events, or you are an ambitious professional chef, know that you can acquire a plethora of supplies at such stores. Food techies for cuisine innovations can easily grind their way to the top with fine instruments used in their craft.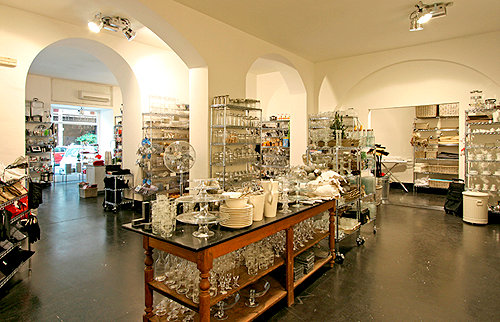 Since you love what you do and do what you love, as a caterer there are affordable and beautiful chafers, chafing dishes, and serving utensils offered for your specific business.
If someone's strong point is baking, these stores will provide baking supplies such as baking and pie pans, sheet pans, cookie sheets and more.
Tabletop elements of table linens and napkins, the best in dinnerware sets, fine china, tableware, china dinnerware, plates, flatware, cups, glassware, bowls, trays and stands, platters, pitchers, coffee, and tea and more are available for your selection. Porcelain, earthenware, and stoneware are all obtainable at such stores and some home users purchase these as well.
When you browse for such stores online, you will find restaurant and home use kitchen supplies to inspire you to cook great things. You will find Chinese, Japanese and other Asian style tableware, pizza trays for your pizza hut, fajita platters, and taco baskets for your Mexican café.
Those magnificent electric appliances:
Deep Fryers
Stand Mixers
Espresso Makers
Slow Cookers
Additionally, select from non-stick cookware, stainless steel, or glass—you will be simmering with ideas in no time.
Salt and Pepper, Sugar and Cream
Salt and pepper, sugar and cream—all the finishing touches to your table makes a big difference for turning out the detailed, precise and beautiful look you want. Select the elegant, the casual, and whimsical designs to enhance your presentation even more.
Specialty Serveware
To create the right mood and set the tone of your table take advantage of specialty serveware. Imaginative and artistic creations will season your table with a unique spicy pizzazz not found anywhere else.
Kitchen supply stores provide collections of casual butter dishes that add a touch of class and function. Glazed stoneware dessert and appetizer plates in earthy colors will give that informal warmth to your event. Bone white and shiny silver-looking surfaces will add ambience to any formal dining experience.
You can consult with the experts at such stores for condiment trays to hold snacks and crackers, or ordinary hand-blown glassware for fashioning a light and casual mood at the dining table.
Salad and Soup Bowls
In the commercial or home kitchen, your foods will always look delectable when served in beautiful bowls with snacks in side dishes. If you need salad or soup bowls for serving dinner, or just a small number of small bowls for serving nuts or pretzels, a kitchen supply store will be able to help you with your selection. Opt for wood, porcelain, glass, or silver to harmonize with your table setting. Stylish serving platters and delightful dessert and appetizer plates will pull together the total finished appearance of your table.
Formal Settings
For an elegant and refined table with compelling detail, such stores will be happy to show you the correct serving pieces for each mouthwatering dish. Fashionable silver serving pieces and faux-jeweled sets will attract attention and steal the show. Flatware place settings will match up to be a unified invitation to sit down and enjoy dinner at this well blended table.
The Pricing Factor
However, there's also something else you need to take care of, which is the pricing the factor. It seems that different stores tend to price their equipments differently. So, what this means is that you may be able to find some particular equipments and appliances cheaper at some particular stores, while they may be priced comparatively expensively elsewhere.
Similarly, there may be some particular stores who'd offer some of the most commonly used things at a considerably reasonable rate than others. This is due to the fact that some stores may be aiming to specialize in offering the most commonly required equipments and appliances at the best rate. Usually, such stores may not offer very competitive prices on the not-so-commonly used things, and hence obviously may not be the ideal option for such items.
Image sources:
http://www.blogto.com/upload/2014/12/20141228-best-kitchen-supply-stores-toronto.jpg
http://kitchencove.net/wp-content/uploads/2013/09/funds-kitchen-supply-store.jpg
http://gtfoodandtravel.com/toureatspro/wp-content/uploads/2014/09/37700_111483748903771_3175391_n.jpg
https://www.charlestoncooks.com/images/cooks/home/ccch6.jpg