There are many different types of kitchen designs out there, but probably not many as unique as an open kitchen design. While it hardly seems to be having any major drawbacks, it does help serve some different purposes perfectly.
It's considered ideal in particular when it comes to making your home look more spacious or even just have a welcoming floor plan.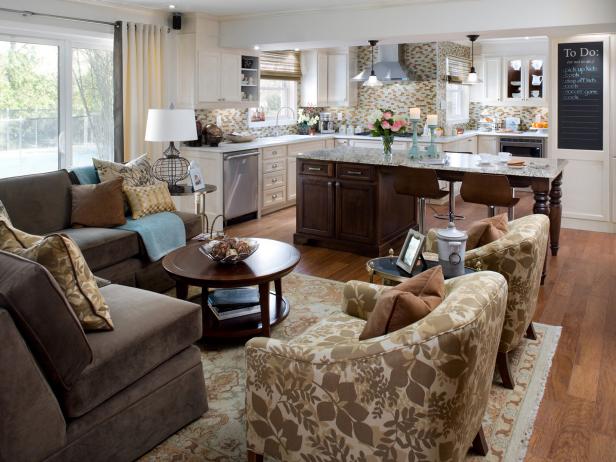 Benefits
A kitchen with an open design really does offer many great benefits. One of the important ones is that it can look very lively and welcoming. Similarly, it even takes the storage, efficiency and functionality up a notch.
Also, if you choose to go with a one-wall kitchen, you would probably have the opportunity to maintain a classic work triangle, meaning that you can have the three most important appliances that you tend to need every now and then close to each other and within easy reach.
Factors to Consider
The first thing you need to figure out is the number of walls you want to have in your kitchen. Usually, it isn't very preferable to take down the load-bearing ones. But if that's not the case with you or even if you're fine with taking down load-bearing walls, you may have the opportunity to have as less as just a single wall in your kitchen.
While one-wall kitchens aren't very uncommon, they may restrict the overall storage a bit. However, you can get around it by simply getting a large kitchen island. Getting one with a sink will even help you have the classic work triangle we just discussed above.
Choosing the right type of lightening, too, would be crucial to ensure the right balance of functionality and style. Usually, you may not have any problems if you focus on the three main types of lightening – main, decorative and task.