Buying cooking sets
So, you're looking to buy cooking sets to get going with doing stuff in your kitchen but unsure about how to start searching for the right one? Well, can't really blame you for being confused. After all, there are tons of cookware brands out there and they seem to be growing with each passing day. Also, the existence of such a huge number of cookware brands has led to the emergence of a wide range of cookware, coming in different designs as well as being made up of different metals. Furthermore, nowadays, you'll find cooking sets made up of not one, but more than one metal, which is usually known as the clad style cookware.

Hence, with so many things to take into consideration, it can get incredibly challenging to find the right type of cooking sets for you. However, we'll be trying to make sure that it becomes a considerably less challenging decision for you, by giving a detailed overview of the different type of cooking sets out there.
However, before we get into that, we need to first take a look at what are the important things to look for while going shopping for cooking sets.
Heat conductivity
Different metals come with a different level of heat conductivity. Some may be able to absorb heat pretty effectively without undergoing any damage, while some others may not be as good at it.
For example, copper tends to be a great heat conductor, and might be able to allow cooking the food more properly. This is because it helps cook the food evenly. On the other hand, stainless steel doesn't seem to be a very good heat conductor, and it may take more time to cook the food. Similarly, sometimes, it may not be able to cook the food as evenly as copper cookware, especially if you're trying to cook some specific type of foods.
Also, another important thing which is based on heat conductivity is adjusting to the temperature change. Copper, being a very good conductor of heat, tends to adjust to the temperature change almost immediately. However, stainless steel may not manage to do the same thing, as it tends to take more time to adjust to the temperature change. So, whenever you turn the heat up or down, the cookware will adjust to it quickly or not-so-quickly, depending on the material your cookware is made up of.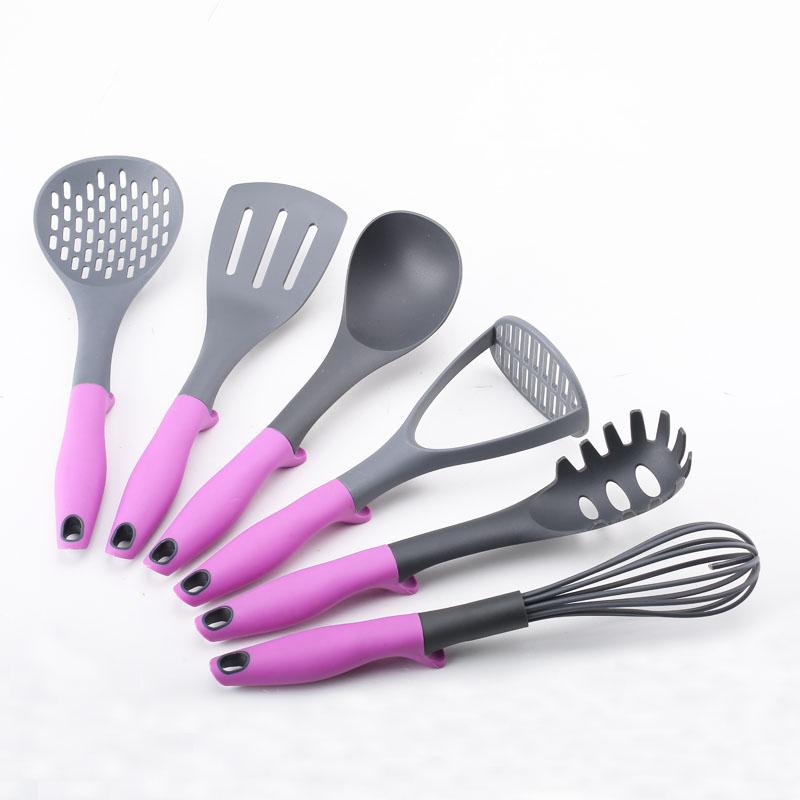 Budget
Your budget obviously tends to be quite an important factor too. After all, you can't go paying way higher than what your budget allows you to. Now though this sounds too basic to even mention here, it also seems to be something a lot of people mistaken at. A lot of times, people may go for very high quality cookware, which are priced expensively. Now these may not even be the type of cookware stuff they need very frequently, but maybe rather something they can even do without buying. What such mistakes lead to is leaving you with considerably less funds for buying the important cookware stuff. In such a case, you'll probably have only two options. You can either compromise on the quality and get very inferior quality cookware, or avoid getting a few important cookware things, which may also be the most needed ones.
Hence, it's quite important to have a fix budget in mind and use it wisely in order to avoid getting into such a worrying situation.
Durability
Just like the heat conductivity, the durability of cookware made up of different metals tends to differ as well. As a general tip, it's probably better to go for stainless steel cookware if you're looking for more durability. This is because stainless steel is considered to be considerably more durable than some other metals, including copper.
Reactivity
Some metals may react with some particular foods. For instance, aluminum is believed to react with tomatoes and other such acidic foods. So, if you're cooking anything which includes tomatoes in an aluminum cookware, the food may absorb some of the metal. Hence, you may even want to consider this factor if you're sure that you'll be cooking a wide range of foods.
Maintenance
Some particular cookware may require more attention on the maintenance front than others. As a general thumb of rule, it's better to go for stainless steel cookware if you aren't interested in caring much on the maintenance front. Similarly, you might want to avoid copper and cast iron cookware as they usually demand more maintenance in order to restore their usual shine.
Now that you're aware of the factors you're supposed to keep in mind while searching for the right type of cookware, let's take a brief look at some of the advantages and disadvantages of cookware made up of different metals.
Advantages of stainless steel cookware:
Durable
Requires little to no maintenance
Doesn't react with any type of food
More affordable than its other counterparts
It's only disadvantage is that it isn't as good as some of its other counterparts as a heat conductor.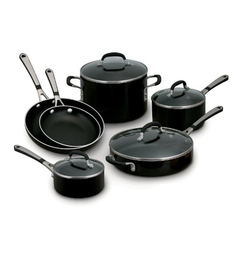 Advantages of cast iron cookware:
Most durable
Inexpensive
Good heat conductor
Disadvantages of cast iron cookware:
Requires too much maintenance
Heavier
May react with some foods
Can fall prey to rusting
Advantages of copper cookware:
Great heat conductor
May turn out to be sufficiently durable
Disadvantages of copper cookware:
Requires quite a bit of maintenance
May go through a lot of denting over a long period of time
Reacts with acidic foods
Advantages of Aluminum cookware:
Good heat conductor
Disadvantages of copper cookware:
A bit expensive
Requires a bit of maintenance regularly
May react with some specific type of foods
A final word
The final decision may well come down to your subjective needs. All this useful information was just to help you take an informed decision. Hence, also think about what exactly would your needs be before deciding on a particular type of cookware.
Image sources:
http://g01.a.alicdn.com/kf/HTB1EtIGLVXXXXasXXXXq6xXFXXX8/-font-b-Nylon-b-font-Kitchen-font-b-Utensils-b-font-font-b-Cooking-b.jpg
https://secure.img1.wfrcdn.com/lf/48/hash/17760/16539574/1/15%2BPiece%2BSoft%2BHandle%2BNonstick%2BCookware%2BSet.jpg
http://i5.walmartimages.com/asr/27bc98b5-63d9-44d7-8b62-ee4db66ab76f_1.6dd05b859ce6c22559207918e9f2b5b2.jpeg?odnHeight=450&odnWidth=450
http://i2.pepperfry.com/media/catalog/product/c/a/236×260/calphalon-aluminium-simply-cookware-set—set-of-6-calphalon-aluminium-simply-cookware-set—set-of–fo9xli.jpg