If you're relying on folded-up towels to grab hot pots and pans in your kitchen, then it's time you thought about getting a new pair of oven mitts. No matter if you deal with cast iron, pizza stones, boiling water, or an oven, there's a potholder or oven mitt made for you. Here are six of the best oven pots and oven mitts of 2020 – and beyond.
Most modern oven mitts use silicone at some stage in their design. The end result is a bulky and thick mitt that's hard to work with. The HOMWE silicone oven mitts manage to thinner and more flexible than you would expect from silicone mitts. These potholders give you all the dexterity you need in the kitchen. They're also surprisingly durable and long-lasting for something so lightweight.
The mitts are super grippy thanks to the lightly patterned surface. The mitts' design allows for plenty of coverage to protect your hands and arms from the heat of pots, pans, and ovens. These oven mitts are sure to surpass your expectations.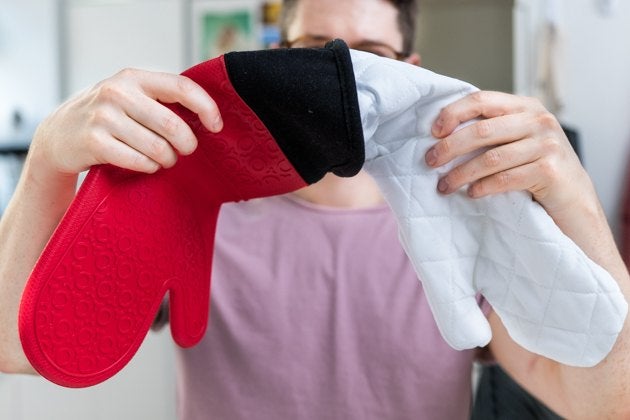 The current trends for pot holders are to use high-tech materials and create products with novel designs. Traditionalists are sure to fall in love with the old-school Ritz Royale pot holder. One look at these potholders, and you'll be reminded of the ones your grandma used in her kitchen to make all sorts of treats.
The fluffy terry cloth in these holders offers better heat protection than the flat fabrics used in other holders. The potholders conform to pot handles when used, meaning you have complete control over even the heaviest and hottest items. Don't doubt the heat-absorption powers of these potholders as the terry cloth safely handles skillets that have been roasting up to 500 degrees in the oven. The Ritz Royale pot holders are also easy to clean. Throw your potholders in the washer and dryer to get them looking good as new. As a bonus, you can use these potholders as a trivet at mealtimes.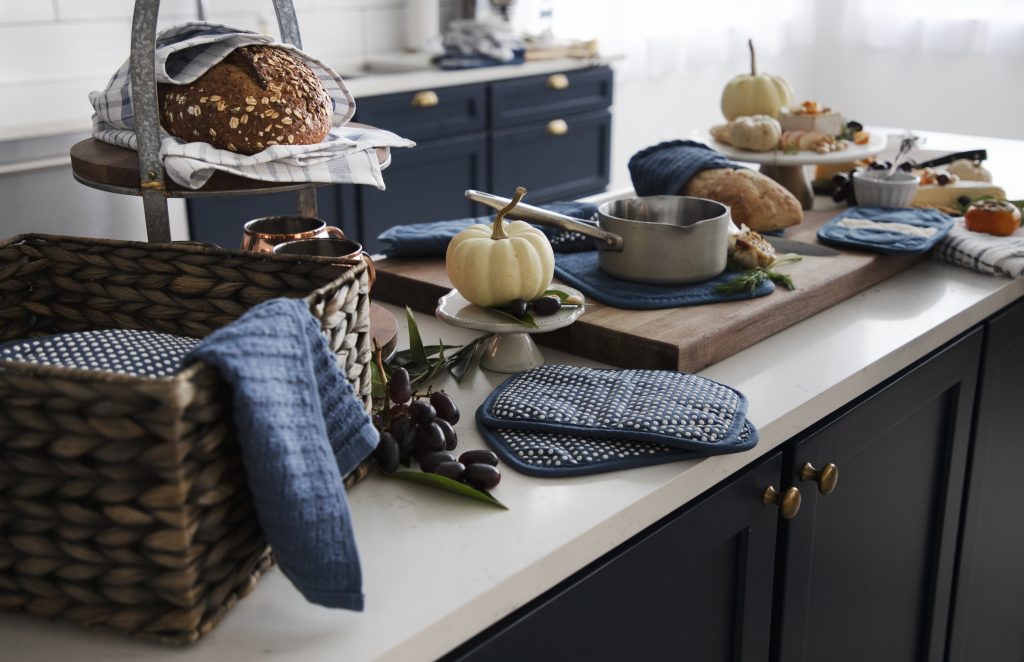 This potholder from OXO is more comfortable than most other silicone potholders. These mitts also feel more agile than the average mitts too. OXO included a silicone ring for easy handling. While you won't be able to put these gloves in the washing machine for cleaning, you can wipe off spills and splatters with no problems.
The OXO Good Grips come in neutral white and black colors and cherry red for a bit of bright color in the kitchen. Much like the Ritz Royale, the OXO Good Grips also doubles as a trivet for the dinner table.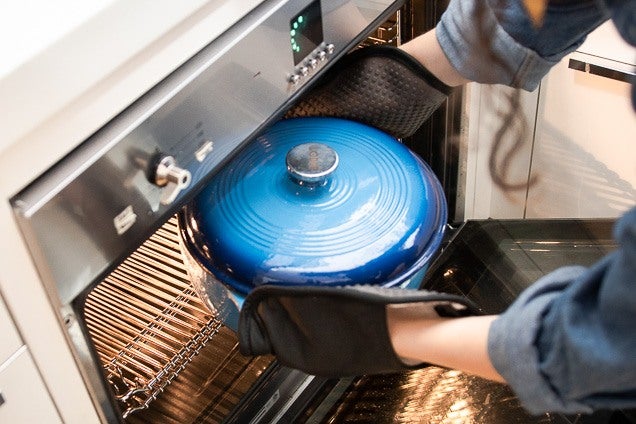 If you can't decide between oven mitts and potholders, then Blitz Royale is back with the Tery Cloth Mitz. These mitts have a design that gives you the best of both worlds, crossing the divide between pot holder and oven mitt. The Mitz is easier to work with than standard oven mitts and offer more coverage than ordinary potholders. The Mitz is also easy to put on and remove without a hassle. These gloves pose no problem for washing machines and tumble dryers with a combination of terry cloth and cotton.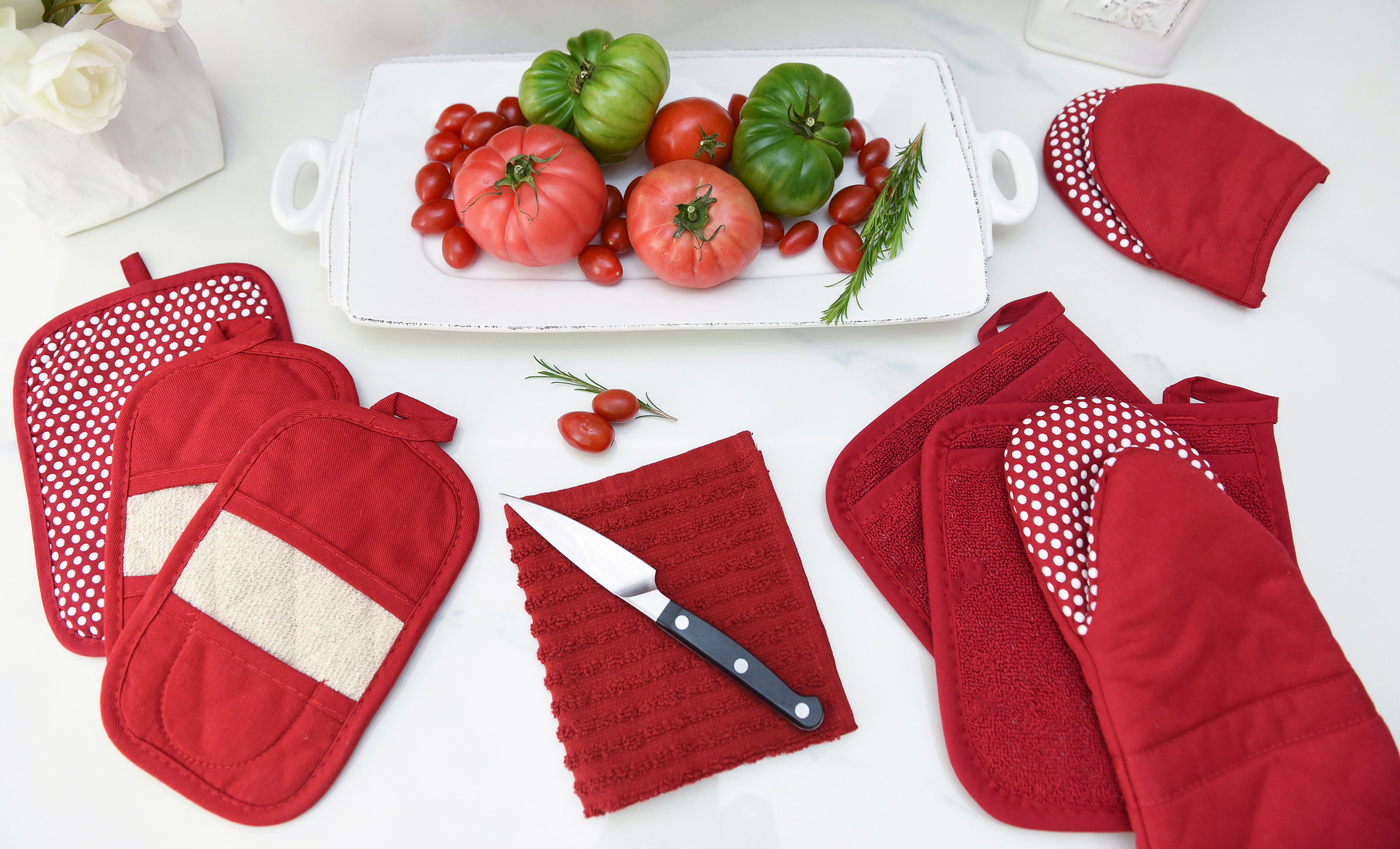 The Big Red House oven mitts fit comfortably on big hands thanks to their spacious interior. The mitts were designed by professional chefs who know what the home cook wants and needs from their oven mitts. While there's a lot of space for big hands, the gloves are also comfortable for small hands. These gloves would be an excellent fit for any household with multiple cooks.
The oven mitts offer a comfortable combination of cotton and silicone, making them easy to work with while still offering excellent heat protection. The terry cloth lining only makes them more heat-resistant and comfortable compared to standard oven gloves.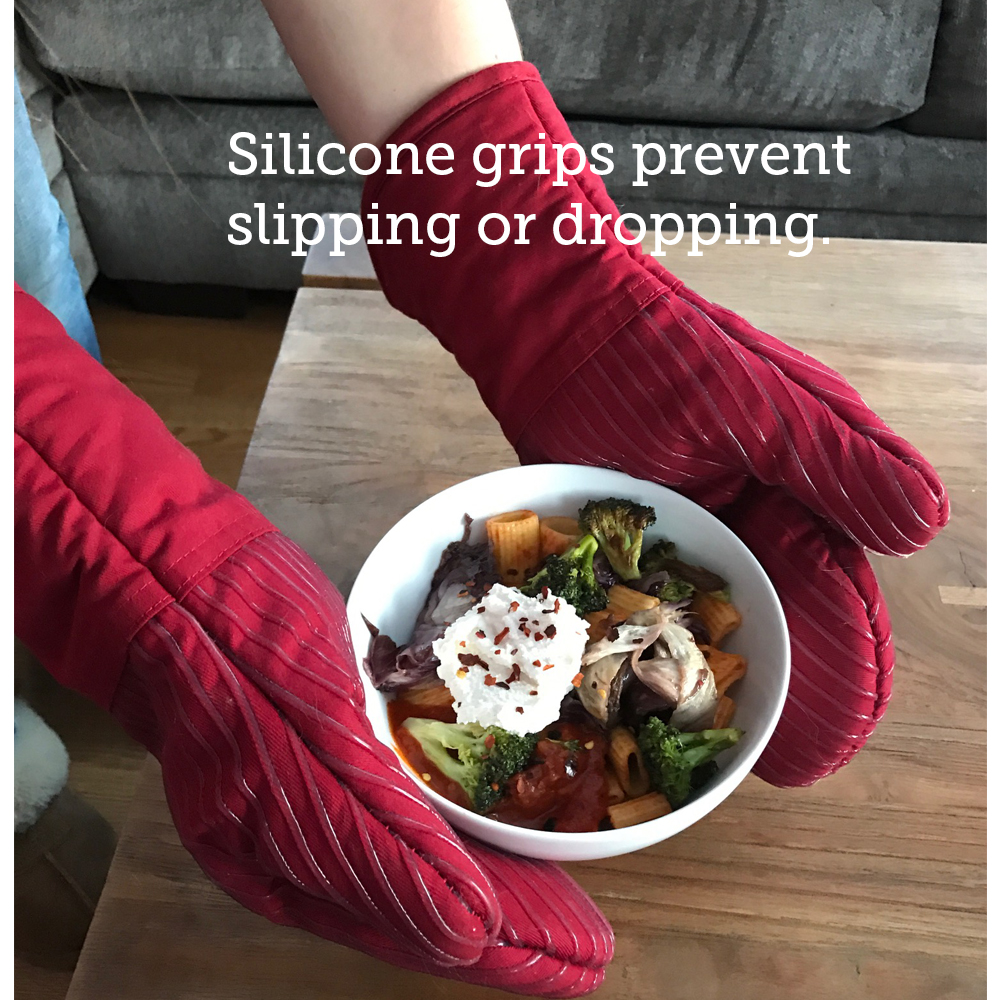 The Grill Armor Gloves offer lightweight but thick protection against heat while letting fingers roam free. The surface has silicone grips to keep your utensils and pots firmly in your hands. You can reach into a hot oven and move things around comfortably with these gloves covering your hands and arms. The cuff on the mitts means your wrists get some protection too.
If you feel traditional oven mitts and pot holders stifle your freedom of movement and your ability to handle and move cookware, then these oven mitts with fingers are what you need. Keep in mind that these mitts aren't waterproof, much like other potholders and oven mitts. You are more likely to be burned if the mitts get wet.
Final Thoughts
There's plenty of choice for the best oven mitts and pot holders of 2020. Any of the mitts and holders on our list would make a great addition to your kitchen.