2020 is over, and it's time to look towards 2021. If spending so much time indoors last year has inspired you to give your kitchen a facelift, then you've come to the right place. We've put together a list of all the top kitchen design trends for 2021, from statement stones to colorful cabinets and beyond. Here are upcoming kitchen trends to keep in mind as you treat yourself to a new kitchen for the new year.
We expect that green cabinetry is going to be in this year. If you're a fan of all things forestry, then we suggest bringing your cabinets into the fold. Green cabinets work particularly well in an old world kitchen with bespoke cabinets.
1. Green Cabinets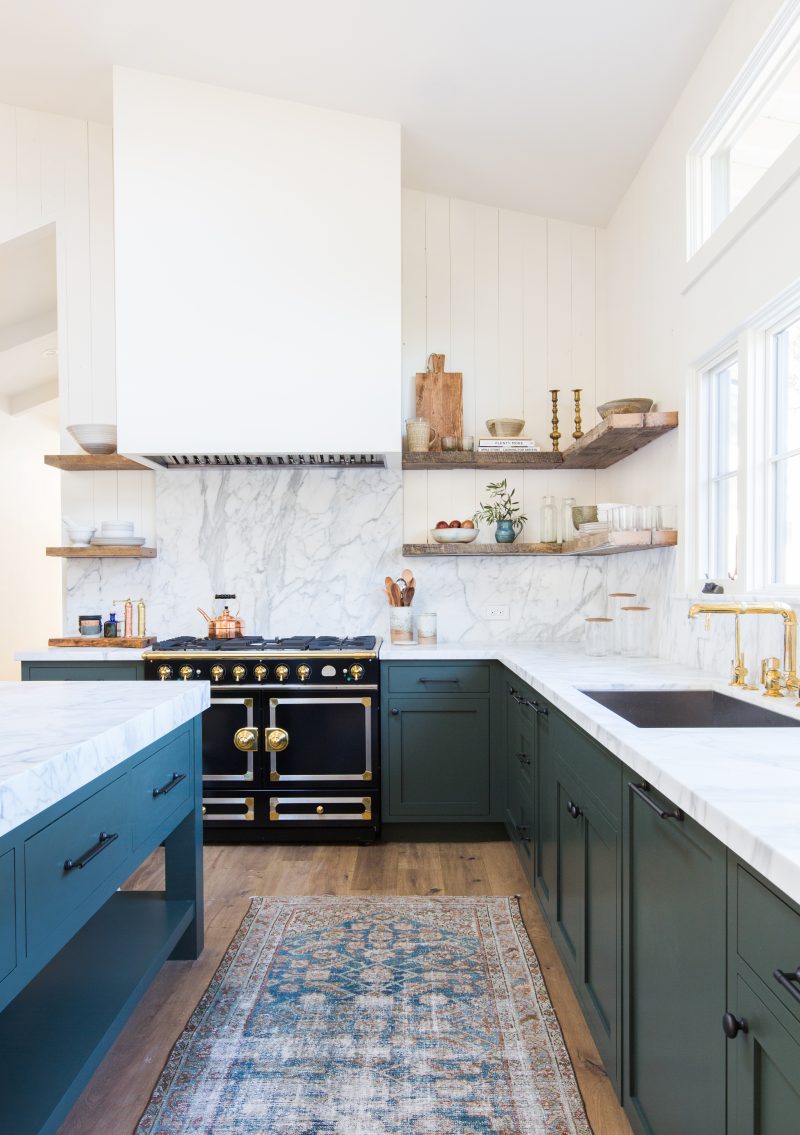 2. Statement Stone
Stone works well in a kitchen environment. Whether it's to create a dramatic look or use unique materials, most modern countertops, islands, and backsplashes are used for making a strong statement with stone. Consider using silver limestone to turn your rental apartment kitchen into something truly unique. Make a statement with the stone in your kitchen and build around it. Let the stone take center stage and see where the rest of the kitchen ends up.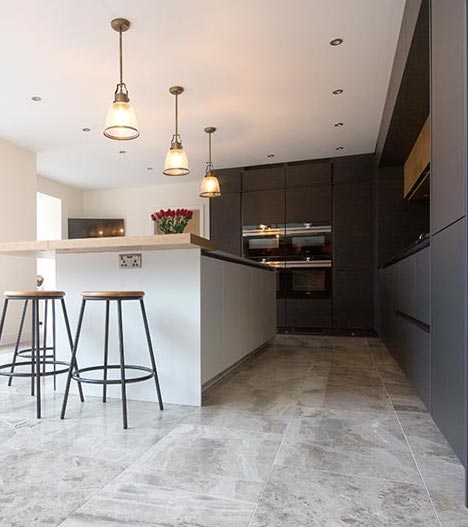 3. Moody Hues
There's a good reason that white kitchens are the classic look – white offers a timeless appearance and can be changed without a problem. However, there's something to be said for the impact generated by a moody palette in a kitchen. You can try the lookout for yourself by using dark lower cabinets, or you can go all-in on the moody hues with dark granite and black subway tile.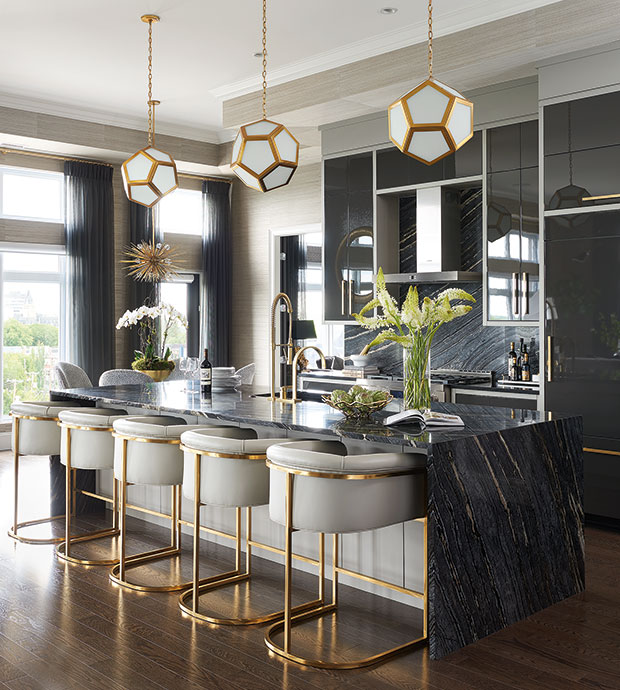 4. Add an Artistic Touch
Open shelving is becoming more popular in kitchens. This has led to more kitchens being layered with artistic touches such as meaningful keepsakes and impactful art to add bold touches to kitchens. An appropriate art piece could add a much-needed touch to any kitchen. Play around with different styles until you find one that works well with your kitchen.
5. Prep Kitchens
They say that two heads are better than one, but what about two kitchens? More people are opening up to the idea of having a second kitchen in their home. A second kitchen is an ideal place to wash ingredients, put away pantry essentials, and keep the messier aspects of cooking away from guests. Second kitchens are trendy across Canada right now. If you have the room, you should consider it.
6. Eye-Catching Vent Hoods
Stainless steel is no longer the default option for kitchens and vent hoods. The humble vent hood is going through something of a renaissance right now. Why not get in on the action and turn your vent hood into the kitchen focal point it was always meant to be? Using a custom hood and metal straps create an excellent look in a kitchen filled with brass, for example. Think about what you can do with your vent hood to take it to the next level.
7. Hybrid Islands
Hybrid islands are something of a holdover from 2020. The trend is still going strong and will carry on into 2021. Kitchen islands become extra useful and functional when you add a table with seating to one end. Turn one half of a kitchen island into a dining table, and kids can sit and do their homework while they wait for you to finish cooking.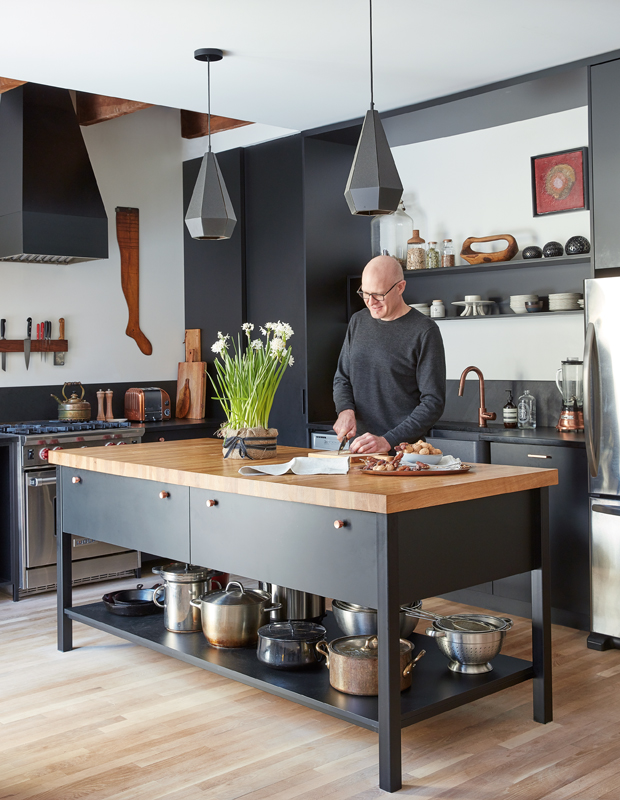 8. Vintage Hutches
Do you keep a collection of china, glassware, and tableware? Don't let them sit behind closed doors gathering dust. It's time to give your stunning silver the attention it deserves by using a hutch. Adding a hutch to your kitchen also adds a degree of character and warmth to the kitchen – not to mention it's a budget-friendly option.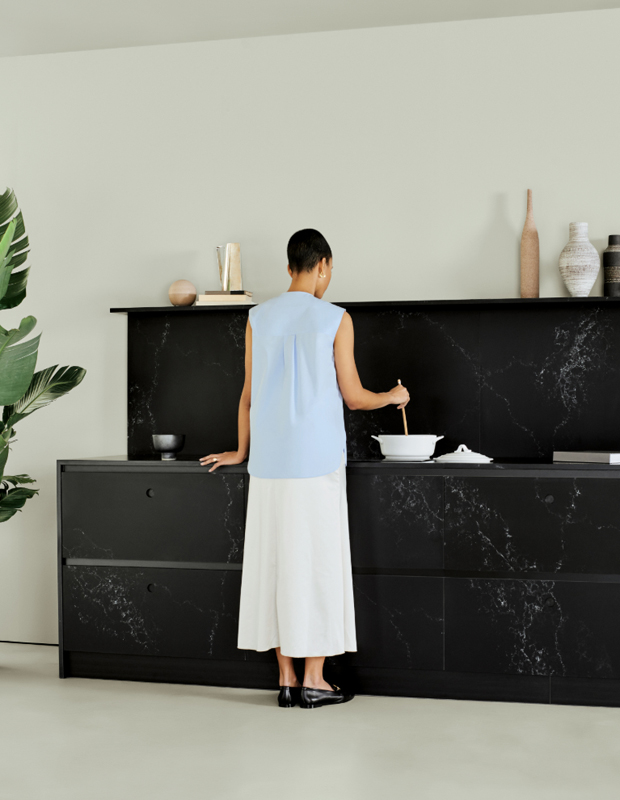 9. Old World Fireplaces
Fireplaces fit neatly into any room in the house, and your kitchen is no exception. There's no better way to complete a cozy kitchen than with a cozy fireplace. Consider adding a splash of color to the fireplace, so it better matches the kitchen around it.
10. Space-Saving Solutions
Living in a small space is no reason you can't have a stunning kitchen. One of the biggest kitchen trends for 2021 will be creating stylish, space-saving kitchens. It's easier than you might think to do. A wall bed, for example, could make your small kitchen suitable for a family of four.
Final Thoughts
Your kitchen will never be the same again with these 2021 kitchen trends. Keep these ideas in mind as you consider what to do with your kitchen this year. Find ways to add style and save space for a kitchen that looks great into 2022 and beyond!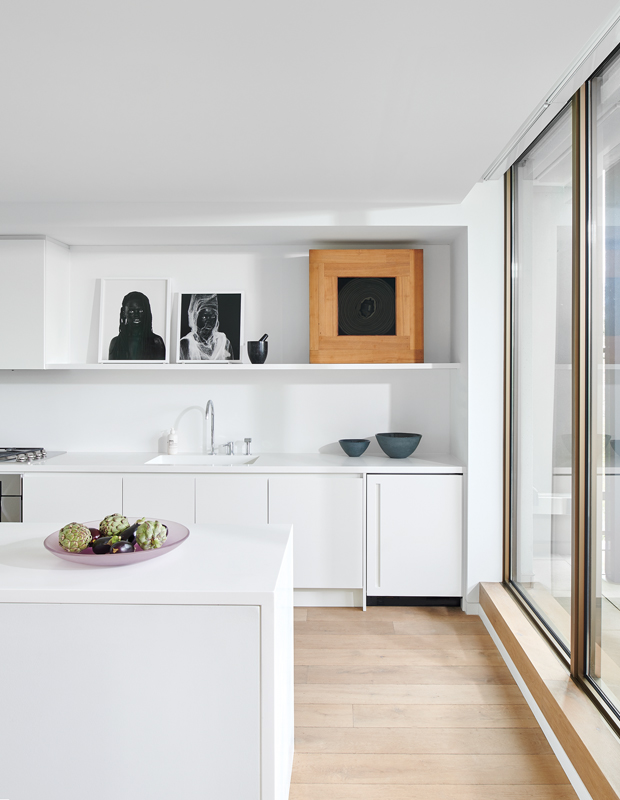 Sources:
www.decoist.com
houseandhome.com