It's time for another dose of kitchen design inspiration. This time I want to introduce you to Venegas and Company. They are a well-known kitchen design agency from Boston. In this article, we take a look at some kitchens from their impressive portfolio.
Venegas and Company is a boutique design studio specializing in custom cabinetry for private residences. They have a small team (1 principal, 4 designers, and Diver the Dog) that designs all the kitchens. Everything is custom built to assure  a perfect match with the rest of the house and appliances.
One thing they don't forget is the ecological aspect of their kitchens. The company only partners with suppliers (such as lumber suppliers) who support high environmental standards and certifications.
Plus; they do much more than kitchens. Venegas and Company can also design pantries, home offices, media walls, etc. Hence their slogan: "If we can imagine it and draw it, our cabinet makers will build it!"
Let's take a look at some of their kitchens…
Annisquam Beach House
What's a beach house without a beautiful kitchen? That's what the designers of Venegas and Company thought. They designed this beautiful white kitchen with a lot of natural materials. Have you noticed the wooden beams on the ceiling? They contrast nicely with the rest of the kitchen.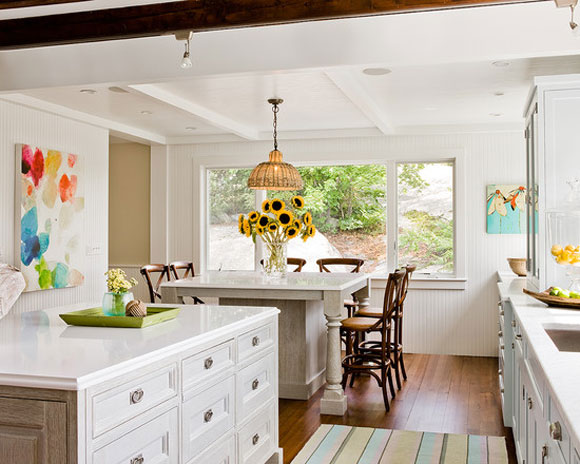 Barrington
Another beautiful kitchen by Venegas and Company with a simple, light color palette. The glass cabinets on top are a nice eye-catcher. I would love to see this kitchen when it's dark.
P.S: dog not included…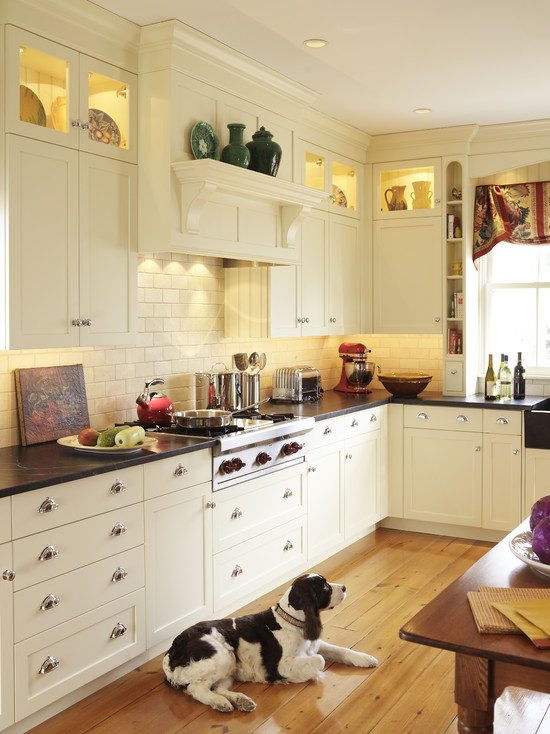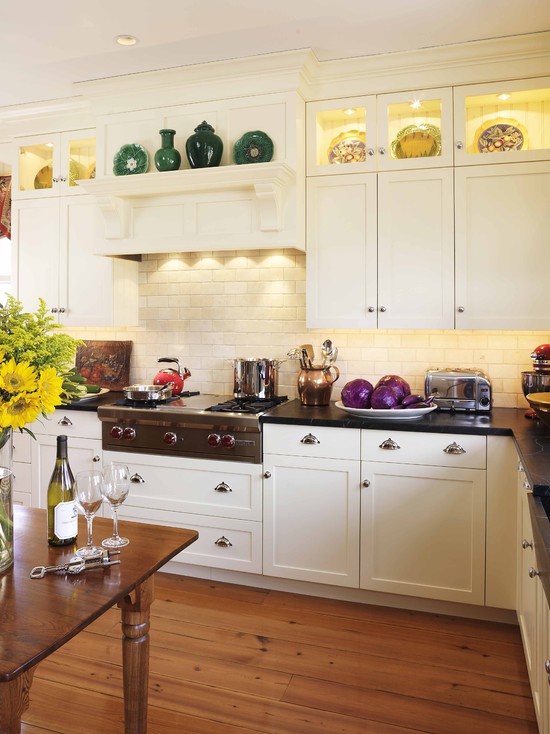 Truro Beach House
This clean, modern kitchen can be found in the Truro Beach House. It has a large cooking island that doubles as a table. Instead of using different cabinets, the designers opted for a large 'closet' for all the cups, dishes, pots, etc. I also like the big lights above the kitchen island.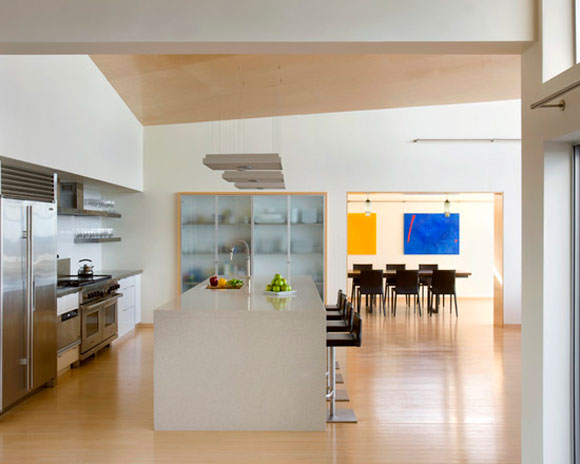 West Tisbury
This West Tisbury kitchen once again has an island as the center of the kitchen. Simple wooden cabinets and beautiful tiles give this kitchen a clean but warm look.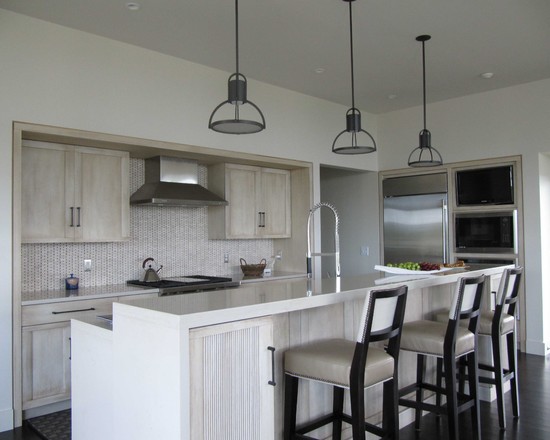 Check out the rest of their designs on the Venegas and Company website.