Personally, I'm having a hard time deciding how much spaghetti to make when I have friends or family over. As a beginning cook, I don't have the experience of more experienced cooks when it comes to measuring the amount of spaghetti. That's why I usually end up making too much. I don't like to waste food so I was looking for a solution for this problem. That's when I discovered this Joseph Joseph Spaghetti Measure.
The Joseph Joseph Spaghetti Measure
I found this great tool on A+R. It helps you pick the right amount of spaghetti that is needed for 1, 2, 3 or 4 persons. On the side of the ring, you'll find a little tab. Select the number of people you're cooking for with this tab and the inside of the ring opens or closes. Fill up the inside of the ring and you'll have the correct amount of spaghetti.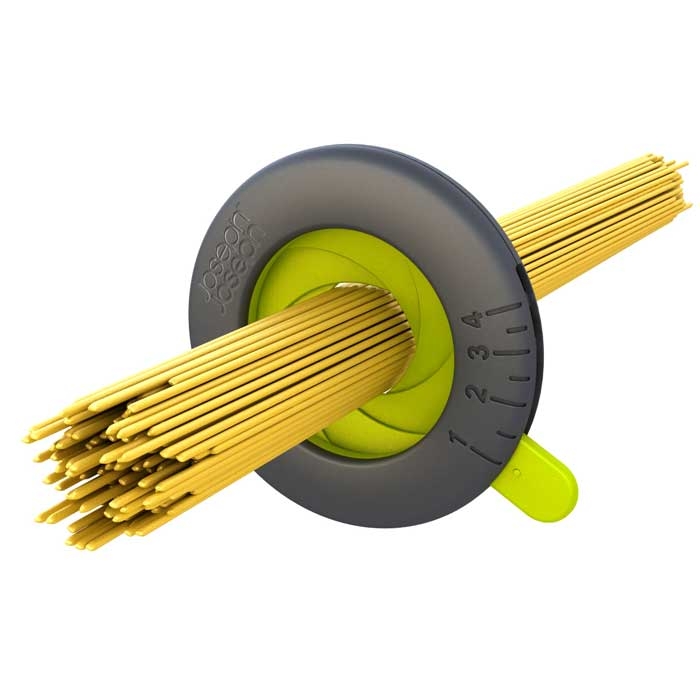 Thanks to the compact size of this spaghetti measure it's also easy to store. Fixed spaghetti measures are usually much larger. You can get it for $8,50 and there are 4 cool color combinations that you can choose from.
More information and ordering on the A+R website.
Photo by Katherine Martinelli.