A kitchen is a place where culinary delights are created, dinner parties are started and social bonds are tightened. It's a place where we spent a lot of time when we're at home. That's why a beautiful kitchen is so important nowadays.
This is also the philosophy of KutchenArte kitchens. The company prides itself in offering contemporary, designer, premium kitchens at affordable prices. We take a look at some of their creations.
About KutchenArte
KutchenArte is a German kitchen manufacturer. They are specialized in the fabrication of fitted kitchens. All of their kitchens are factory-made to ensure a rigid built quality. If we think about the many examples of German engineering, I have no doubt that their kitchens are top-notch.
If you live in Germany and you order a kitchen, you can choose between over 100 door designs, 16 color options, and complementary worktops.
You can find more information on their website.
Kitchen design examples
Forma
A beautiful contemporary kitchen with strong shapes. I love the brown and vanilla color scheme of this design. I'm not a big fan of the handles though.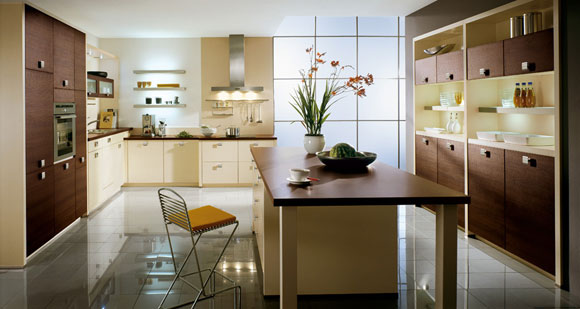 Integra
The Integra model has a very linear design with a matt white finish. All the drawers and cabinets have hidden handles. I bet this looks great in a modern home.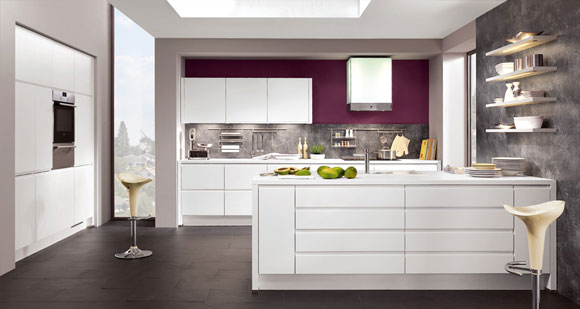 Torino
The Torino model of Kutchenarte has a more traditional design. It still has a modern touch thanks to the sleek high gloss finish. BTW: did you notice that gorgeous sink?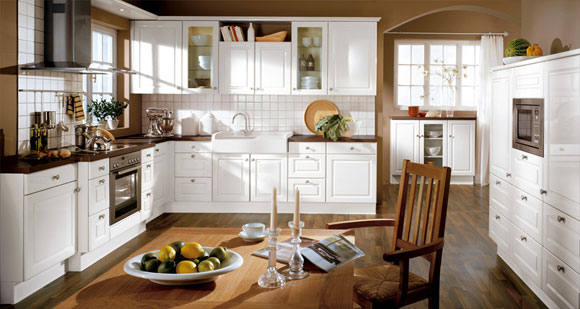 Lucca
Another mix between traditional and modern. This kitchen combines the best of both worlds. I love the subtle colors and vintage handles of this kitchen.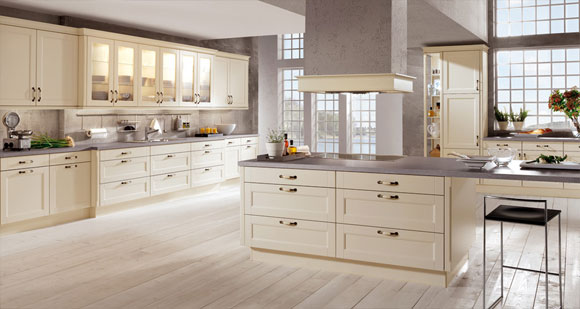 Xeno
There are two things I really like about this kitchen. First of all the high gloss drawers and cabinets. With the right lighting these reflective surfaces will look great. And secondly; the color scheme. The light champagne color contrasts nicely with the dark worktops and end panels.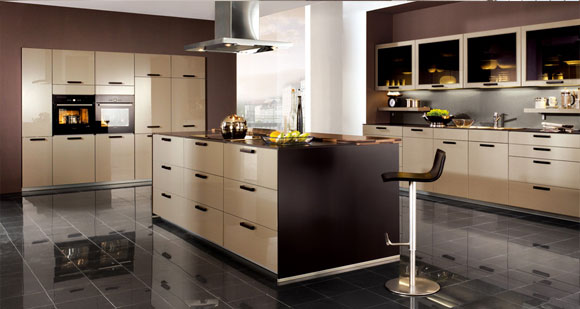 Ravel
The Ravel model has all the aspects of a modern kitchen: contrasting colors, a simple, almost minimalistic design, and a high gloss finish.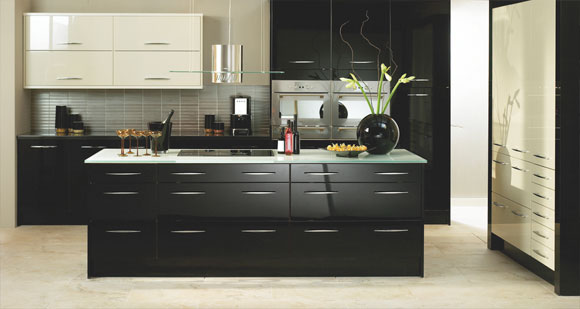 Do you like these Kutchenarte kitchens? Why (not)? Please post a comment and tell us.