Kitchen paint colors ideas
A kitchen doesn't always need to be white or grey. Too many subtle colors can make a kitchen look boring. To spice things up a bit, we need to add some color. This can turn your kitchen into a real eye-catcher. To illustrate this, we have collected some kitchens with unusual color schemes. Some of these colors shouldn't work in a kitchen, but somehow they do. Perhaps they can give you some kitchen paint color ideas for your own kitchen…
Shiny Red Kitchen
This modern kitchen was designed by Andreas Charalambous. The red backsplash is the real eye-catcher of this design. It's actually made of glass, so it reflects the white cabinets nicely. The minimal amount of accessories really puts a focus on the red color accent.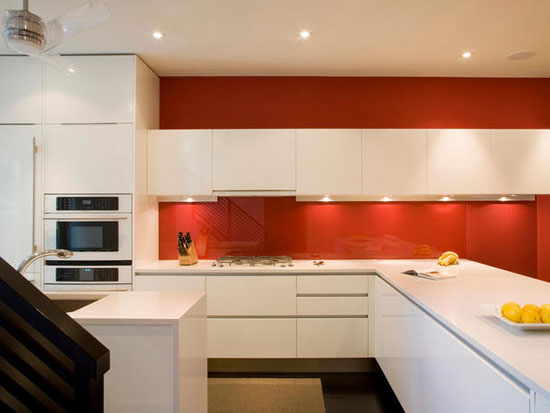 Turquoise Kitchen
This is actually one of my favorite 'unusual' kitchen colors. Turquoise is a color we don't often see in a kitchen, but it looks great. It works really well in combination with white tiles.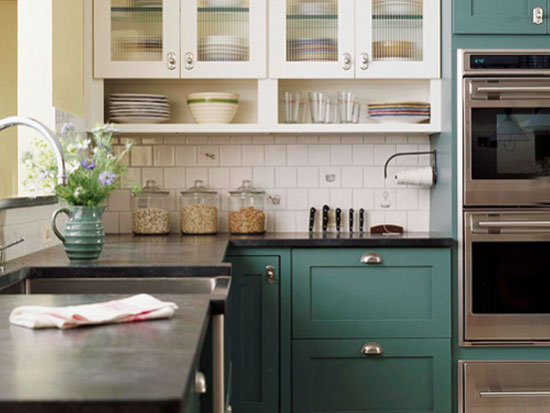 Olive Colored Kitchen
Did you know that they often use the color green in hospitals because it creates a sense of calmness? In this case, you'll feel very, very calm in this beautiful olive-colored kitchen. I also like the various textures that were used here.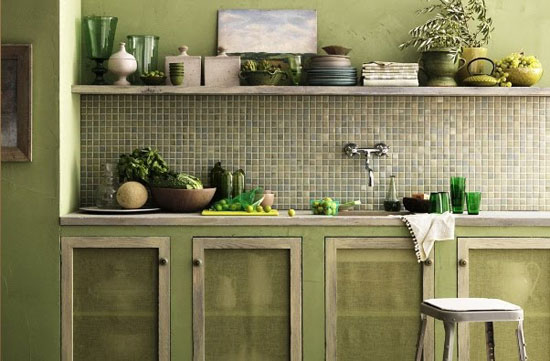 Lime Green
Lime green is always a gamble, but it definitely paid off in this kitchen. Thanks to this color the kitchen looks really light and fresh. Apparently, this design was inspired by the feng shui philosophy.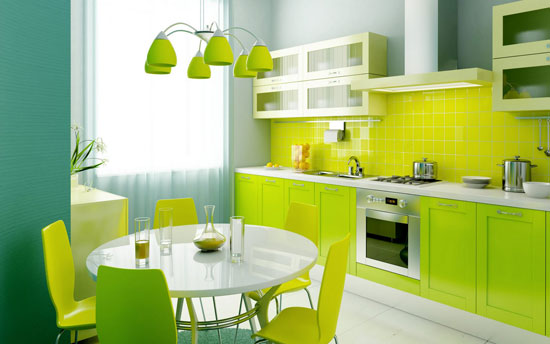 Rainbow Kitchen
What if you can't decide on a color for your kitchen? Why not use them all? This might sound crazy, but it actually works. Probably because the rest of the kitchen is kept as simple as possible.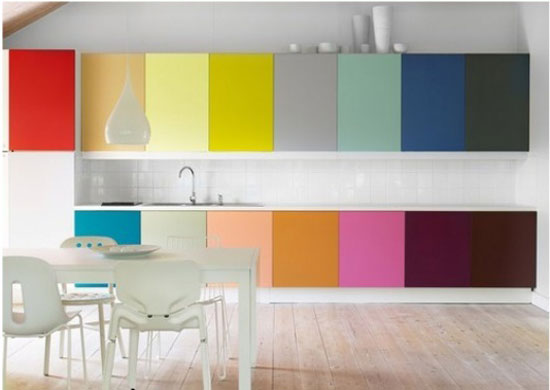 Yellow
The color yellow stands for happiness and cheerfulness. Well, if I had this awesome yellow kitchen, I'd be happy too. The rest of the kitchen has very subtle colors, so the yellow really stands out!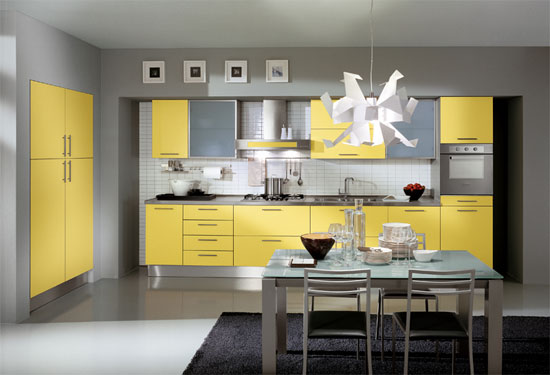 Light Blue Kitchen
You know, I'd never thought I'd say this, but this blue kitchen looks great! I like it because it's nice and subtle. And all the natural light makes this kitchen appear bigger.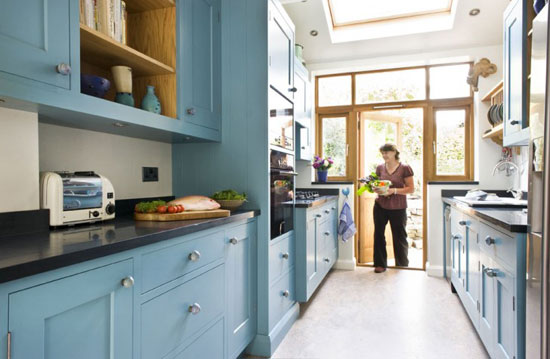 Blue-Green
This kitchen uses several shades of blue-green. In combination with a white kitchen sink and white appliances, this is a real winner.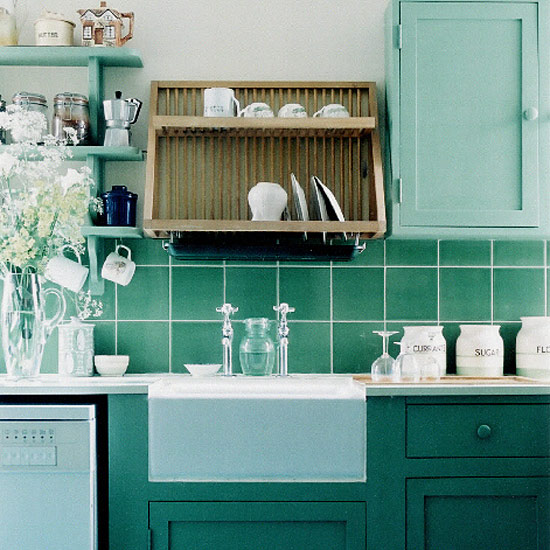 Light Green Kitchen
These light green cabinets add the perfect amount of color to this kitchen. By painting the upper cabinets in white color, the green doesn't 'dominate' the rest of the kitchen. Don't forget to check out those gorgeous tiles!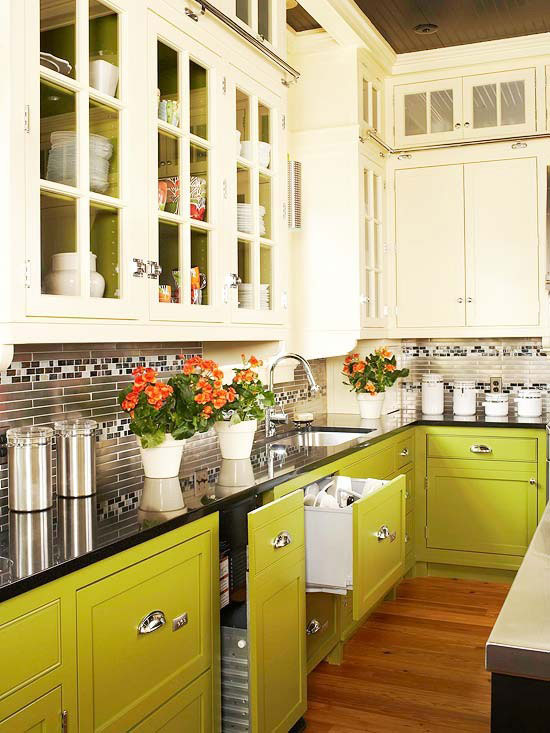 What about you? Do you have some unusual kitchen paint color or interior color ideas? And what color would that be? Post a comment and tell us.