Modern kitchen design inspiration
It's time for another dose of modern kitchen design inspiration. We've discussed a lot of great kitchen manufacturers, but today we present to you a real designer: Mick de Giulio. He has an amazing portfolio that will definitely inspire you.
About Mick de Giulio
"I believe a great kitchen has a magic to it that transforms the physical room into a feeling. People are drawn to that kitchen, and they may not know why. The kitchen sings".
Wow… This is a quote from the website of Mick de Giulio. I know there's a lot of marketing mumbo jombo in these sentences, but I still like the underlying meaning. Mick de Giulio believes that a kitchen is the centerpiece of a home. It's a place where friends and family gather. You could say it calls out to people.
Mick is an American designer who founded his company (with the same name) in 1984. He is also the author of a book called 'KitchenCentric', with modern kitchen designs, and he's a frequent speaker at various events. Btw: you can find his book on Amazon. I haven't read it myself, but judging by this man's experience I bet it's packed with great tips.
Over the years he has created an amazing portfolio. Today we take a look at some of his creations.
Mick de Giulio's Kitchens
This kitchen can be found in a home in Monte Sereno, California. The thing I really like about this one is that all the materials, wood, metal, stone… are in perfect harmony.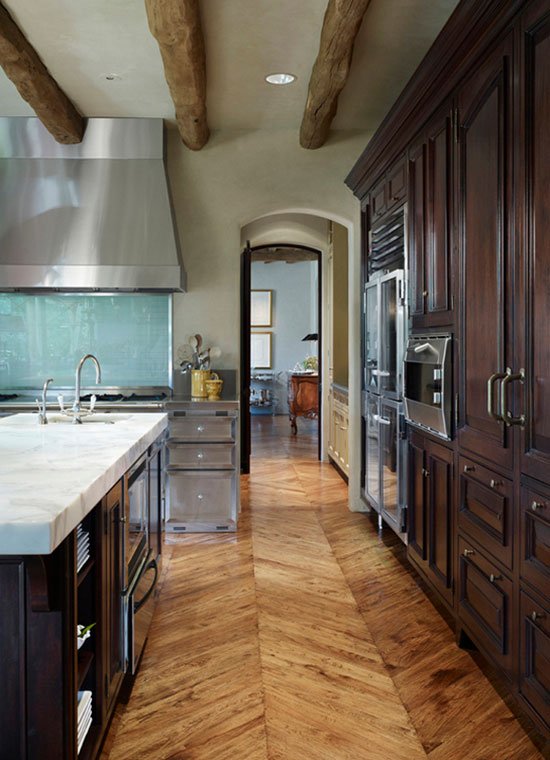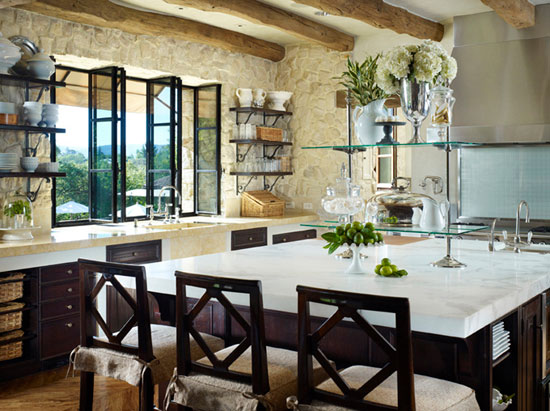 This is the 2012 Kitchen of the Year by HouseBeautiful. Mick designed this 1000 sq. ft. kitchen. He wanted to keep it simple and classic with a bit of glamour. I'd say: mission accomplished!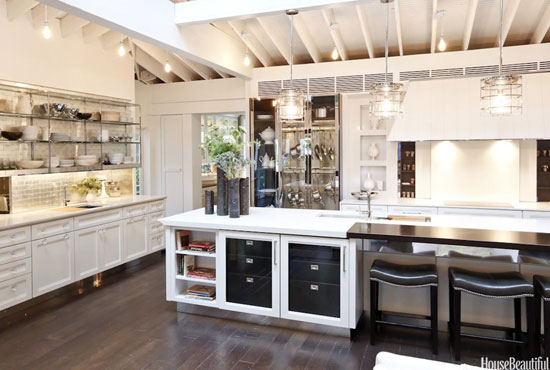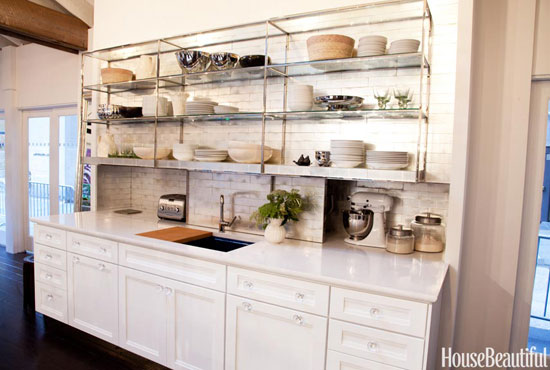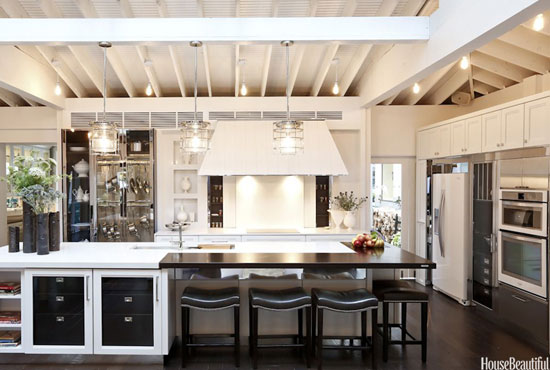 Subtle and stylish. Those are two keywords that perfectly describe this modern kitchen design. I really like the colors of this design, they fit together perfectly.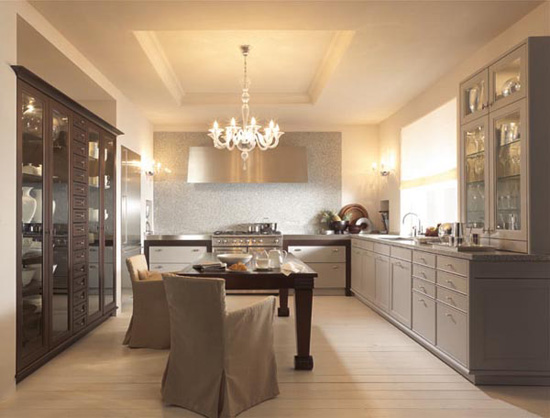 This is perhaps my favorite creation of Mick de Giulio. It's a small kitchen, but by using a few clever techniques he makes it appear much bigger. Btw, we recenlty published an article about tips that make your kitchen appear larger.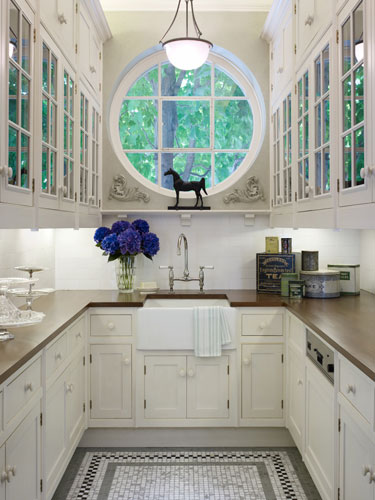 And we end this article with this beauty: a gorgeous white kitchen. This picture absolutely screams the word 'summer'.
What's your favorite kitchen from Mick de Giulio? Have you read his book or visited his website? Please post a comment and tell us.