Modern apartment kitchen ideas
Something that deserves a bit more attention on the The Kitchen Times are perhaps apartment kitchens. In most apartments the available space is limited, much more than in houses. That's why we decided to show you this beautiful modern apartment kitchen by Studio 1408.
This apartment can be found in Bucharest, Romania. It was designed by Studio 1408, an architecture and interior design firm. They used a combination of pale neutral colors with darker accents to create an elegant and sophisticated atmosphere.
This design style can also be found in the kitchen. There's a nice contrast between the black cabinets, the white countertop and wooden floor. Thanks to the cabinets that reflect a bit of light, the room looks much bigger.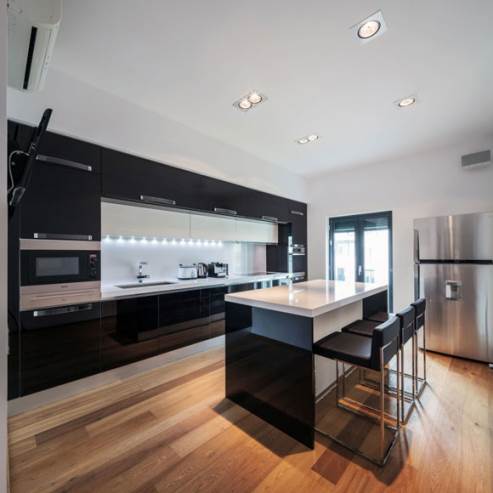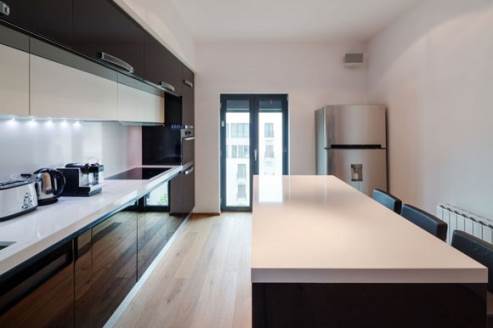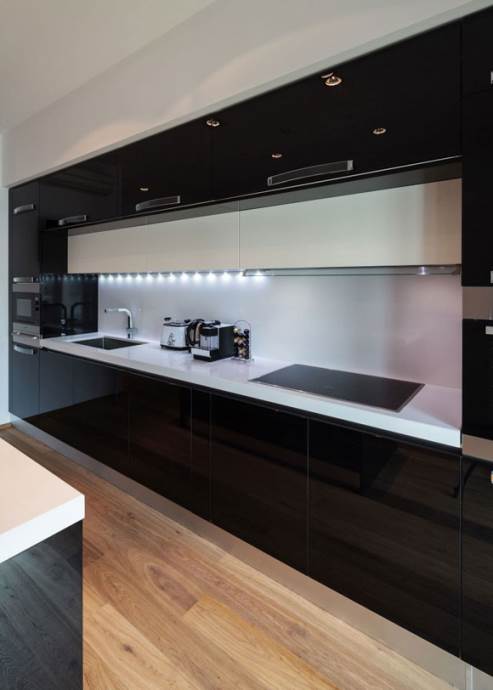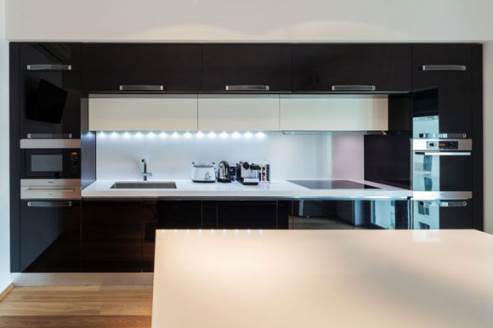 Via HomeDSGN.