Wooden Cutting Boards by Hudson Made
Kitchen boards or cutting boards are a must have in every kitchen. After all; you don't want to damage that beautiful and expensive countertop. They not only protect your countertop from scratches, but also provide a clean working area to chop meat and vegetables. Some people even use them as a centerpiece or to serve sandwiches, cheese or snacks.
You can find chopping boards in various shapes and sizes. Most cutting boards are made of wood or plastic, but you'll also find cutting boards made of glass and even steel. I bet most of you prefer a wooden cutting board, probably because it looks so good. The only problem with wooden boards is that they are harder to clean than their glass equivalent.
Regardless of the material, regular maintenance of a cutting board is important. Sanitizing a board after use should be a no-brainer. A food-grade mineral oil is also good to protect wooden cutting boards – it helps keep water from seeping into the grain.
Hudson Made Cutting Boards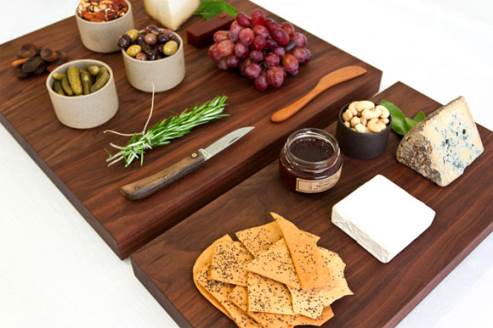 This is the newest addition to the Hudson Made collection. The wood for these boards is locally harvested and they are crafted in Beacon, NY. Every board is unique because it's handmade. You'll notice slight variations in color and grain pattern, adding tot their uniqueness.
These black walnut cutting boards are available in three sizes: 9″x9″, 18″x9″ and 18″x18″. A small routed edge on the bottom of the boards gives the appearance that they are floating, creating an elegant and seamless effect.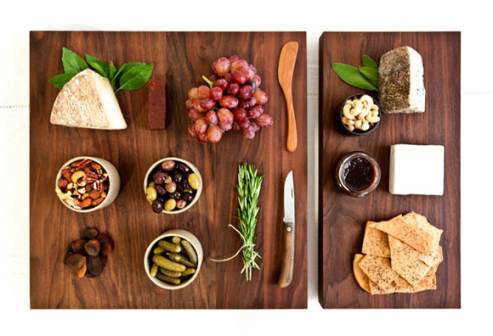 Prices range between $70 and $225. These black walnut cutting boards can be bought from the Hudson Made webshop.