This beautiful kitchen was designed by Paula Martins, an architecture design agency from Rio de Janeiro, Brazil. It's the perfect hybrid of an indoor and outdoor kitchen. If you want to bring the outside in, this is the perfect way to do it.
This semi-outdoor kitchen is only a few feet removed from the small swimming pool. Perfect if you want to go for a swim after diner (although they always say that you should wait at least an hour).
The kitchen itself has a lovely gray/brown color scheme. Several high-quality materials have been used, giving this design a high-end look. To spice things up a bit, the designers added some yellow accents in the form of cabinets and bar stools.
The dining table is seamlessly integrated into the kitchen island. This is perfect if you like to cook for friends or family.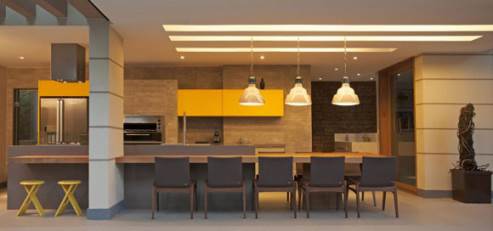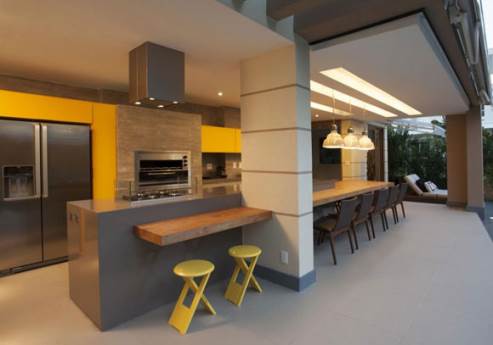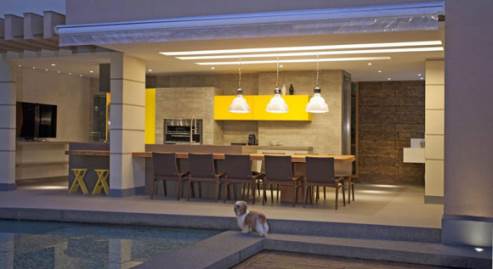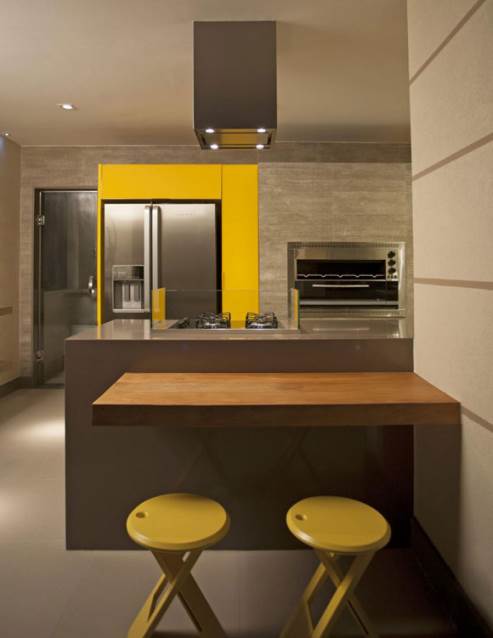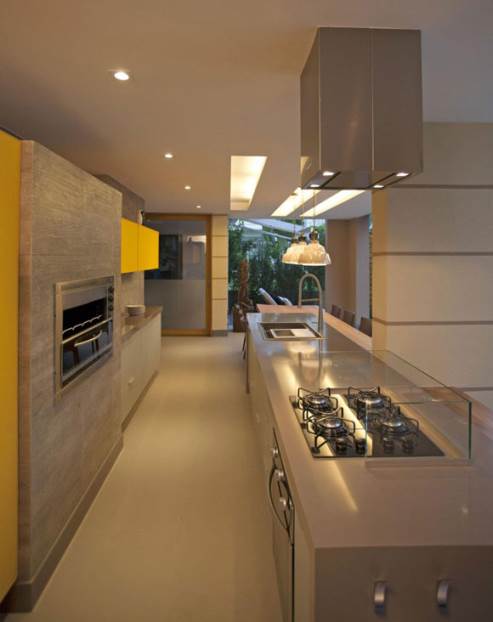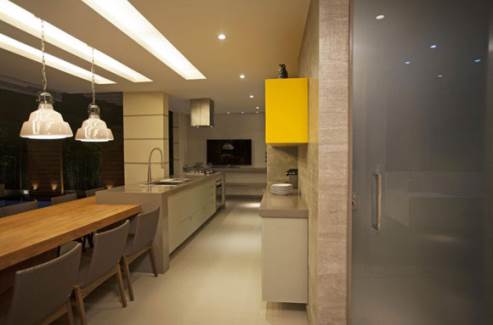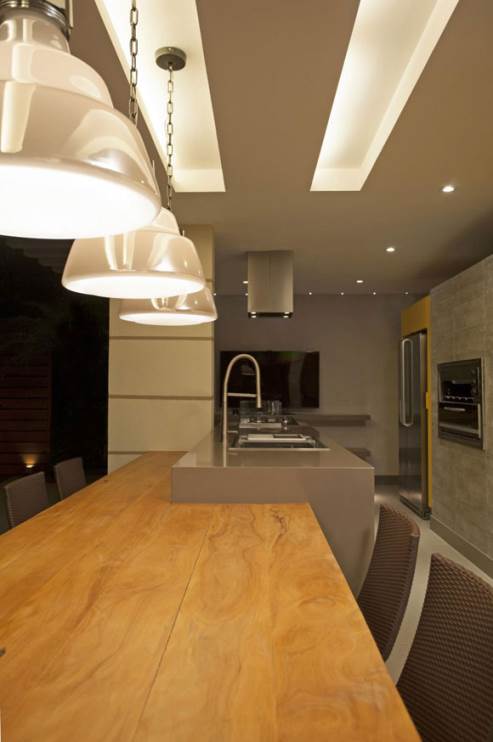 More information about Paula Martins on their website.