Top 10 books for kitchen decor ideas:
1. Kitchen Centric
Kitchen Centric puts a new spin on the typical kitchen design book by offering readers a book that is part art book, part fantasy, and part field guide. Internationally known kitchen designer Mick De Giulio takes readers on a guided tour through eighteen of his favorite kitchen projects in urban lofts, suburban homes, manor houses, mountain retreats, and an early twentieth-century barn. Delicious photographs roll through these kitchens, one after the next, like short films. Words are few, but critical if a bit quirky, like excerpts from De Giulio's own designer's journal. He takes his audience behind the scenes, explaining his challenges, his thinking, his choices, his process, and ultimately, his belief that kitchens are more central to American homes than ever before.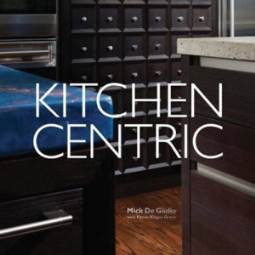 2. Kitchen Culture: Re-inventing Kitchen Design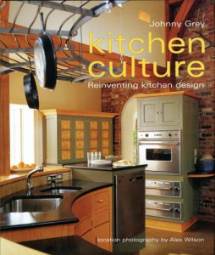 The kitchen is the home base for any family to prepare meals, eat, interact, read the paper, listen to the radio, watch TV, relax and more. No other room is used for so much by so many.
Kitchen Culture is a beautifully illustrated reference for creating the home's busiest and most important room. The book explores how the kitchen influences sociability, family life and relationships with food and also examines how changing attitudes towards family life are changing kitchen design. Each generation invents its ideal kitchen — reflecting personal views, lifestyles and the latest design concepts and technology.
Kitchen Culture provides critical design advice for maximizing the role the kitchen plays. The book offers fresh ideas and fascinating possibilities for using the kitchen as a lounge, retreat, library, art gallery, playroom, activity center and hospitality zone. Topics include:
Effective kitchen storage
Working triangles and ergonomics
Cooking, small appliances and tools
Facilities for cooking
Lighting, floors and work surfaces.
Practical tips on materials and craftsmanship are also included along with a source list of suppliers and manufacturers.
Kitchen Culture is the ideal reference for anyone designing a new home or remodeling a kitchen.
3. Ultimate Kitchen Design
State-of-the-art kitchen design strongly reflects the 21st century lifestyle. Now, more than ever, the kitchen really is the heart of the home, and there's a kitchen to suit every personality and design sensibility. The aim of this comprehensive selection of new designs is to showcase the best of what is happening in kitchens today. This book features the innovative use of materials by brands like Boffi, as well as original and alternative use of space by architects such as Messana O?Rorke. ? This survey explores the limits of what's possible in kitchen design ? A thorough sourcebook combining the practical and the aesthetic aspects of designing a kitchen
4. The Kitchen: History, Culture, Design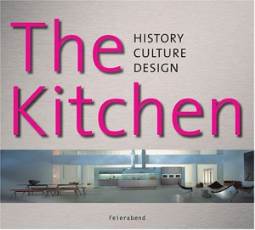 The kitchen is one of the most important spaces where our lives are played out: the place where food is prepared, a center of communication and companionable shared times. From the utilitarian uses of past centuries, the kitchen has evolved beyond a purely functional room to a space expressing individual lifestyle. It is no longer a single room, but instead is increasingly often integrated into a home's living areas. Functionality, professionalism, and comfort are decisive demands. This book gives a brief outline of the history and the gradual changes that have taken place in the kitchen. Classic models like the "Frankfurt kitchen," standards of kitchen furnishings earlier and today, classic and trendy kitchen systems of leading manufacturers (including Bulthaup, Poggenpohl, Alno and Strato) are presented, but also standouts like "Plastica," a completely plastic kitchen, and the Screenfridge, a refrigerator with an integrated touch-screen that not only provides internet access, but also lets you operate almost everything in your home. Lazy Susan, egg separator or herb grinder, Kitchen Aid, toaster, or pasta machine: an entire chapter is devoted to the kitchen helpers and machines without which we couldn't function. In addition, this book explores why it is that all parties take place in the kitchen, how Tupperware's triumph came about, how "convenience food" keeps the frozen food industry booming, and much, much more. 240 pages and more than 400 illustrations draw an exciting portrait of all aspects of this all-important place. An extensive appendix with manufacturer and product addresses is the crowning touch on this volume.
5. The Art of Kitchen Design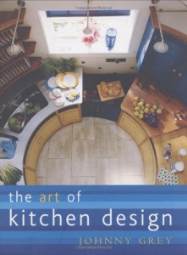 Is the kitchen a workspace or a living space? Most people would surely answer that it is both. The average family spends more time in the kitchen than in any other room in the home. Yet in many houses and apartments the kitchen is at best a purely functional area to be clothed in efficient-looking fitted cupboards, units and surface, or cluttered with unattractive tables and stools. In this book, a kitchen architect shows that a kitchen can be efficient and contemporary yet at the same time offer the traditional comforts and style of an elegant living space. It shows 'unfitted' kitchens solutions working in every type of kitchen space – from large and lofty to small and awkward. As well as presenting case studies, it is full of ideas that will interest not only anyone planning a new kitchen but also designers, architects, decorators and craft enthusiasts.